What Really Happened Between Carole Radziwill And Liam Neeson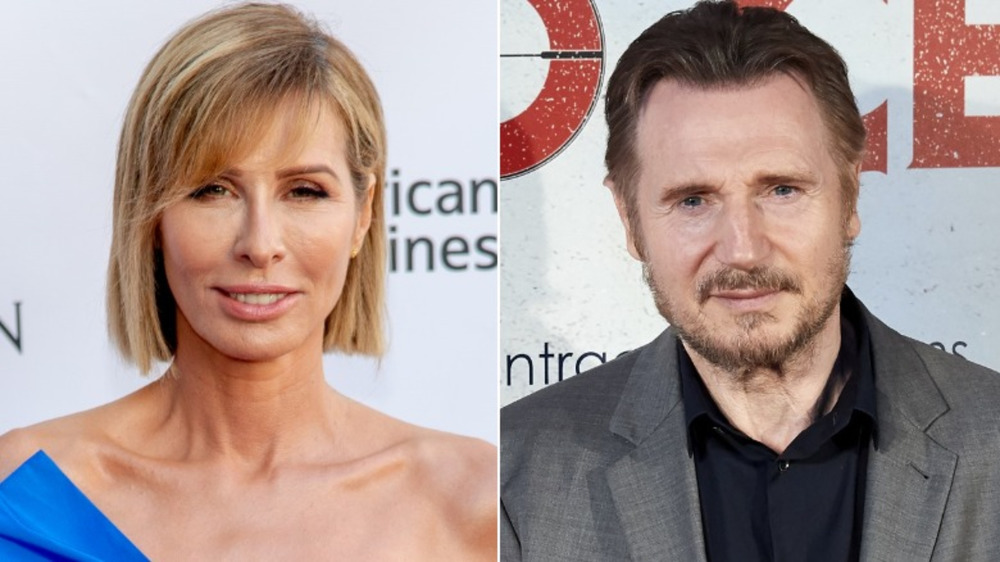 Roy Rochlin, Carlos Alvarez/Getty Images
When she was on Real Housewives of New York City, Carole Radziwill opened up about her life following her husband Anthony Radziwill's death in 1999. Eventually, viewers saw Carole date her now-ex-boyfriend Adam Kenworthy. She's also publicly dished on her brief entanglement with George Clooney, but she's never shared as much in-depth information about him as she has Liam Neeson. No, she didn't actually date Neeson, but they kissed at Andy Cohen's holiday party. That smooch left such a big impression on Carole that she wrote an essay about it in 2020 for Town & Country.
The former Real Housewife of New York revealed, "I met him at a Christmas party one night and my knees buckled. If I knew how to swoon, I would have swooned. And it's not because he's a movie star. If you've met one you've met them all, and I've met more than my share." She admired Neeson for his chivalrous traits, including "pull[ing] out chairs," and coming to her defense when someone spilled a drink on her. Carole recalled, "I don't remember what we went on to talk about because a few moments later another man walked past in the overcrowded room and bumped me out of his way, spilling my eggnog." When that happened, Neeson told the guy, "Hey, listen. If you can't watch where you're going I'm going to have to ask you to leave."
Carole was immediately Taken by Neeson, so much so that she went on a full-on search for him, an odyssey we recap after the jump.
Carole Radziwill's mother-in-law stepped in to help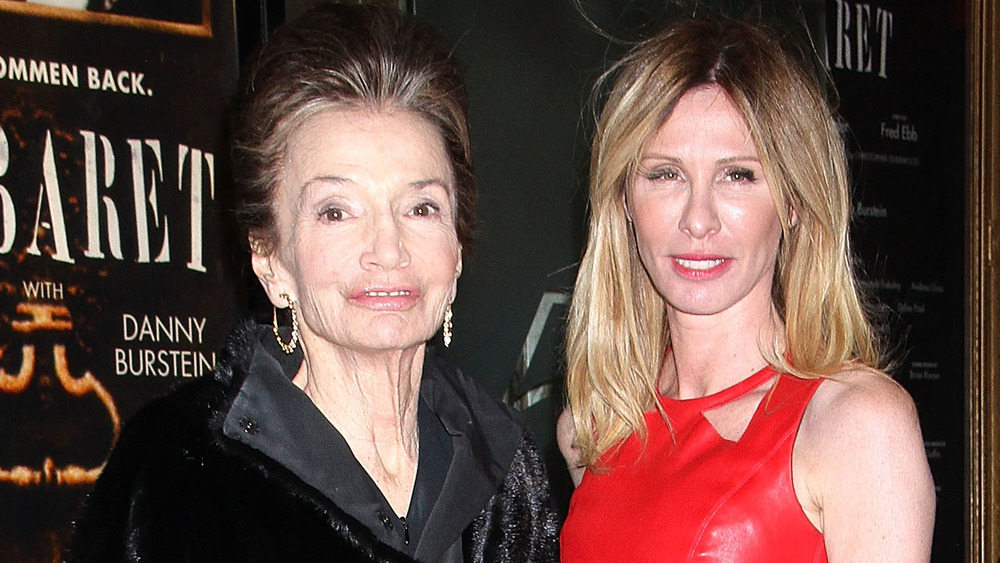 Laura Cavanaugh/Getty Images
In her Town & Country essay, Carole Radziwill said that Liam Neeson "became the full-fledged fantasy of the widow who falls in love with a widower." She confided in her mother-in-law Lee Radziwill (pictured above left) about her infatuation with Neeson, who called the former head of Paramount Studios to get his number for the RHONY star. She couldn't get a hold of a current number, but Lee — who later died in 2019 — advised Carole to work out at a gym that Neeson belonged to, which Carole didn't end up doing. 
When Carole told her friend, Marshall, about her search for Neeson, he said, "Write a story about trying to find him." Even so, she texted Andy Cohen to be a bartender on Watch What Happens Live when Neeson was a guest, which did happen.
Upon reflection of her "faux search" for the actor, Carole realized that even though she "desired a manly man, [she] did not need one." If only that search got documented on Real Housewives of New York, that would have been such a good storyline.