How Does Cobra Kai Star Gianni DeCenzo's Real Life Nerd Cred Compare To Demetri's? - Exclusive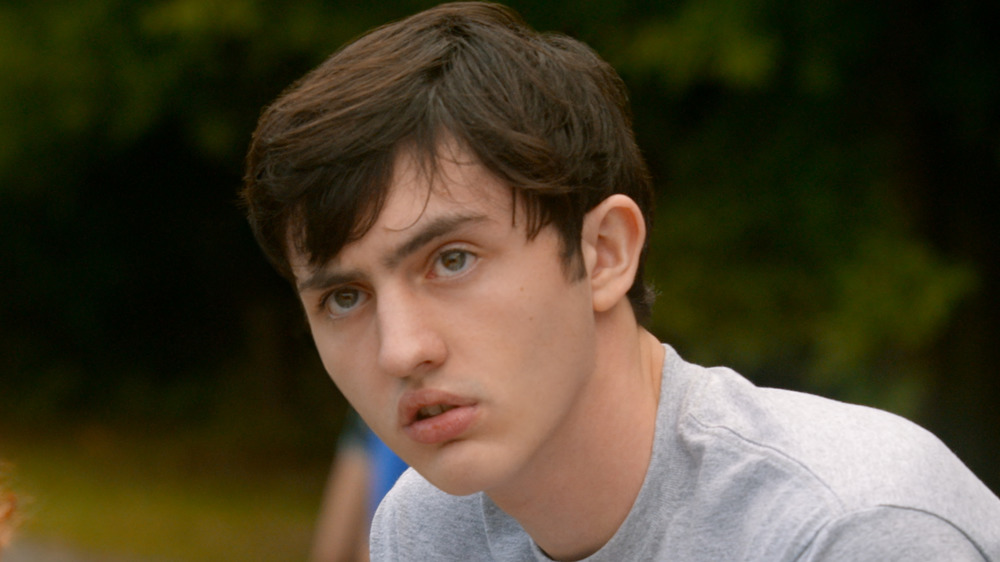 Netflix
The Season 2 finale of Cobra Kai sure did end with one heck of a back-breaking finale — literally. Ever since that epic schoolhouse smackdown, fans have been waiting on the edge of their seats to see what lies ahead for the seemingly crippled Miguel Diaz (Xolo Maridueña). Another storyline fans are eager to see play out? The simmering rivalry between ex-pals Hawk and Demetri.
As you may recall, Demetri and Hawk were former besties way back in Season 1. Friction began to develop between the two when Hawk chose the dojo of the dark side — the corrupted Cobra Kai that was hijacked by the merciless John Kreese (Martin Kove) in Season 2. Demetri, however, has chosen the polar-opposite path of Miyagi-Do where students are under the tutelage of the wise Daniel LaRusso (Ralph Macchio) whose zen-like version of karate favors more restraint over the "strike first, strike hard, no mercy" mantra of Cobra Kai.
During Season 3 of Cobra Kai, it's immediately apparent that Demetri has gained a lot more confidence since Season 1, and quite frankly, he's also become a little cockier. But does that mean he has potential to slip down the same dark path that consumed his ex-BFF Hawk (Jacob Bertrand)? Actor Gianni DeCenzo, who plays the loud-and-proud geek warrior, doesn't seem to think so. 
"It's interesting. He's gone back and forth in his head about whether or not he should join Cobra Kai," the actor told Nicki Swift during an exclusive interview. "We saw in Season 1, he tried to join it, but he was a little too mouthy, so he kind of got his a** kicked by Johnny, but by the end of it, he was like, 'I'm reconsidering joining again.' He was thinking about doing it." 
DeCenzo continued, "Then, of course, we see he looks at it more in Season 2, but then he gets punched in the face by Kreese. He has a lot of bad luck when it comes to Cobra Kai. It usually ends in violence. He switched more towards Miyagi-Do. I don't know if there's going to be a lot of switching back and forth anymore after that."
Gianni DeCenzo thinks the 'alpha nerd' label perfectly fits Demetri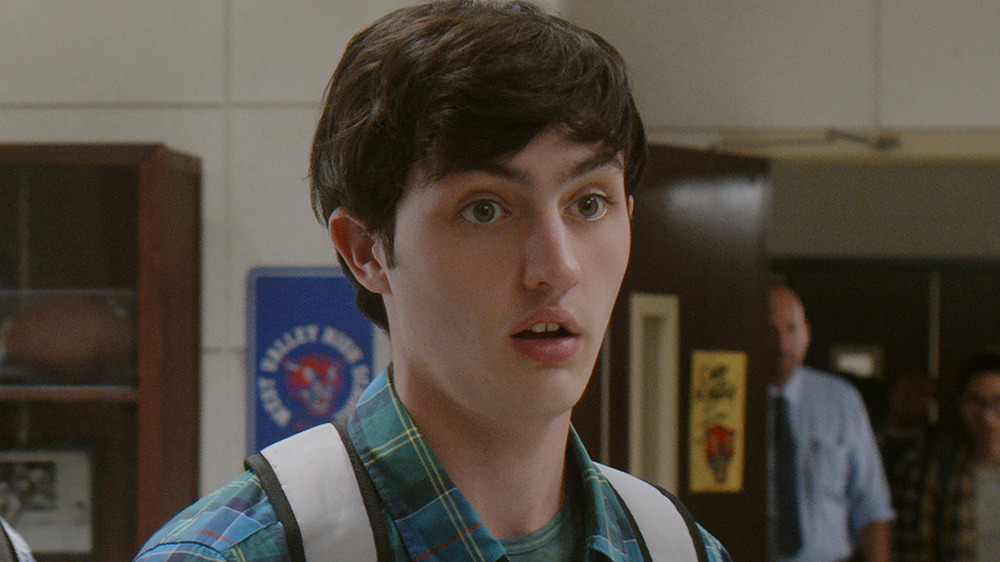 Netflix
While he's a far cry from the bully that Hawk has become, Demetri has certainly evolved into a unique label of his own. Unlike the newly reinvented Hawk who chose to cover himself with tattoos, sport a mohawk and develop a punk-rocker attitude, Demetri never shed his old skin, abandoned his inner geek or felt the need to create some bogus façade just because he learned some karate moves. 
Loaded with his signature arsenal of pop-culture laced quips, Demetri's still a big nerd through and through and that's what we love about him. He's the same nerdy dude, except he now mixes punches and kicks in with his sarcastic banter. As you will see in Season 3, he makes the time to nurture his martial art skills, as well as devoting countless hours to putting together an epic Lego diorama for his science class. Some fans have labeled him as an "alpha nerd."
"Honestly, I've never heard that before, but I think that's perfect," Gianni DeCenzo said regarding the "alpha nerd" label. "He is the leader nerd of all nerds. Yeah, he's just your sarcastic dry-wit cynical guy, very nerdy. Demetri is definitely kind of like an alpha nerd, very dry sense of humor, but the cool thing about the character is that, as seasons go on, we see he's starting to kind of get out of that. There's a very pivotal point at the party when he's like, 'Okay, I'm going to start standing up for myself a bit more.'"
If you take a glance at DeCenzo's Instagram account, you will find a photo that appears to be Demetri playing a round of Magic: The Gathering. Actually, that's not a behind-the-scenes photo of Demetri playing the game on set, it's DeCenzo playing the game with his real-life girlfriend in his personal time. It sort of blurs the lines of reality because in some meta way, it's like watching Demetri in real life because that is definitely something the character would be into. So, it begs the question, just how much does DeCenzo have in common with Demetri?
"I would say it's very 50/50. Demetri and I are both very nerdy — obviously, with Magic: The Gathering," DeCenzo mused. "There's a scene where they have the mall fight in Season 2. We actually had to go there and rehearse it the day before, and during that time, I actually went to the comic-book store that the scene starts out in, and I bought a few comics there. We're very similar in ways. Obviously, I'm not as dry-wit and sarcastic as he is; otherwise, I'd get punched in the face a lot more, but yeah, it's like 50/50."
Season 3 of Cobra Kai hits Netflix on Jan. 1, 2021. Be sure to check back for more exclusive Cobra Kai content here on Nicki Swift.