The Super Awkward Pickup Line Donald Trump Used On Brooke Shields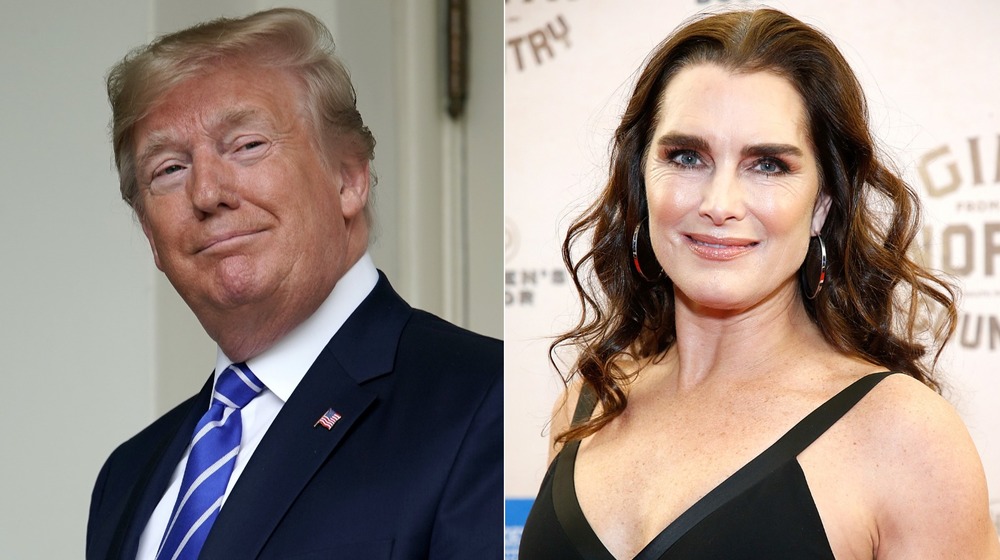 Chip Somodevilla, John Lamparski/Getty Images
We all know Donald Trump loves beautiful women. For proof, look no further than his current wife, Melania. The real estate mogul-turned-president has not been coy when it comes to flirting with what (or who) he wants. In fact, Trump even gave his best shot at wooing one of the world's most beloved beauties, Brooke Shields. The brunette knockout herself dished about Trump's attempt to swoon the model during an October 2017 appearance on Watch What Happens Lives, and needless to say things did not exactly go according to Don's plans.
At the time, the head of the Republican party had recently divorced from his second wife, Marla Maples, in 1999. The businessman did not find love again until he tied the knot with his first lady in 2005, per Newsweek. Although there has been a lot of speculation about the state of the Trump's marriage in recent months, Melania gushed over her man in 2016 before he was elected to office. "My favorite part about him are his brains, his looks — it's everything together," she told Us Weekly, per the Daily Mail. It looks like his pickup lines worked on at least one long-legged brunette. Keep scrolling to see the cringey remark Trump said to Shields.
Donald Trump had eyes for 'America's sweetheart'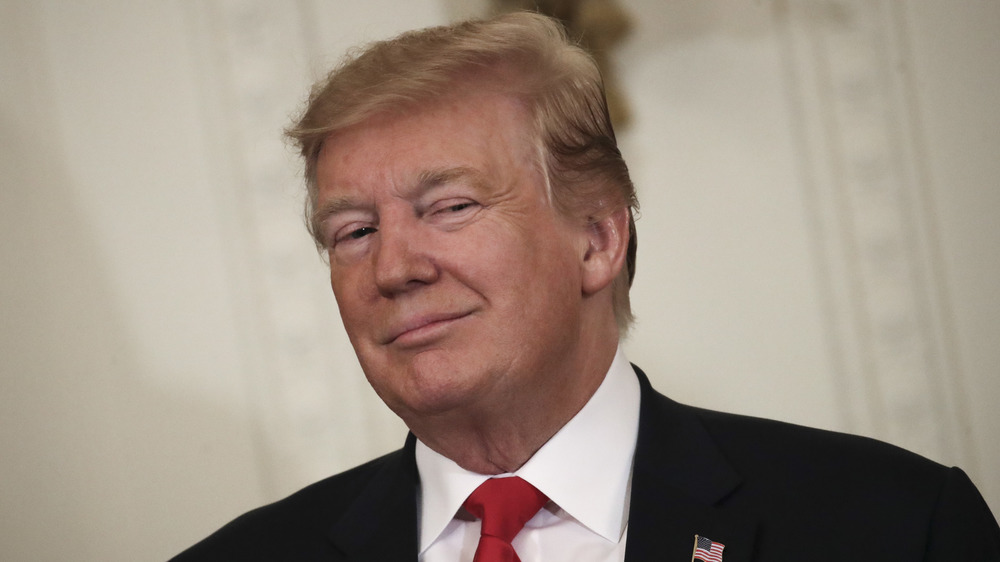 Drew Angerer/Getty Images
Before Donald Trump married his third wife, Melania, the 45th president gave it his best shot at scoring a date with actress Brooke Shields. While dishing on her many encounters with the president, Shields revealed the icky line he used to try and win her over. 
"He called me, I was on location doing a movie and he called me right after he had gotten a divorce and said, 'I really think we should date because you're America's sweetheart and I'm America's richest man and the people would love it,'" Shields retold during an appearance on Watch What Happens Live in 2017. Considering how Shields made a face of disgust while discussing the real estate mogul earlier in the segment, it is no surprise that she turned him down. "'I have a boyfriend; I really don't think it would be ... he's not really going to be happy about it,'" the actress said, reenacting her response to the businessman.
Trump may not have been the one for her, but Shields did go on to marry Chris Henchy in 2001 and the two are still together today. It looks like everything worked out for the best even though "America's sweetheart" never gave "America's richest man" a chance.