Why Trump Is Telling His Advisers He Will Refuse To Leave The White House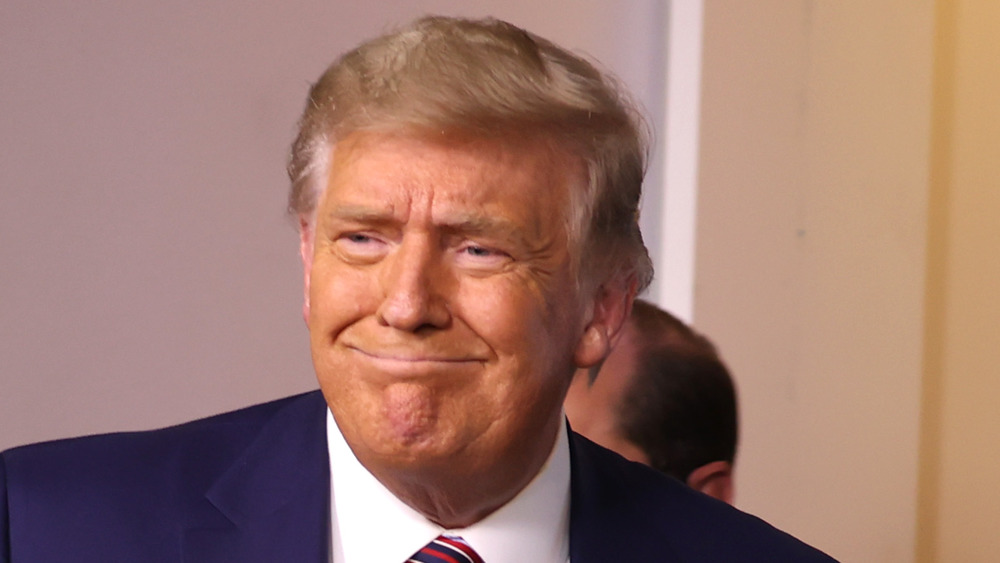 Tasos Katopodis/Getty Images
As the U.S. approaches Inauguration Day on Jan. 20, 2021, many are waiting with anticipation for not only the moment President-elect Joe Biden will officially be sworn into office, but also to see whether current lame-duck President Donald Trump will actually be there to participate in the ceremony. If not, he will be the first U.S. president to completely skip out on the tradition since Andrew Johnson left office in 1869. (According to The Atlantic, Johnson refused to attend because the succeeding president, Ulysses S. Grant, refused to sit next to Johnson on the carriage ride to the inauguration.)
If Trump indeed decides to be a no-show for Biden's swearing-in, it will be for an entirely different reason: his refusal to concede the 2020 general election. Despite the dismissal of Trump's multiple lawsuits alleging voter fraud, plus the Electoral College officially declaring a Biden victory, Trump continues to falsely maintain that he, not Biden, won the bid for the presidency. And according to some White House insiders, not only does this mean that Trump likely won't show up on Inauguration Day, but it also means that he could even bar himself inside the White House. Here's what's going on.
Donald Trump has sent mixed messages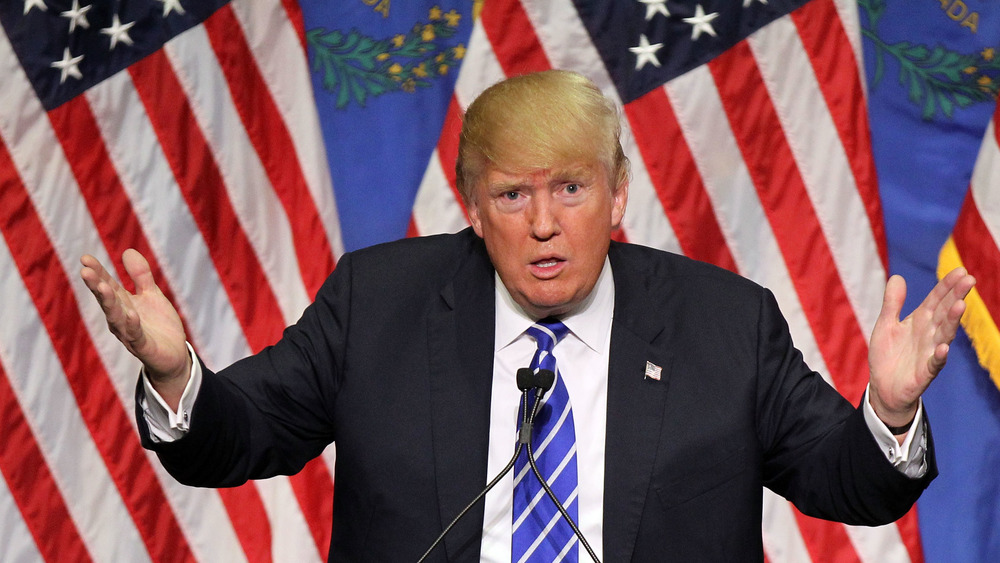 Isaac Brekken/Getty Images
As of this writing, Donald Trump has yet to concede the 2020 election to President-elect Joe Biden ahead of Inauguration Day. If Trump doesn't do so before Jan. 20, 2021, it will make another historic first: the first modern American president to refuse to concede. And as a number of media outlets have reported, he has no plans to do so. "He's throwing a f****** temper tantrum," an anonymous insider told CNN.
CNN also reported that Trump has told multiple advisers that he will refuse to leave the White House on Inauguration Day. On the other hand, sources told CNN they think he will indeed make an exit from the White House, as he promised in November 2020. "He's going to leave. He's just lashing out," the insider said.
Per CNN, another unnamed source said Trump is also allegedly attempting to "pre-pardon" a large swathe of his inside circle, which include several of his children — Ivanka Trump, Donald Trump, Jr., Eric Trump, as well as son-in-law Jared Kushner. "It's turned crazy," the second insider told CNN. "There's a lot of activity." 
Is there really a possibility Trump will have to be escorted off of the White House premises, unwillingly? According to a third Trump adviser who spoke off the record, per The Daily Mail, the president is truly desperate: "He's been fed so much misinformation that I think he actually thinks this thing was stolen from him."
Where will Donald Trump go after the White House?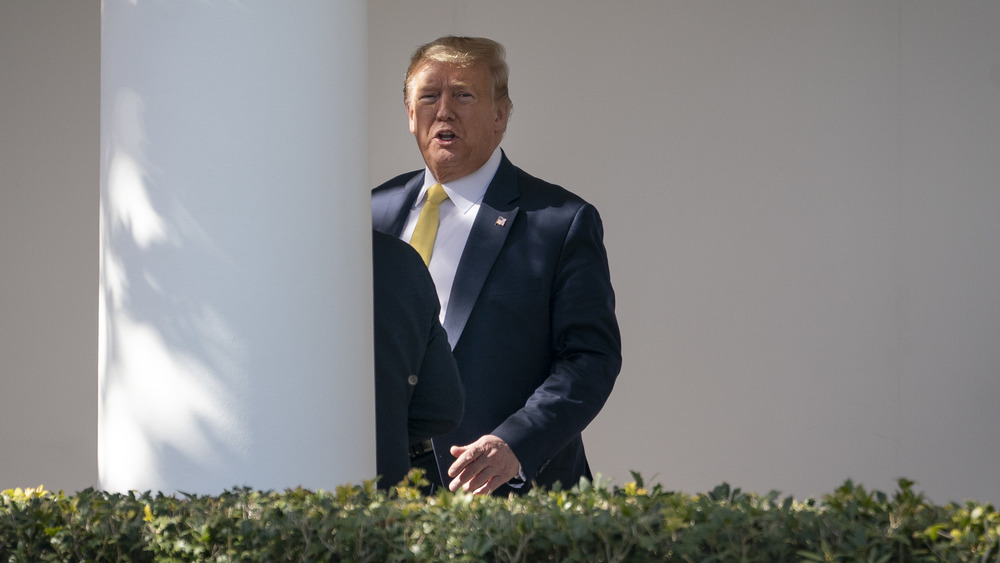 Drew Angerer/Getty Images
There is no precedent for a departing president refusing to leave the White House after an election loss, per Business Insider. While there could be a number of potential outcomes if Donald Trump physically refuses to leave, the most likely is that the ex-president would be escorted out by Secret Service agents in what only can be described as a somewhat indecorous eviction.
So, whenever Trump does leave the White House — voluntarily or not — where will the future ex-president reside? Unfortunately, he may not even be able to retire to his private golf club Mar-a-Lago, which became his official domicile in 2019.
According to a story by The Washington Post, citizens of Mar-a-Lago's surrounding community Palm Beach, Fla., are petitioning against Trump moving into Mar-a-Lago, asserting that Trump lost the right to use the property as a residence when he turned it into a private club in 1993. According to the 1993 contract, club members cannot reside on the grounds for more than 21 days a year, nor stay there over seven consecutive days. Signees of the demand letter, which was obtained by WaPo, said they sent it to "avoid an embarrassing situation" — evicting an ex-president. It remains unclear whether Palm Beach will enforce the residents' demands.