What Happens If Trump Refuses To Physically Leave The White House?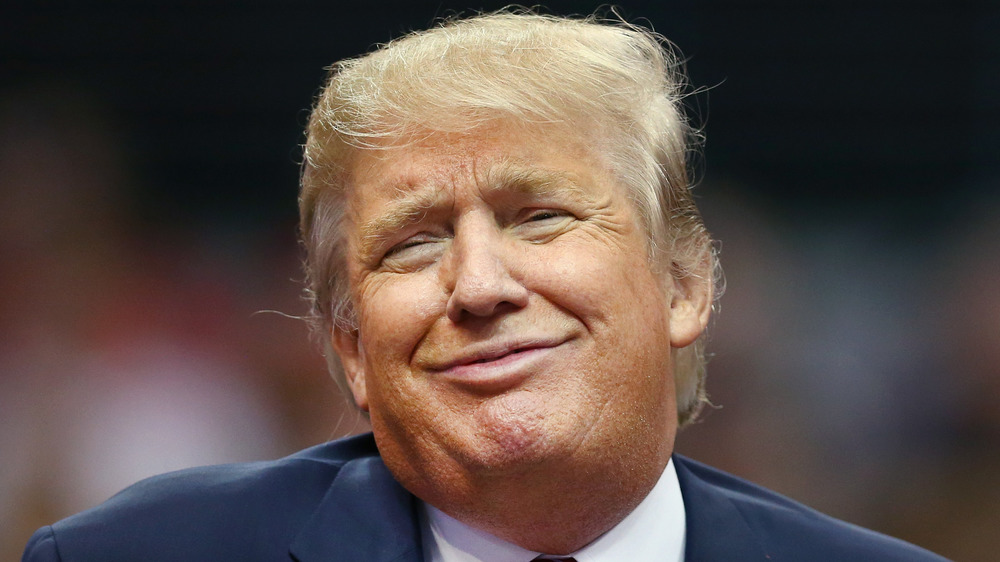 Tom Pennington/Getty Images
Could Donald Trump cause a coup?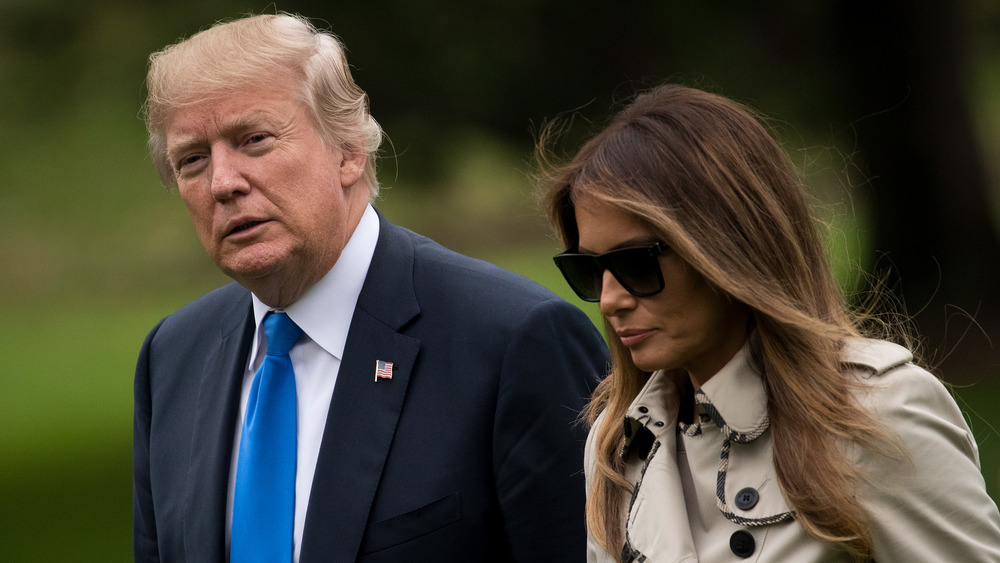 Drew Angerer/Getty Images
Donald Trump's ongoing refusal to concede to President-elect Joe Biden is a completely unprecedented one. According to National Geographic, Trump's continued repudiation of the election results and his stalwart noncompliance in a peaceful transition of power to Biden's camp mark the first time a modern presidential candidate has behaved this way in U.S. history. Though Trump has attempted to put a wrench in the election results, primarily using the unsubstantiated threat of possible voter fraud (which, as the Brennan Center for Justice notes, is a tactic used in voter suppression), it looks like his first term in the White House will becoming to an inevitable close. Or will it?
According to a November 2020 piece in Forbes, there's at least one possible outcome if Trump refuses to physically leave the White House come January that would be the diametric opposite to a peaceful transition. As it stands, the Constitution does not contain any rules or protocols for what to do if a president simply refuses to vacate his elected position — and as Forbes contributor Jack Kelly contended, this could mean that if Secret Service agents were to attempt to physically remove Trump from the White House premises, it could be possible that other agents from other branches might attempt to stop it, leading to a coup between agents. 
The Secret Service may escort Trump out of the White House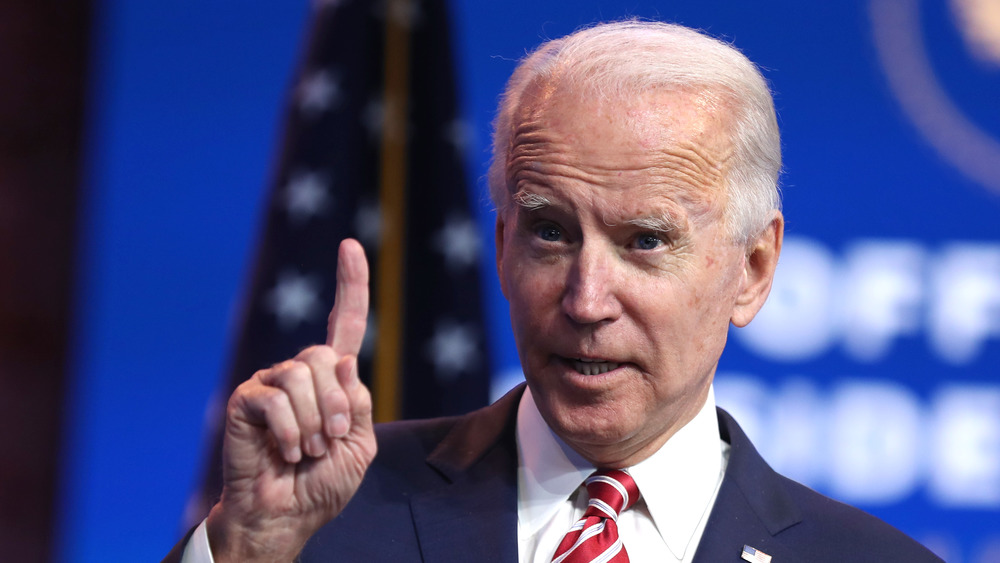 Joe Raedle/Getty Images
Despite the frightening dimensions of a scenario in which agents might prevent other agents from physically evicting Donald Trump from the White House on the day of Joe Biden's January 2021 inauguration, Forbes contributor Jack Kelly admitted that such a scenario is very likely to happen. Kelly did note that when Trump leaves, he will most likely continue to hold rallies and events around the country — even possibly for the next four years — until 2024, when perhaps he would run for president yet again.
The most likely scenario: If Donald Trump refuses to physically leave the White House, he will be escorted out by Secret Service agents, now under the leadership of a Biden administration. As one former official who helped handle the 2016 transition between former President Barack Obama said, per Newsweek, "the Secret Service...would treat him like any old man who'd wandered on the property."
Newsweek also confirmed the logistics of this action with Georgetown Law professor Rosa Brooks. "If Biden is projected to win and is then formally certified as the winner in the Joint Session of Congress...he is officially going to be the next President, whether Trump concedes or not," Brooks told Newsweek. "Once Biden is sworn in on inauguration day, power transfers to him, and the Secret Service will indeed escort former President Trump out of the White House."