The Special Song Harry And Meghan Played At The End Of Their Wedding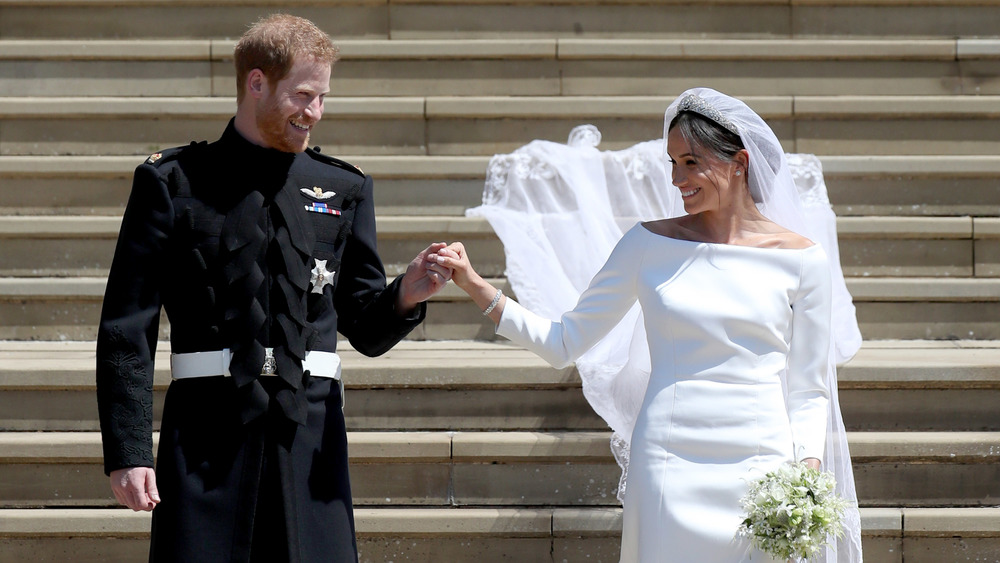 Wpa Pool/Getty Images
Out of any members of the royal family of their generation — or even older generations before them — Prince Harry and his wife Meghan Markle have covered large swathes of unprecedented terrain. Whether it's the pairing (the first between a member of the British monarchy and an American (former) actress who also happens to be the first British royal of color), their decision to leave their roles as senior royal officials, or their move across the pond to California, the Duke and Duchess of Sussex have certainly made a name for themselves. Now, it looks like they've added another achievement to the list: launching a new podcast, which very few, if any, people of such a high royal caliber have ever done. 
As Us Weekly reported, the Harry-and-Meghan-helmed podcast under their Archewell Audio brand and (through their exclusive deal with Spotify) made its debut on Dec. 29, 2020, with a special holiday season-themed episode which focused on the ways in which people tapped into their inner strength to get through the past pandemic-laced year. A bevy of big names featured as guests for the inaugural episode, including studio mogul Tyler Perry, comedian James Corden, musician Elton John, and politician Stacey Abrams. Towards the end of the episode, a conversation with one guest, in particular, led to a revealing, personal tidbit about Prince Harry and Meghan. Read after the jump to find out what it was. 
Prince Harry and Meghan called their wedding song a message of 'light'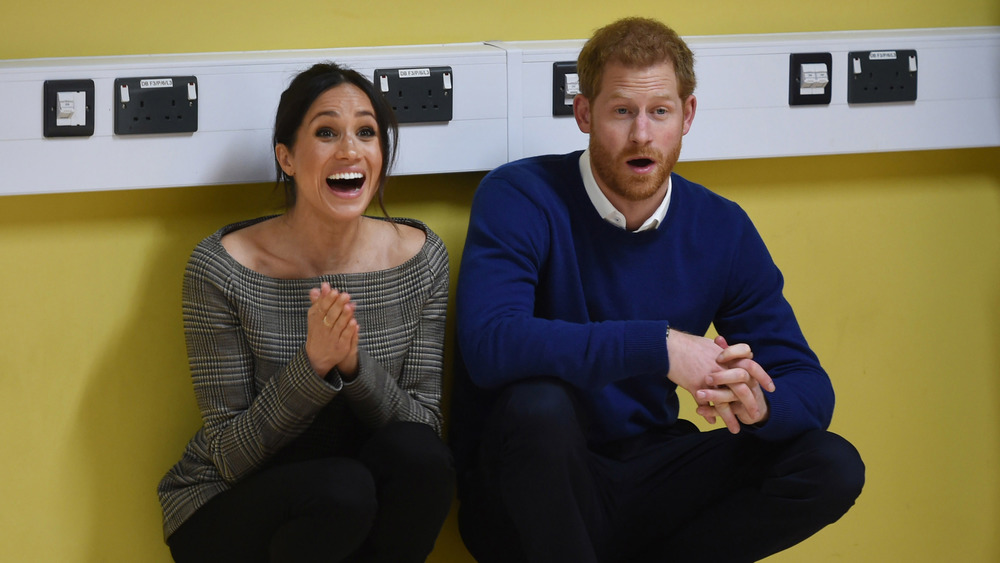 Wpa Pool/Getty Images
During one of the closing segments of their newly-minted podcast, Prince Harry and Meghan Markle spoke with George the Poet (a pseudonym for George Mpanga, a spoken-word artist and performer), who shared with the royal couple his plans to propose to his girlfriend. In turn, both Prince Harry and Meghan shared a bit of intel about their own relationship — the meaning behind the song they chose to play for the first time as married partners.
The song itself, "This Little Light of Mine," might've seemed like an odd choice for a newly married couple to debut in front of their friends, family, and other wedding guests. After all, the gospel tune is more typically associated as a protest song sung by activists during the Civil Rights movement in the mid-20th century, and as a present-day protest song associated with similar movements today — than as a romantic ballad between spouses. As both Prince Harry and Meghan Markle began to explain, though, the choice to use "This Little Light of Mine" for their wedding song was much larger in symbolic scope than their romance.
Prince Harry and Meghan Markle's wedding song was meant to spread a message of hope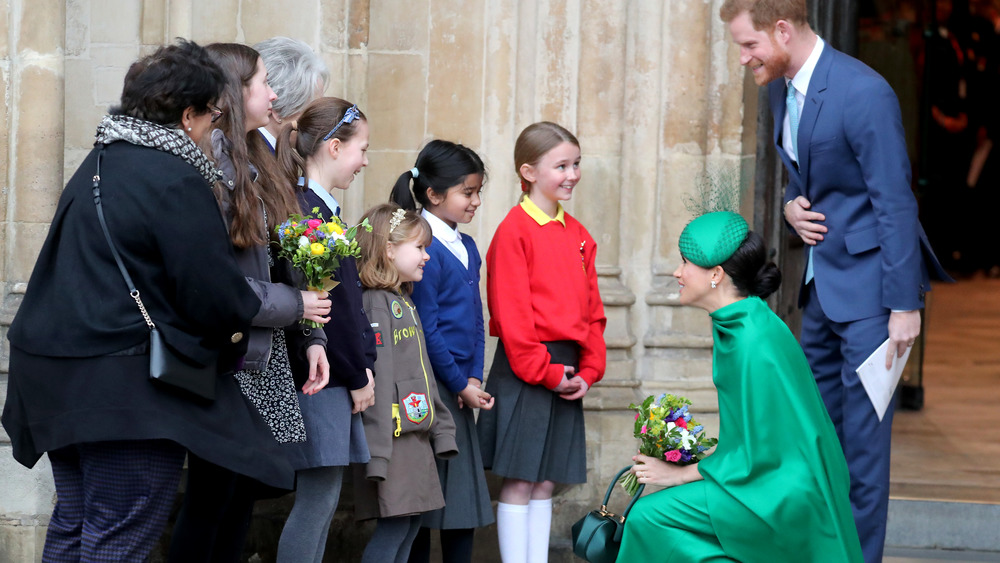 Chris Jackson/Getty Images
Towards the end of the first episode of their podcast debut, both Prince Harry and Meghan Markle took turns explaining the significance and story behind choosing "This Little Light of Mine" to play as they walked out of the steps of St. George's Chapel following their wedding ceremony on May 19, 2018.
"'This Little Light of Mine' played at the very end of our wedding while we were walking down the steps of the church," recounted The Duchess of Sussex. "It was the music that we wanted playing when we started our lives together. Because as we all know, darkness cannot drive out darkness, only light can do that."
"The message of this song is one we hold so dearly," Prince Harry added. "It's about using the power we each have within us to make this world a better place." 
Both Prince Harry and Meghan also noted how the words and stories of their inaugural podcast guests seemed to gel with this theme. "It all came back to one thing: to the power of connection," Meghan continued, with Harry adding, "As we come to the end of this year and look to the future, let's hold onto the lessons we've learned about how important it is to take care of one another, and how meaningful our connections are — even when they're physically impossible."