Isla Fisher Bears An Uncanny Resemblance To This Celebrity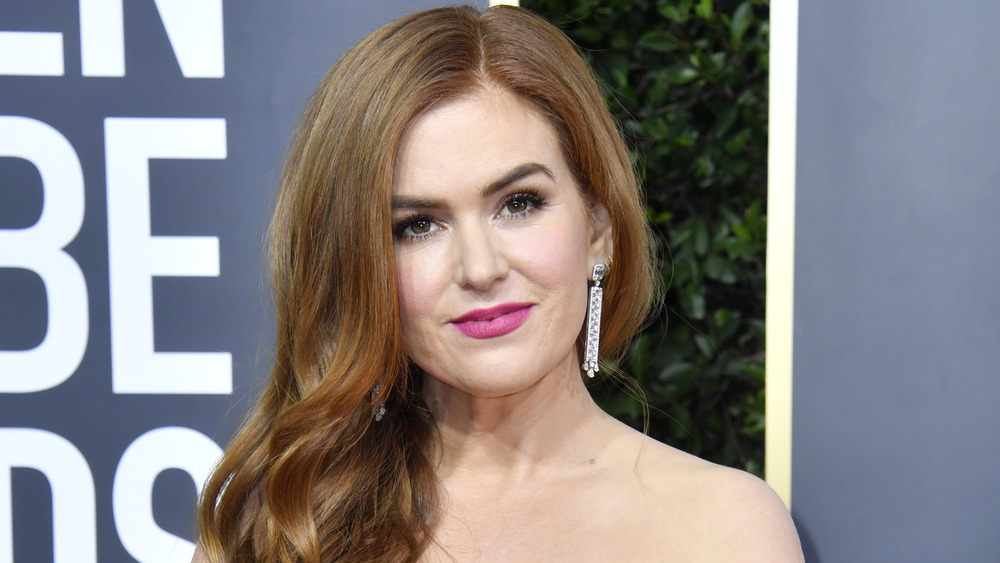 Frazer Harrison/Getty Images
The 2016 movie Nocturnal Animals is essentially a story inside a story. Amy Adams' character Susan reads a manuscript that her ex-husband wrote based on their life, with the plot of the manuscript serving as a secondary story. In that manuscript, the character based on Adams' role is a woman named Laura, who was played by Isla Fisher. Fisher portraying a fictional version of Adams' role was a stellar casting decision, mainly due to the constant confusion about how much they resemble each other. 
During a 2016 Today appearance, Fisher shared how she played into their similar appearances when she designed her family's Christmas card that year, revealing, "I cut-and-pasted Amy Adams' face over mine, so it was [husband] Sacha [Baron Cohen], Amy, and the kids, and then we said 'Seasons greetings from Sacha and Isla.'" 
Instead of receiving praise for the prank, Fisher said that "no one noticed," remarking, "Everyone was like, 'oh, your card was so cute.' I was like, 'it was a joke, it's not me, it's Amy'!" 
Back in 2013, Adams told Vanity Fair, "It could be a lot worse. I could be mistaken for a lot worse people." She shared, "I know Isla, and for a while our kids went to the same dance school. When I'm with Isla, we both look at one another and I get it but I don't get it." While Adams didn't "get it" back then, their similar look has become a very public running joke. 
Isla Fisher insists that she and Amy Adams aren't the same person
Kevin Winter/Getty Images
During a 2017 interview with Jimmy Kimmel, Isla Fisher debuted a fake PSA, making it very clear that she and Amy Adams are definitely two different people. The PSA started with "I'm Isla Fisher and I'd like to clear something up. I am not Amy Adams." Then, the faux public service announcement shifted to a split screen of Fisher and Adams, with Fisher sharing, "Amy Adams and I are completely different people. Let me explain." 
The Wedding Crashers actress joked, "Amy Adams has auburn red [hair]. My hair is light auburn red," which is obviously not a super distinguishable difference. Fisher continued, "Amy Adams played Susan in Nocturnal Animals. I played Laura in Nocturnal Animals," which again isn't the most clear thing to point out since she played the fictional version of Adams' character.
After joking that Adams slightly resembles Jessica Chastain, another red-headed actress, Fisher said, "We have totally different names, hence we are totally different people." However, Lady Gaga didn't realize that. Fisher told Kimmel that the singer loved "her" performance in American Hustle, which Adams starred in. Instead of correcting her, Fisher accepted the compliment, and then Adams actually walked in.
In January 2019, Fisher went blond, which prompted E! to report "Isla Fisher doesn't look like Amy Adams anymore." However, the blond phase was short-lived, which, hopefully, means that there will be more look-alike jokes in the years to come.