Will Smith's Father Dies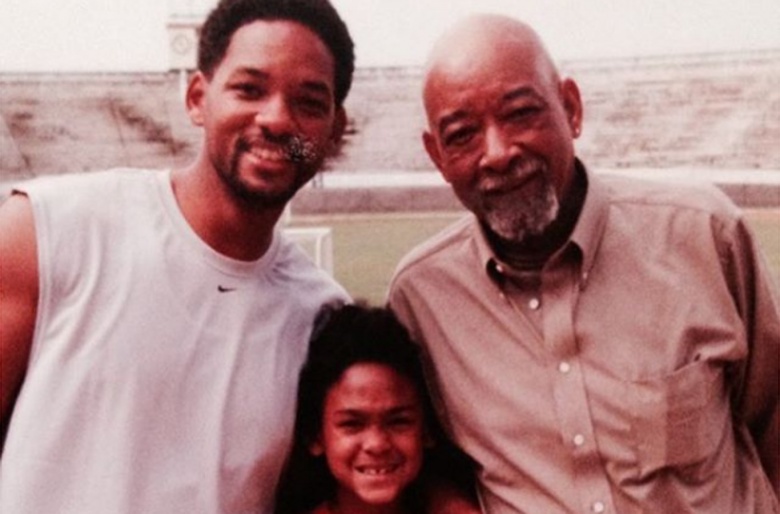 Our thoughts go out to the family of actor Will Smith, whose father, Willard Carroll Smith Sr., has reportedly died. Smith's ex-wife, Sheree Fletcher, shared the news in an Instagram post that featured a photo of Will, Willard, and Trey, the son she shares with the Oscar winner.
"We're gonna miss you Daddio!" Fletcher wrote on Instagram. "You lived & played by your own rules...you truly were 1 of a kind! You instilled discipline and a work ethic that has created a legacy in your honor!"
At the time of this writing, Will, 48, had not commented publicly on the loss of his father, and no cause of death had been reported.
Will and Fletcher were married from 1992 to 1995. Smith married actress Jada Pinkett-Smith in 1997.
According to Page Six, Willard was a refrigeration specialist who raised Smith and his three siblings in West Philadelphia, along with his wife, Caroline Bright. Willard and Bright reportedly divorced in 2000.
"Dad was tough but not tyrannical," Smith reportedly once told Essence magazine (via Entertainment Tonight). "He kept me in line...He was an independent businessman—he set up refrigeration in supermarkets—and he always provided for us. He's a steady and positive figure in my life."
Smith previously told People that his father inspired him to be a constant presence in his kids' lives. "I look at my father and how he was able to keep four kids fed and clothed and still managed to find time to spend with us."