Why Tim Gunn Isn't A Fan Of Taylor Momsen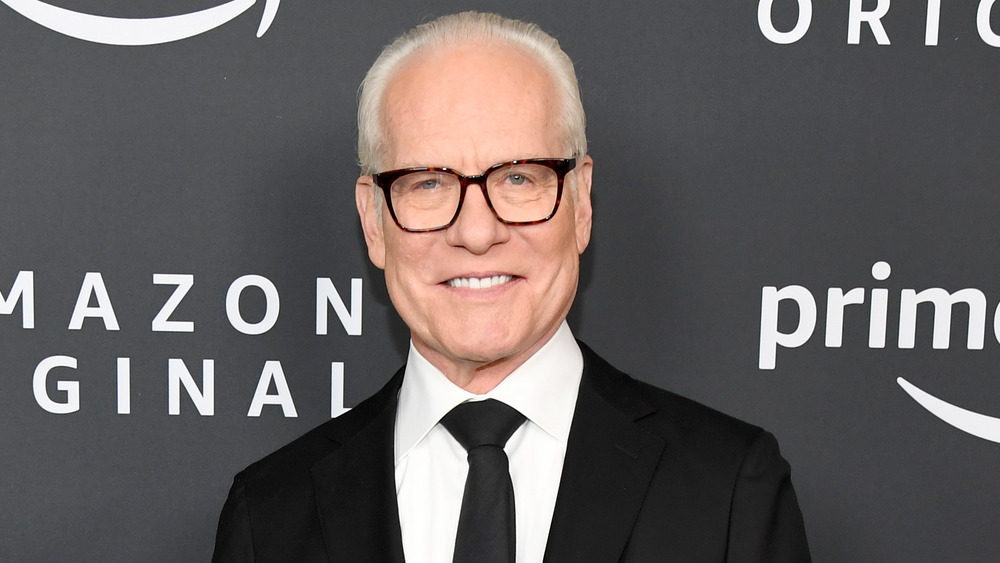 Kevin Mazur/Getty Images
This might come as a shock to some — on paper, it would seem like Tim Gunn and Taylor Momsen are kindred souls — but the fashion icon and television personality is not a fan of the actress-turned-rock star. Gunn made a name for himself with Project Runway's debut in 2004 thanks to his unreserved-yet-affectionate commentary. He told Entertainment Weekly in 2015 about wrapping Season 14, "I hated it. I felt that other than a couple of designers, they weren't working up to their potential. The whole thing was lackluster." 
Momsen, after leaving her role as Jenny Humphreys on the CW's prep-school drama Gossip Girl, has released three studio albums and two EP's as of 2020 with her band The Pretty Reckless, according to their official website. In 2010, Momsen offered some very Gunn-esque rhetoric to Spin when she meditated on the topic of fashion in rock-and-roll. "People think pop is rock, and the lines are getting blurred. Now Rihanna's wearing f**kin' leather jackets, and it's really annoying," Momsen told the music publication. She added, "[My style is] high-class hooker. I dress for myself. Clearly, it's provocative, but it makes me feel good."
Here we have two pop culture figures with honest and entertaining observations on the state of fashion. So what could have been the issue that drove Gunn to dislike Momsen? Read on to find out.
Tim Gunn found Taylor Momsen to be an 'annoying' co-star on Gossip Girl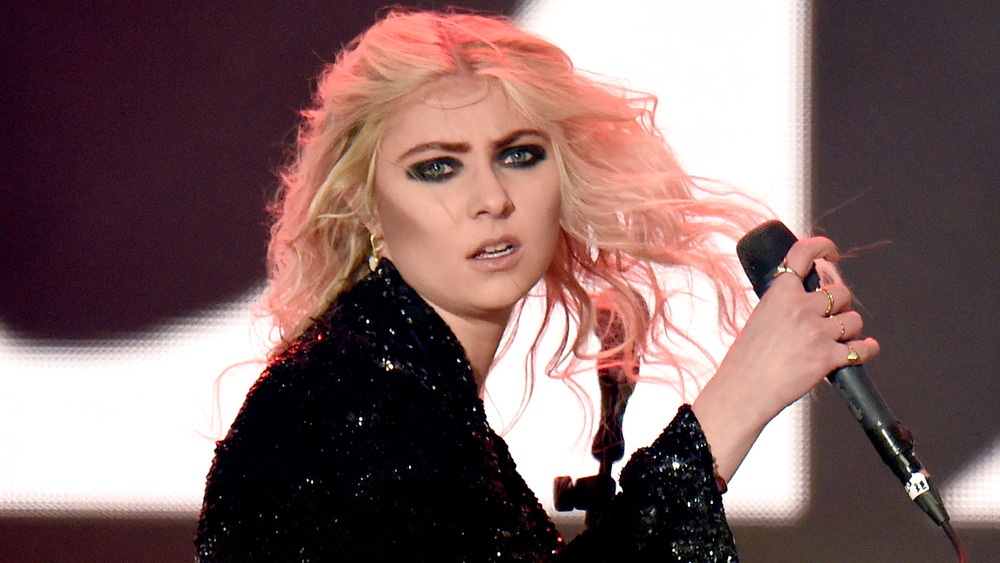 Kevin Mazur/Getty Images
Tim Gunn did not hold back in a 2018 E! Interview about Taylor Momsen's on-set unprofessionalism when he shot a guest cameo on Gossip Girl. "What a diva!" he exclaimed to E!. "She was pathetic, she couldn't remember her lines, and she didn't even have that many. I thought to myself, 'why are we all being held hostage by this brat?" Gunn continued.
In true Gunn fashion, he immediately followed his acerbic remarks with some paternal advice for the then-17-year-old actress. Gunn told E!, "I'd say, 'You know young lady, there are hundreds of thousands of girls who are just as attractive and even smarter than you. Why are you acting like this show is a huge burden on you?'" He noted that Momsen was always on her phone during shooting. "She was on her phone during every break, I wanted to tell her, 'If you weren't on your BlackBerry, you can retain this stuff,"' Gunn said.
Gunn, who was a fashion educator, emphasized that he was not interested in attacking Momsen on a personal level. "I'd just ask her 'do you want to share with me why you're always on your phone?'" he said, adding, "At one point the director leaned in and whispered to me, 'this is day in, day out, my life.' She annoyed the entire crew."
Fair enough. Hopefully, Momsen has learned a few lessons in professional courtesy since then!