The Real Reason Drew Barrymore Doesn't Do Nudity Anymore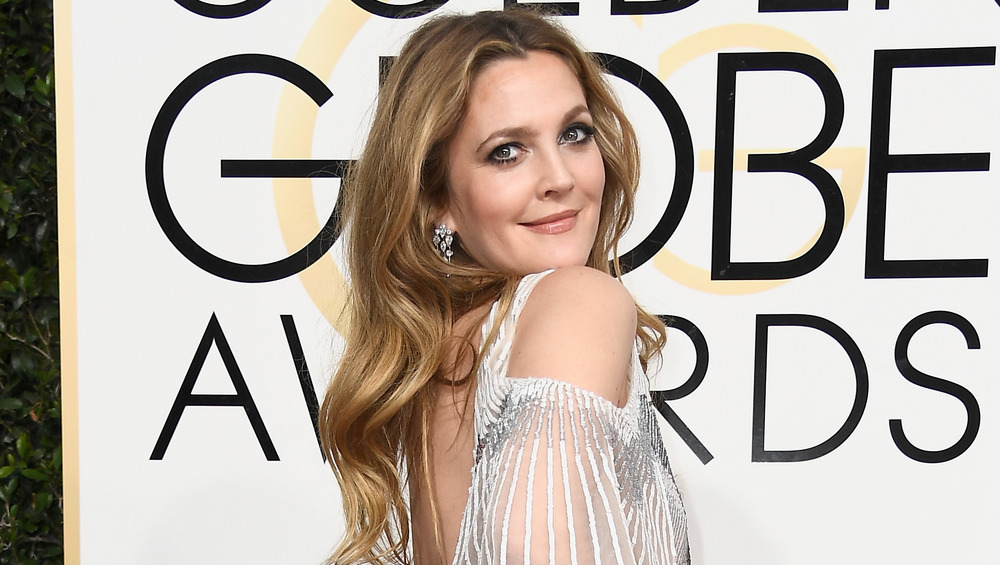 Frazer Harrison/Getty Images
It's no secret that former child star Drew Barrymore went through a wild phase before growing up and maturing into the talented director, producer, and mother of two that she is today. But let's be clear, even after being emancipated at the ripe old age of 14, she still managed to have some fun. During an interview with The Guardian in 2015, Barrymore dished that her twenties were "liberating," and she filled her time by "working hard, partying hard."
But that all changed after an appearance on Late Show with David Letterman. After an impromptu move, in which she jumped up on Letterman's desk and proceeded to perform a sexy dance before promptly flashing her breasts at the legendary talk show host, she was instantly filled with regret. Years later, however, Barrymore told CBS, "I think if there's one thing I've learned in a very long life in front of people is there is a line. There is TMI. And I kind of know what that line is, and it's a feeling."
Since then, it appears Barrymore has taken a slightly more demure and, dare we say, conservative approach, to not only interviews, but the work she does in general. But, besides feeling completely mortified after a talk show appearance what else may have steered Barrymore in a new direction? Keep reading after the jump to find out!
Steven Spielberg told Drew Barrymore to 'cover up'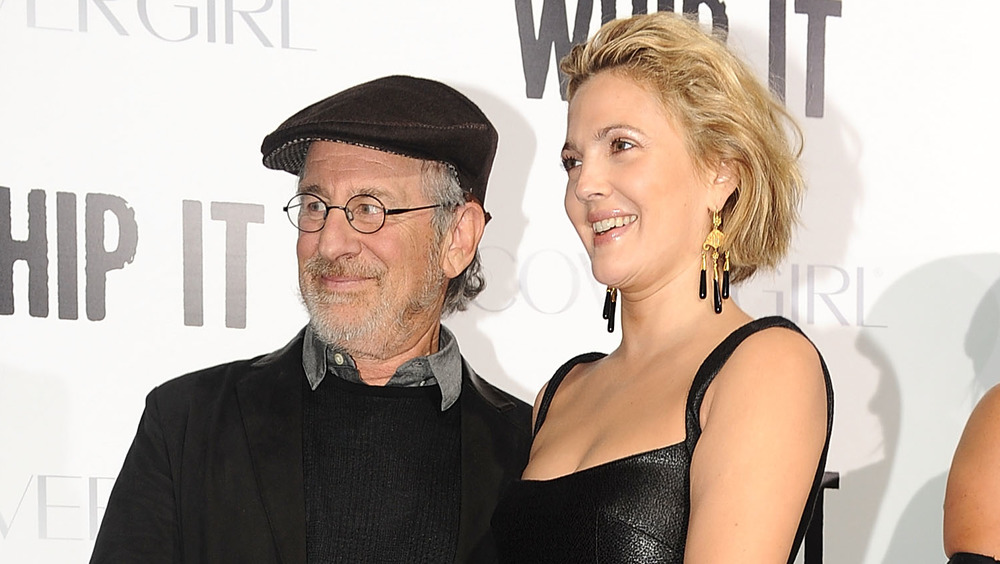 Alberto E. Rodriguez/Getty Images
As it turns out, actress Drew Barrymore might have her legendary godfather, Steven Spielberg, to thank for reeling her back. The story goes that, after posing nude for Playboy, the famous director sent her a large blanket with a note that simply read, "Cover up," as reported by The Guardian. YIKES.
And while some might have considered it an innocent joke on Spielberg's part, it appears that Barrymore took his advice to heart.  Barrymore also admitted that even during her most rebellious moments she still never wanted to disappoint him. "I didn't want to show him certain things. He has always inspired me to be my best, so I didn't want him to see me at my worst. I could have easily gone to him, he was never closed doors or unwelcoming. But I was like, I'll figure this out over here, I will be back, excuse me for a minute!"
But it wouldn't be fair to give Mr. Spielberg all of the credit. In her second book, Wildflower (via Marie Claire), Barrymore wrote about the epiphany she had after watching her appearance on Late Show with David Letterman. "As I watched myself and my friends laughing from an objective perspective, I realized right then and there that this was the end of an era for me," she wrote. "And so I started my journey into no sex scenes in movies, modesty clauses in my contracts, and a total lack of nudity in any public forum from there on out."