The Real Reason Kim Zolciak's 8-Year-Old Son Underwent Reconstructive Surgery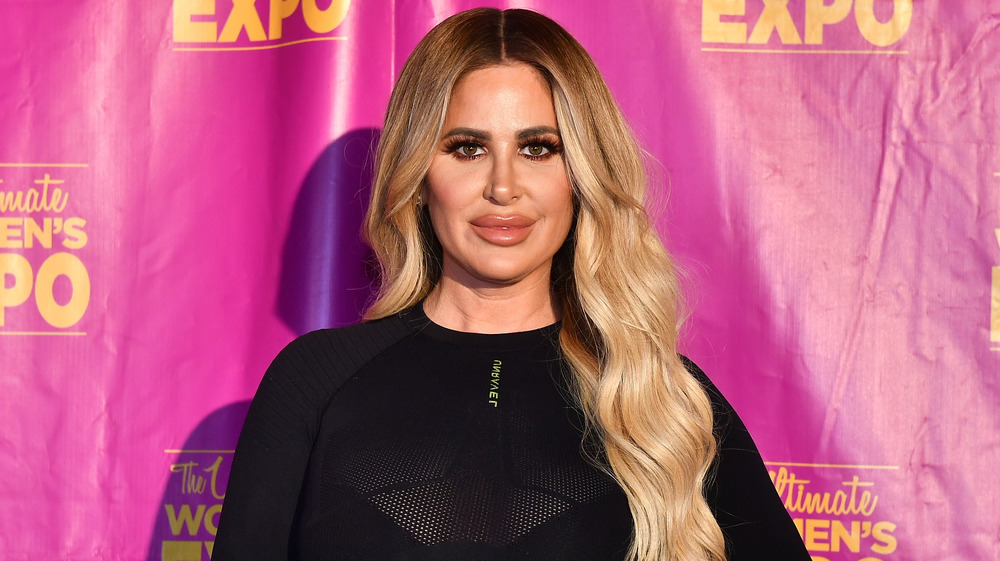 Paras Griffin/Getty Images
After former The Real Housewives of Atlanta star Kim Zolciak-Biermann found love with former NFL free agent Kroy Biermann in 2010, the couple has added four children to their family in addition to Zolciak's two daughters from a previous marriage. Judging from her Instagram feed, there's no denying that Zolciak-Biermann loves to be a mother and will do anything to protect her kids from harm. Unfortunately, some accidents cannot be prevented and Zolciak-Bierrman found herself worried for her son, Kash, after his latest reconstructive surgery from a previous injury.
In 2017, Kash, then 4-years-old, was attacked by a dog and sustained facial injuries. "My sweet @kashbiermann was bit by a dog and had very traumatic injuries," Zolciak-Biermann explained via Instagram. "I've never prayed so hard, or been so scared in my life. My husband, our daughters, Kj, Tracey, his nanny, Michael Beck and everyone close to us all pulled together and held each other up."
Page Six also reported that, at the time, Kash "underwent a long surgery," but made no mention that a follow-up surgery was required until Zolciak-Biermann dedicated an Instagram post to Kash on Dec. 30, 2020, detailing his recovery.
Kim Zolciak-Biermann knew Kash would need another surgery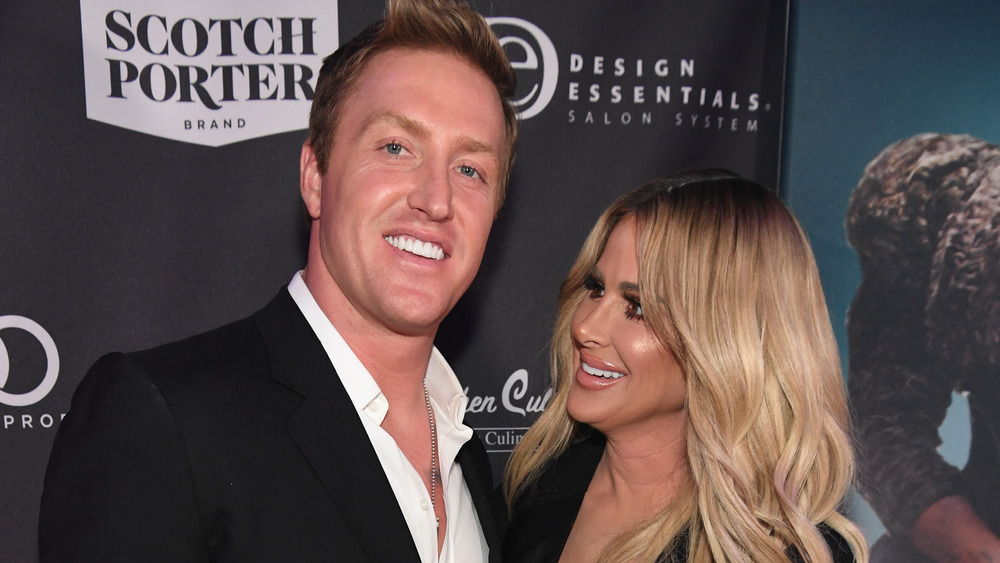 Paras Griffin/Getty Images
According to People, Kim Zolciak-Biermann revealed that son Kash went through surgery in November 2020, but chose to keep his surgery a secret until he was on the mend. "I waited to share this story until my baby was healed! Kash is such a trooper the toughest, bravest little boy I have ever met," the Don't Be Tardy star wrote on Instagram. "Last month Kash had reconstructive surgery from the dog bite 3 years ago. We knew the night of the bite/surgery that he most likely would need another surgery in the future to correct the injury."
Zolciak-Biermann shared videos of her and her husband waiting for Kash's surgery to finish and photos of Kash with his surgeon. The entire process had hit the couple "pretty hard," and Zolciak-Biermann said that her "heart was broken that [they] had to go through [surgery] again." Fortunately, Kash woke up from his surgery three days later and told Zolciak-Biermann that he felt "great!"
"I knew we were on the road to recovery," Zolciak-Biermann wrote. "I didn't cry again until 10 days later at Kj's basketball game we took a picture together (last pic)and I realized how incredible he looks and how blessed we are to have Dr. Williams and so many others that truly care."
We are glad to see Kash doing okay and hope that Zolciak-Biermann will not have to witness any of her kids experience that level of pain again.