Why You Won't See Lil Wayne At The Grammys In 2021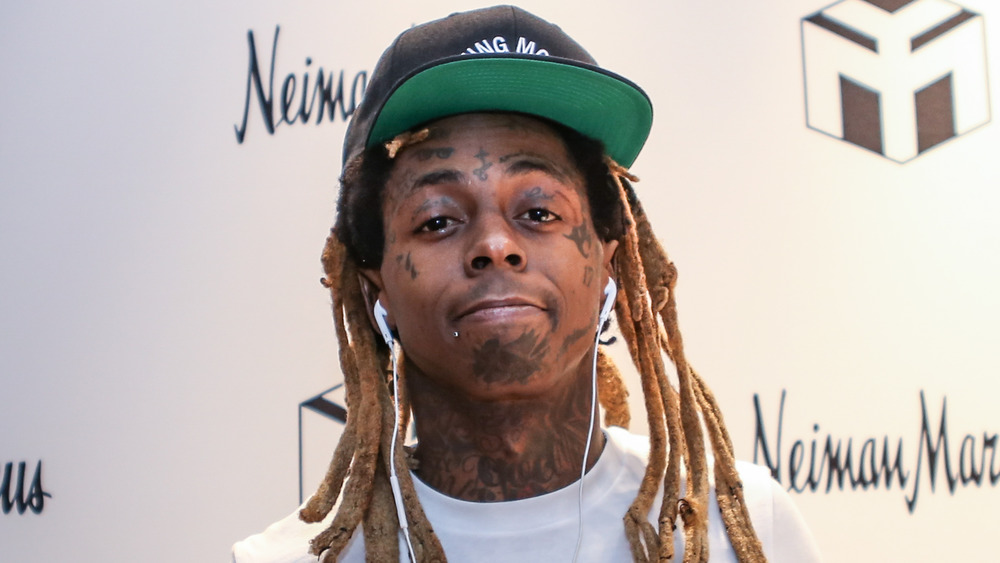 Thaddaeus Mcadams/Getty Images
Despite being marketing as "music's biggest night," the Grammy Awards are becoming less and less popular among music's biggest names. In November, The Weeknd called out the Recording Academy for being "corrupt." That sentiment was backed by Young Money artists Drake and Nicki Minaj, who also tweeted in support of the star. Criticism about the Grammys has been rampant for years, with articles in Vogue and The New York Times critiquing the show for being "out of touch" with the current music climate and propagating sexism.
The 63rd Annual Grammy Awards are set to be held on Jan. 31, 2021, but you will not find Lil Wayne, the founder of Young Money Entertainment, attending. The rapper, who had previously won 5 Grammy Awards, has questioned the Recording Academy's selection process after failing to score any nominations for his album Funeral, which was released in January 2020 — before the Grammy's cut off date for submissions.
So what did Lil' Wayne have to say about the situation? We share his statement after the jump.
Lil Wayne wonders whether he's unworthy of the Grammys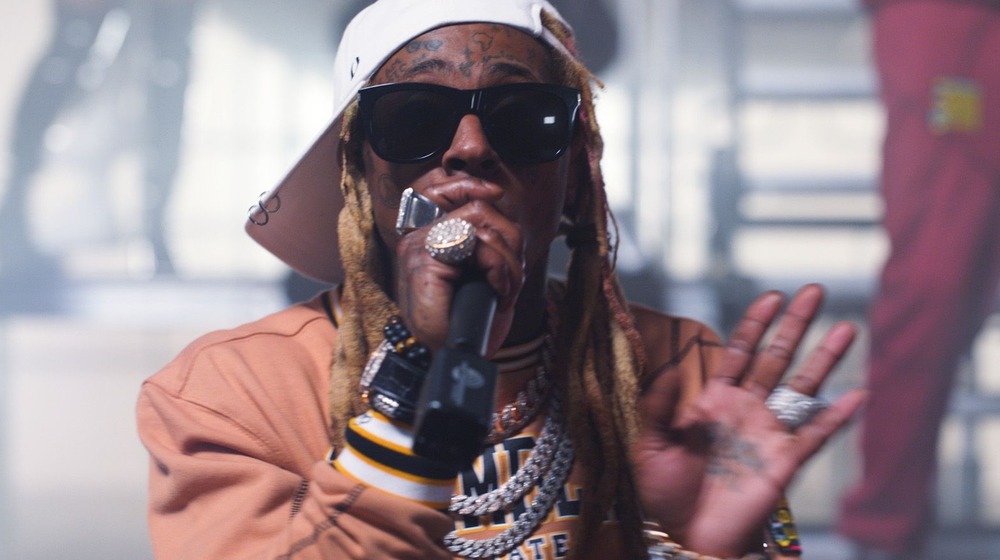 2020hha/Getty Images
Lil Wayne claimed in a Dec. 20, 2020, tweet that he was no invited to the Grammys. "As an artist, when I see da Grammys coming up & I'm not involved nor invited; I wonder. Is it me , my musik, or just another technicality?" he penned. "I look around w respect & wonder competitively am I not worthy?! Then I look around & see 5 Grammys looking bak at me & I go to the studio."
According to People, criteria for invites from the Recording Academy are reserved for "nominees, performers, presenters and their guests." However, fan reactions to Lil Wayne's tweet were mixed. Some fans brought up Lil Wayne's support for Donald Trump during the November 2020 election cycle as a reason why the Grammys distanced themselves from him, while others supported his music and said he deserved better. 
Having been in the industry since 1995, Lil Wayne has recorded "170 songs on the Billboard 100 Song Charts," per Billboard, and has been active throughout 2020. So it remains to be seen why he was snubbed and whether he'll attend future ceremonies should he be nominated again.