Inside Jeff Bridges' Relationship With His Famous Brother
Robin Marchant/Getty Images
There's something to be said about celebrities who stick together. Whether they belong to the same circle of friends or take vacations together, you rarely find such celebs doing things without each other. The same can be said for celebrities who are siblings, as they often follow in each other's footsteps when it comes to embracing stardom. From actor Liam Hemsworth to singer Noah Cyrus, they often cite their older brothers or sisters as inspiration for their decision to pursue a career in Hollywood. Another pair of famous celebrity siblings include Beau and Jeff Bridges, who are practically cinematic royalty because of their decades-long careers.
Out of the two, though, Jeff tends to be considered the more famous of the brothers, as he has appeared in more than 90 films and he won the Academy Award for Best Actor in 2010. Despite the elder Bridges being less widely known than his little brother, however, there is actually a lot more you should know about Beau Bridges.
Jeff and Beau Bridges come from an acting family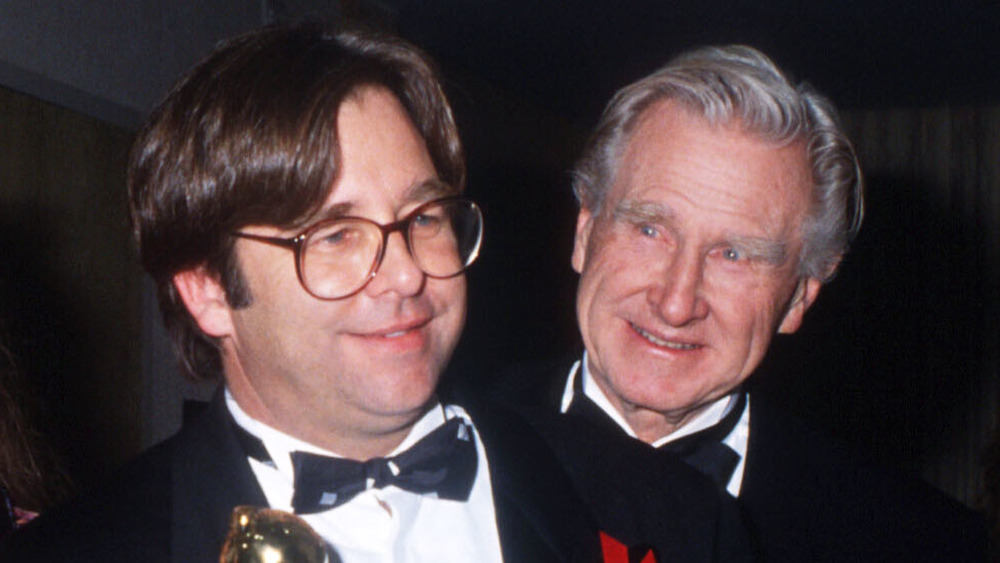 Barry King/Getty Images
According to Us Weekly, Beau and Jeff Bridges "come from an acting family led by their father Lloyd Bridges." Lloyd was also a famous actor who received two Emmy nominations for his work on television. He had both Beau and Jeff appear on his television show, Sea Hunt, in the 1960s before the brothers conquered Hollywood on their own.
In a video for The Off Camera Show, Jeff said he and Beau's relationship was strengthened by the fact that their father had to be on set all the time. "Beau was kind of, you know, like the uncle or the surrogate father at the time," Jeff remarked. "He would say, 'you know we need to get you an agent' and we would work up some scenes."
The brothers' works were celebrated by The Academy of Motion Picture Arts and Sciences in August 2014 where they reminisced about their early Hollywood beginnings and relationship dynamics. "It's not a competition," Jeff said of his brother Beau via The Academy. "It's like we're on the same team." Both brothers then sang the praises of their parents who inspired them to act and develop other interests, like sports, which led Beau to play basketball for UCLA.
Beau Bridges has numerous television credits to his name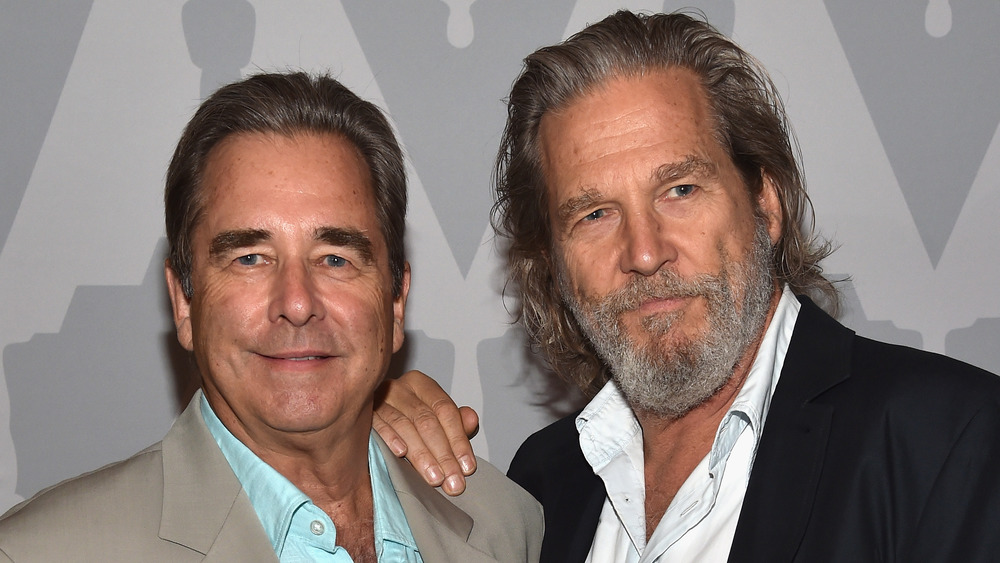 Alberto E. Rodriguez/Getty Images
Cinephiles will be quick to notice that Jeff Bridges contributions are mostly in film, while Beau Bridges has more credits in television. The deviation in medium does not seem to bother Beau, though, who has said that "anybody can come to the task with hard work in mind," which also perfectly describes the brothers' dynamics (via The Guardian).
Beau's on-screen credits include Black-ish, Bloodline, and Masters of Sex, which earned him back-to-back Emmy nominations in 2014 and 2015. However, acting was not something he considered as a career when he was a teen. Beau originally preferred athletics instead, telling The Wall Street Journal, "I did some acting in high school and a little in college at UCLA, but I was mostly into athletics." He continued, "I decided to finish college at the University of Hawaii. I was heavily into surfing by then." Beau said he finally realized his passon for acting when he was 29, after being cast in The Trial of the Catonsville Nine in 1971.
We are so glad that Beau eventually found his passion for acting, because otherwise, the industry would be far less entertaining without both of the Bridges brothers on our screens!