What Meghan Markle's Sister Will Reveal In Her New Book About The Former Royal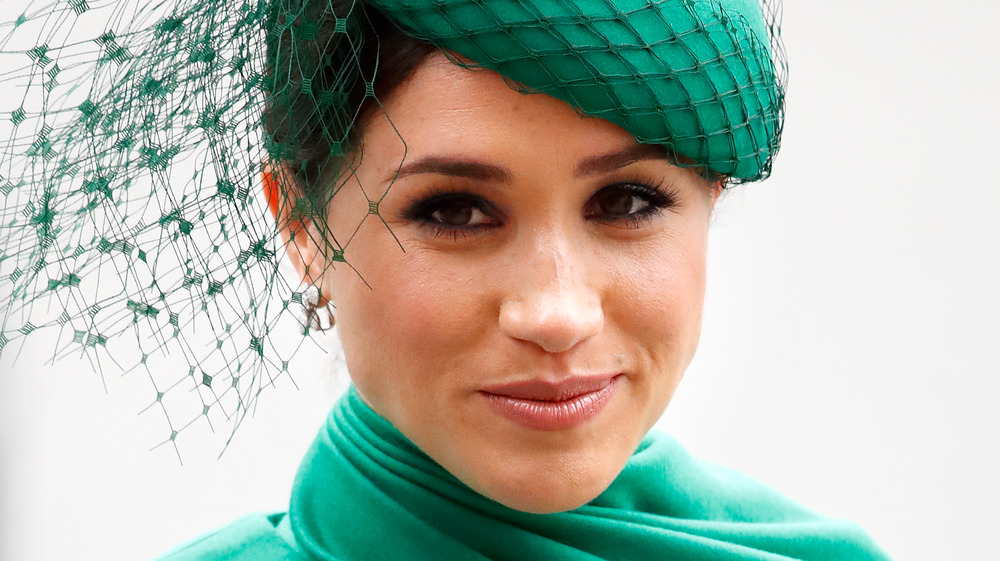 Max Mumby/indigo/Getty Images
If the British press isn't hammering at Meghan Markle, the Duchess of Sussex, then it's her own family. The royal has publicly disputed malicious rumors set forth by British tabloids since she and Prince Harry, the Duke of Sussex, first began dating. The American actress then married Prince Harry in 2018 and the subsequent influx of false headlines has since forced the couple to leave the royal family and move to Santa Barbara, Calif. 
But the British tabloids were not the only ones constantly coming after the Duchess. Markle's estranged father, Thomas Markle, became a media topic of conversation after he was not in attendance at his daughter's wedding and repeatedly spoke to the press seemingly without the Duchess' permission.
Now, Meghan's estranged sister, Samantha Markle, is writing a tell-all book about the Duchess, after previously calling Meghan a "shallow social climber" and blaming her for the drama between her and her father, according to the Daily Mail.
So what does Samantha Markle plan on sharing with the world, exactly? A whole lot of secrets, apparently.
Samantha Markle's new book will chronicle Meghan Markle's family's history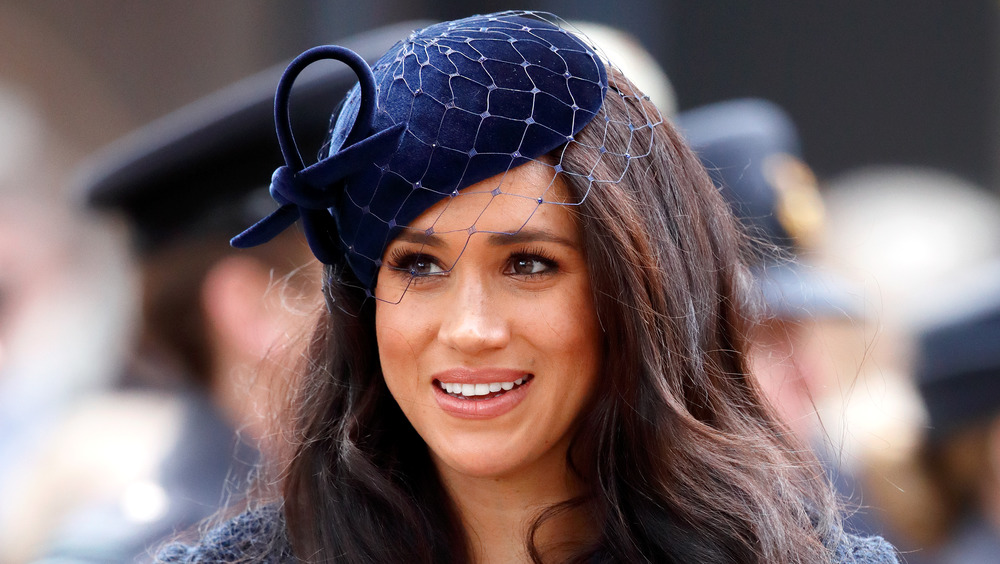 Max Mumby/indigo/Getty Images
While the sister of Meghan Markle, the Duchess of Sussex, has previously apologized for her behavior in the press, having disparaged the Duchess' character, Samantha Markle is now following through with a promise to write a tell-all memoir about Meghan.
According to Marie Claire, Samantha's book, The Diary of Princess Pushy's Sister — Part 1, will be released Jan. 17, 2021. Barnes & Noble, the publisher of the impending memoir, described what's inside the tell-all as "the truth," writing, "amidst a firestorm of fake news and media mayhem, Samantha Markle shares the truth about her life and family against all odds and ultimatums, as a royal fairy tale plummets from the tea towels."
The publisher goes on to insinuate that Samantha's version of the Duchess' life is different than how the actress has portrayed her background, writing, "sometimes the truth really is stranger than fiction."
The Markle sisters reportedly have not spoken in more than a decade, and we have a feeling we know why.