The Truth About Meghan Markle And Prince Harry's New Podcast Deal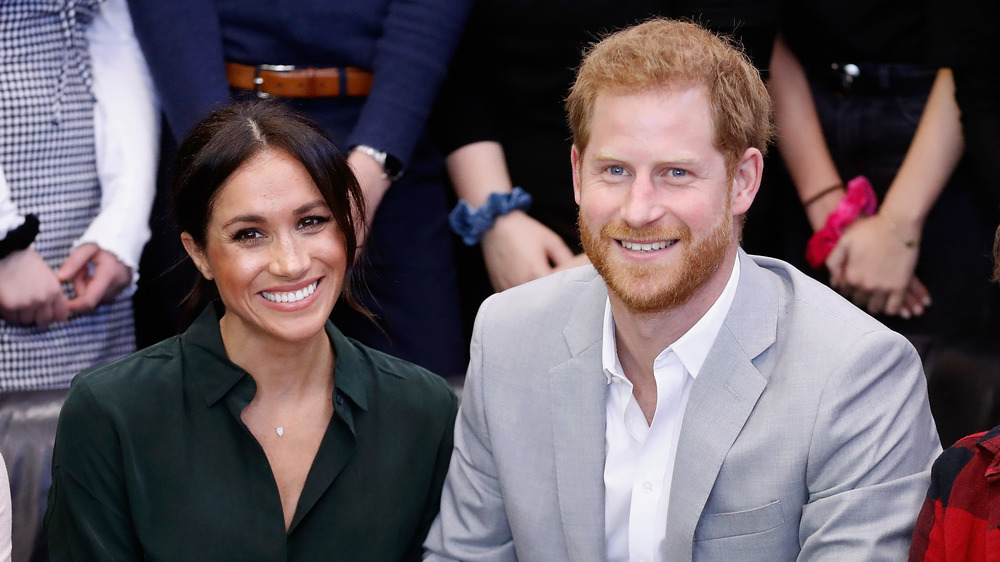 Chris Jackson/Getty Images
Meghan Markle and Prince Harry have faced many changes since leaving their roles as senior royals. They moved out to California and acquired a very famous neighbor. (Hint: think daytime talk show host who's gone under fire for workplace misconduct allegations.)
A big part of Meghan and Harry's departure from royal life was gaining financial independence, which begs the question: How much were Harry and Meghan worth after they left the royals? (Answer: It's a lot.) But still, the duo seems remarkably active and isn't interested in resting on their laurels. In September 2020, the couple signed a "multiyear deal with Netflix," which will include a production company that creates "documentaries, docu-series, feature films, scripted shows and children's programming," according to NBC News.
Although this sounds very exciting, it's not the only major project on the horizon for Harry and Meghan. On Dec. 15, 2020, it was announced that they've signed a new deal with another streaming service. Here's everything fans should know about the lucrative move.
Meghan Markle and Prince Harry team up with Spotify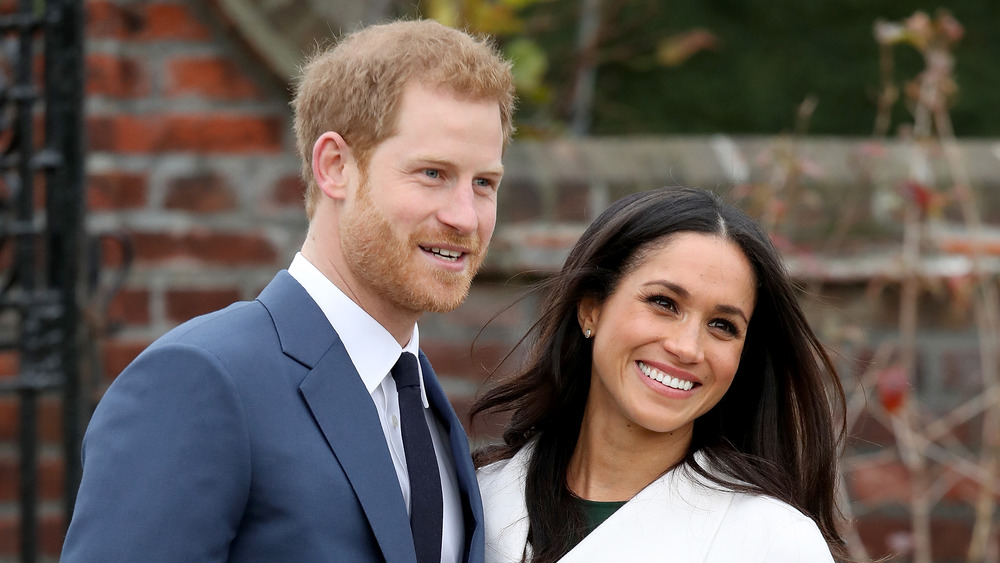 Chris Jackson/Getty Images
Meghan Markle and Prince Harry are joining the podcast world. The duo signed a multi-million dollar deal with Spotify on Dec. 15, 2020, that will allow them to host and produce their own podcasts. Their audio production company is called Archewell Audio, according to CNN, and marks another major acquisition for Spotify. As the outlet notes, the music streaming app is honing in on podcasts in a major way, after signing Joe Rogan's The Joe Rogan Experience exclusively to their platform. They also got Kim Kardashian West in an exclusive deal as well as Michelle Obama, who launched a podcast in July 2020, The Michelle Obama Pod, per the outlet. 
In an introduction to the podcast, Meghan and Harry expressed their goals for the project. "One of the things my husband and I have always talked about is our passion for meeting people and hearing their stories," Meghan said. "And no matter what the story, they usually offer you an understanding of where someone else is coming from. And, at the same time, reminds you in some way of a story about yourself." Harry chimed in, "That's what this project is all about, to bring forward different perspectives and voices that, perhaps, you haven't heard before and find out the common ground. Because, when that happens, change really is possible."
Listeners can expect a holiday special from the couple in late December 2020, while the series itself will debut in 2021. This is some very exciting news for the couple and for fans everywhere!