Meghan Markle And Harry Are About To Get A Famous Neighbor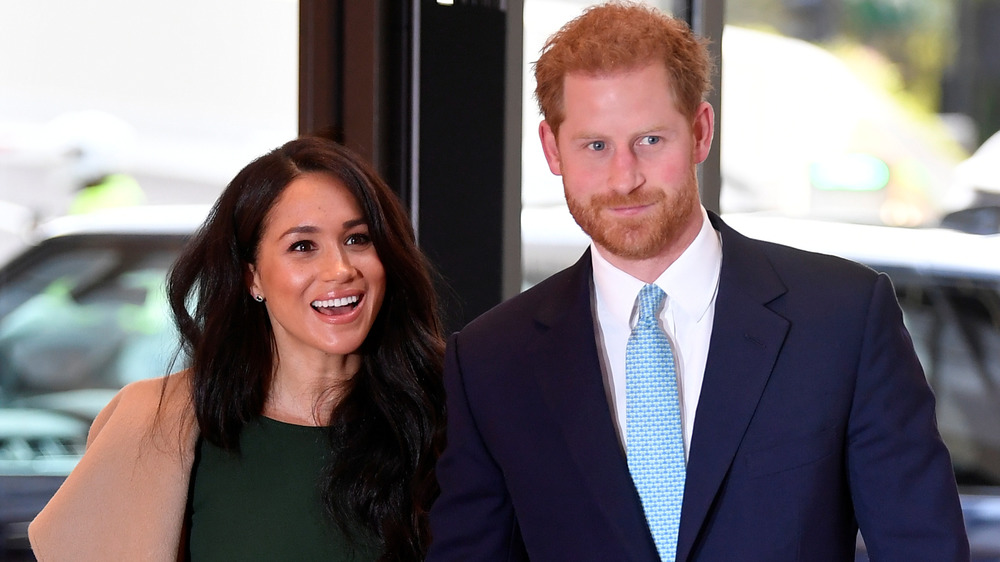 Wpa Pool/Getty Images
Ellen DeGeneres and Meghan Markle have both had a tough go with the press in 2020. The talk show host's allegedly bad behavior and toxic work environment came under fire multiple times this year. And, well, pretty much everything Meghan says, does, and wears comes under scrutiny on a global scale. These two would probably have a lot to commiserate about in regard to being public figures.
While it's unclear if they actually have a close relationship at this time, that just might happen very soon. According to Page Six's report in early December 2020, DeGeneres and her wife Portia de Rossi will become neighbors with Meghan and Prince Harry. They just bought Dennis Miller's estate in Montecito, Calif. for $49 million, per The Wall Street Journal.
This isn't the first time that the Duke and Duchess of Sussex will have famous neighbors. When the couple initially moved to the United States, they were staying at Tyler Perry's home, which happened to be on the same street where Adele lives. The close proximity reported resulted in a close friendship between the pair and the singer. Does this mean that DeGeneres will become a part of their new post-royal family inner circle?
Ellen DeGeneres deemed Prince Harry and Meghan Markle 'the cutest couple'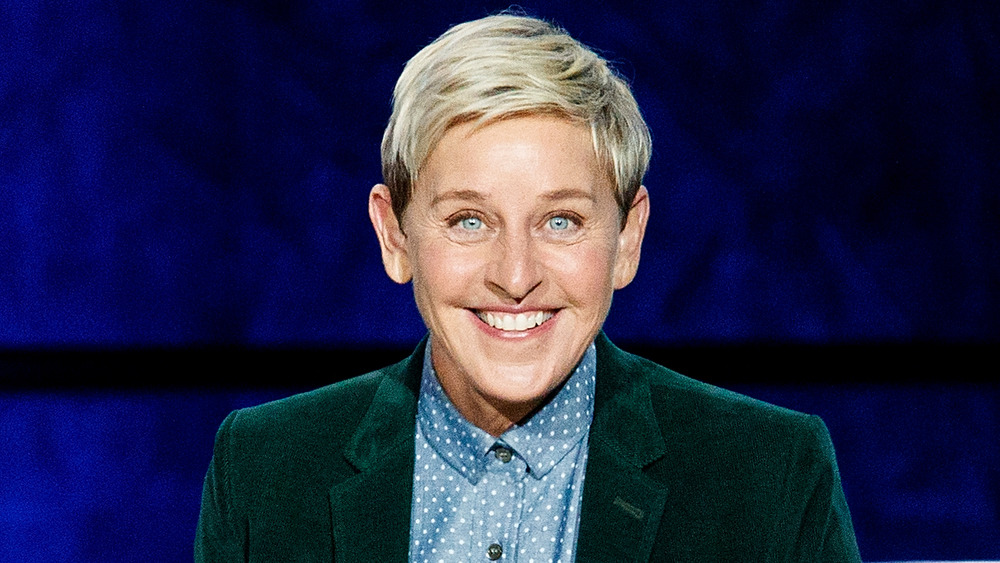 Andrew Chin/Getty Images
When the news broke about Prince Harry and Meghan Markle's engagement in November 2017, Ellen DeGeneres joked, "My family is about to get a little bit bigger. Kate Middleton is my 15th cousin, so that makes Prince Harry's fiancée my other cousin," per The Hollywood Reporter. THR also noted that Meghan claimed DeGeneres convinced her to adopt a dog, which DeGeneres didn't actually remember herself, prompting her to quip, "Obviously she does whatever I tell her to do."
While she didn't remember the dog adoption encouragement, DeGeneres did spend time with the couple in summer 2019, which she shared on her show, according to Town and Country. She told her audience, "Here's a sentence I thought I would never say. I spent the afternoon with Prince Harry and Meghan." She joked, "I just want to say it was an honor for them to meet me." DeGeneres said, "I mean, I can't tell you how sweet they are."
DeGeneres claimed that the duke and duchess are "so amazing," describing them as "the cutest couple" who's "so down-to-earth." She defended them against the constant criticism, saying, "I just, I hate it. I see them get attacked, and it's just not fair. They're just two of the most down-to-earth, compassionate people." She also praised Meghan and Harry for the conservation work they were doing in Botswana for the elephants, in addition to revealing that she got to hold and feed baby Archie.
Ellen DeGeneres has Prince Harry and Meghan Markle's backs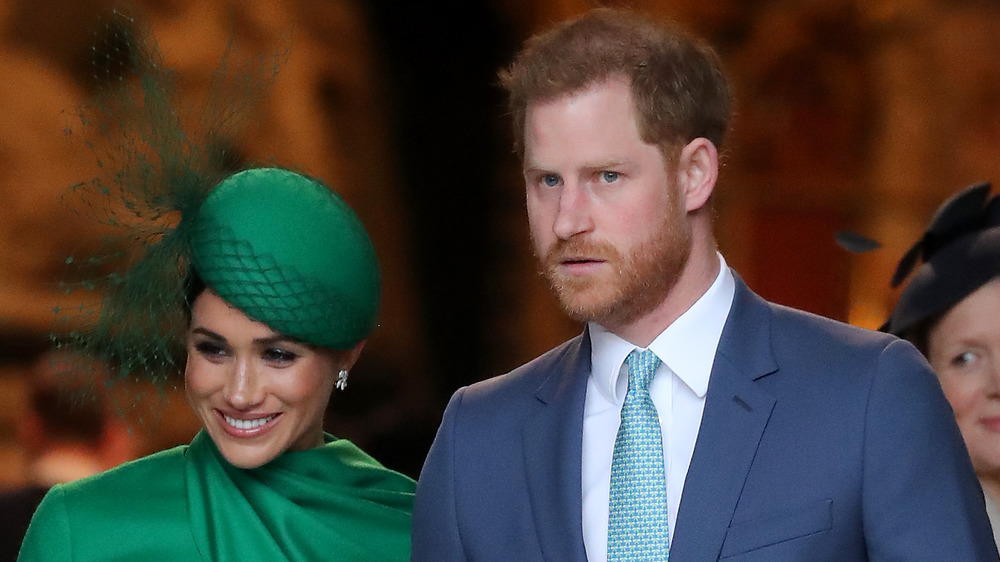 Chris Jackson/Getty Images
At this point, it's unclear if Ellen DeGeneres has a close relationship with Prince Harry and Meghan Markle behind-the-scenes, but she has had no issue backing them up publicly. In summer 2019, people were furious with the royals for traveling via private plane, since they are vocal about taking care of the environment.
In response to all of the backlash, the comedian tweeted, "Portia and I met Prince Harry and Meghan in England to talk about their work on wildlife conservation. They were the most down-to-earth, compassionate people. Imagine being attacked for everything you do, when all you're trying to do is make the world better."
Considering DeGeneres' vocal defense of and support for the pair, it might make sense for them to trust her enough to do a sit-down interview following their Megxit announcement in January 2020. Daily Mail shared paparazzi footage of a cameraperson asking DeGeneres if she would interview Meghan. DeGeneres said, "Sure. I'm excited," which out of context, seems like a confirmation. However, watching the actual video, it seems like the Finding Nemo star might've just been trying to brush off the photographers, hoping to end the questioning. 
Nevertheless, Harper's Bazaar denied that an interview was in the works, with a source telling the outlet, "No interviews with anyone have been arranged." Perhaps, the new neighbors might figure out something in the future, but as of this moment, that might just be wishful thinking.