Inside Prince Harry And Meghan Markle's Relationship With Adele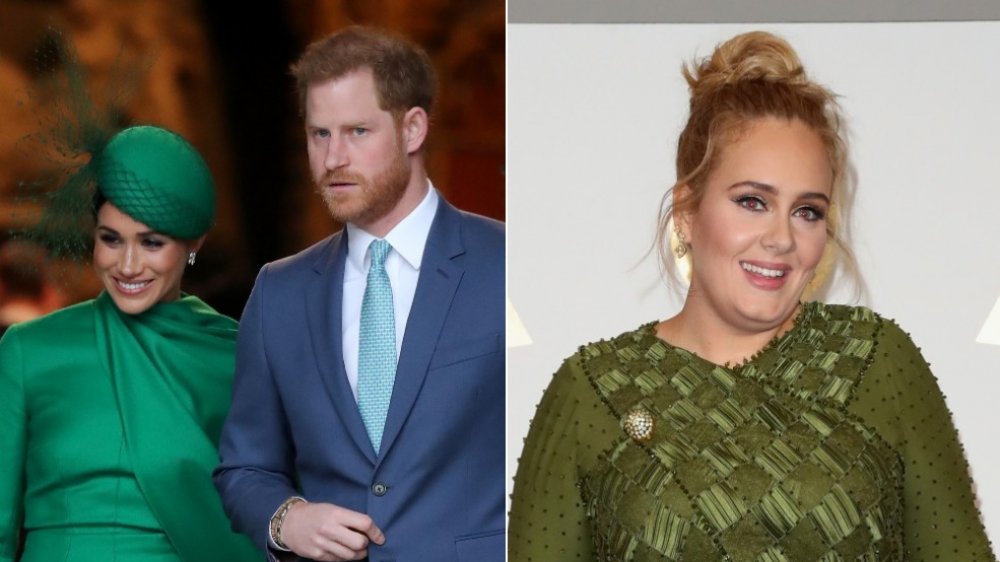 Chris Jackson, Frederick M. Brown/Getty Images
After announcing their exit as senior members of the royal family in March 2020, Prince Harry and Meghan Markle spent some low-key time in Canada with their son Archie — well, as "low-key" as possible, considering how famous all of them are around the world. Then, the family of three decided to relocate to California, Markle's home state, which is where her mother Doria Ragland currently resides.
The couple hasn't moved into a more permanent home yet, which is understandable given California's shelter in place order in response to coronavirus. Not to mention that ditching the royal life involves some major adjustments. Thankfully, they have a great place to stay while they contemplate their decisions. The Duke and Duchess of Sussex are staying at Tyler Perry's home in Beverly Hills. The $18 million mansion is in a gated community and has eight bedrooms and 12 bathrooms. 
While the Perry connection just seems so random, there's another friendship that seemingly popped out of left field. In May 2020, Daily Mail reported Meghan and Prince Harry have become good friends with Adele. Apparently, Perry's home and the Grammy winner's house are just five minutes apart.
Adele supposedly swapped baby advice with the Duke and Duchess of Sussex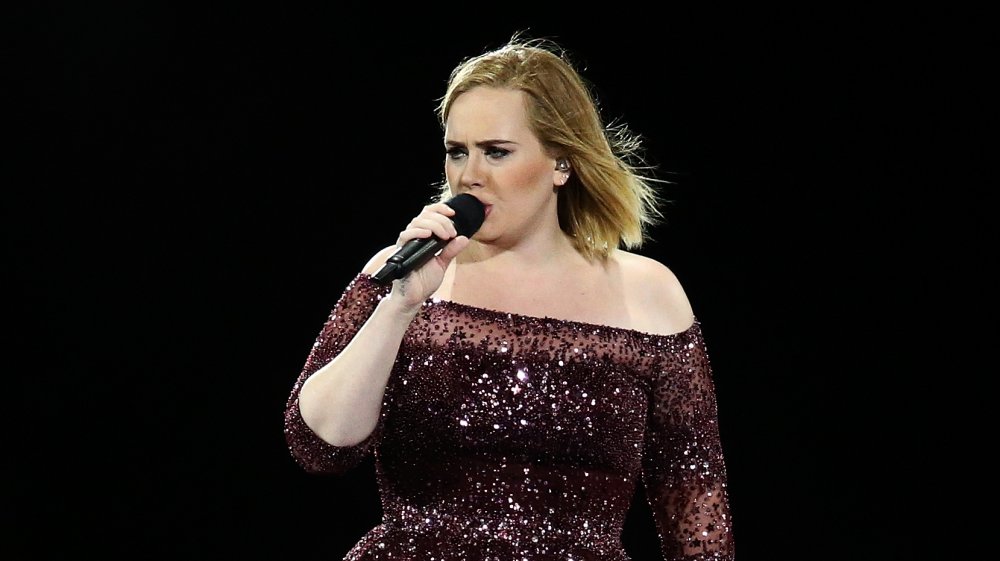 Morne De Klerk/Getty Images
Since Adele lives so close to Tyler Perry's place in Los Angeles, she's reportedly been sharing some friendly parenting advice with her royal new neighbors — a.k.a. the Duke and Duchess of Sussex.
According to the Daily Mail, Meghan Markle and Prince Harry are still adjusting to their new life in LA. And because they haven't fully gotten settled yet, an inside source claimed to the outlet, "Meghan and Harry want to see how they get on in the area first before they commit to buying somewhere." That's where Adele comes into play. 
The award-winning singer has a 7-year-old son named Angelo with now-ex Simon Konecki (the pair split in 2019 after three years of marriage). Per Daily Mail's report, Adele recommended a preschool for Archie, in addition to sharing some "discreet places to take Archie where they won't be bombarded by fans."
Prince Harry and Meghan Markle reportedly met Adele through charity work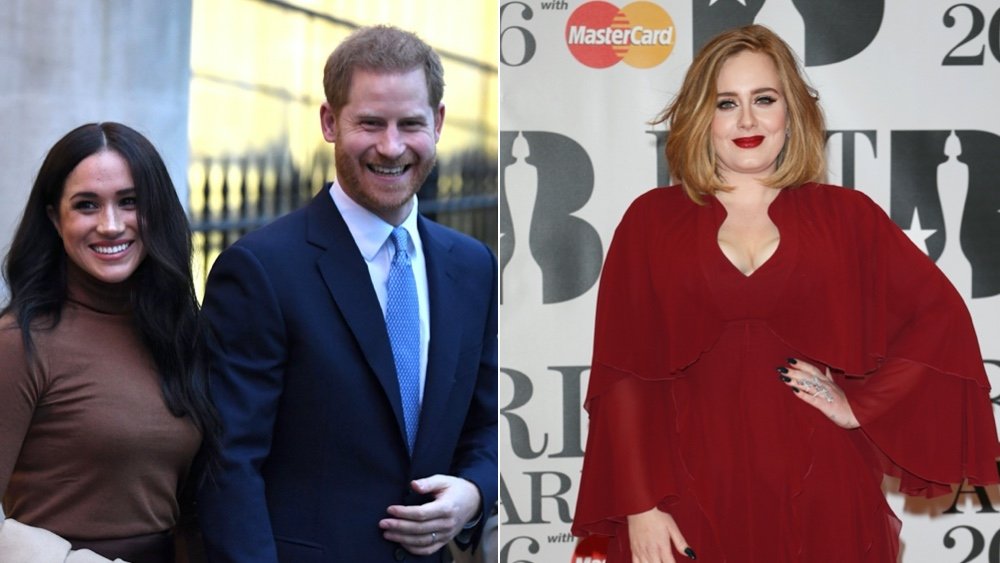 Wpa Pool, Luca V. Teuchmann/Getty Images
While Prince Harry and Meghan Markle striking up a friendship with Adele is pretty surprising, it's not the first time these three were mentioned in a headline together. In December 2019, Harper's Bazaar reported a photo surfaced on social media with the Duke and Duchess of Sussex posing with the "Hello" singer at the Hubb Community Kitchen. However, the photo has since been removed from social media.
The organization supports families affected by the Grenfell Tower fire, which killed 72 people in 2017. Adele has been involved by visiting Hubb Community Kitchen volunteers and Meghan helped put together a cookbook with recipes to raise money for the charity.
Although there is very little concrete evidence of this new friendship between the royals and the "Someone Like You" singer, Adele did mention Prince Harry during a 2011 Glamour UK interview when she was asked about celebrity crushes. She remarked, "I'm after Prince Harry. I know I said I wouldn't go out with a ginger, but it's Prince Harry! I'd be a real duchess then. I'd love a night out with him, he seems like a right laugh."
While it's never been reported that anything ever developed between the two of them romantically, they're supposedly having a great time as neighbors in Beverly Hills. Even if Prince Harry and Adele never said "Hello" in a one-on-one setting, maybe they'll have a playdate with their sons in the future.