The Untold Truth Of Adele And Simon Konecki's Relationship
In April 2019, after three years of marriage, Adele and Simon Konecki revealed that they were getting a divorce via a statement released by the singer's representatives. "Adele and her partner have separated," the statement said (via the Associated Press). "They are committed to raising their son together lovingly. As always they ask for privacy. There will be no further comment." 
Needless to say, the request for privacy hasn't stopped fans from speculating about Adele's relationship or her post-relationship transformation. To be fair, Adele is famously private when it comes to her personal life and doesn't post on social media all that often, so when she does, her legions of fans — and haters — get excited about it. That being said, it's a shame that a simple birthday post on social media turned into a referendum on her body weight and her 2019 divorce from Konecki.
On May 5, 2020, Adele posted a picture of herself at home in a little black dress. She thanked fans for the "birthday love" adding, "I hope you're all staying safe and sane during this crazy time. I'd like to thank all of our first responders and essential workers who are keeping us safe while risking their lives! You are truly our angels." Message aside, fans were quick to notice that Adele had lost weight and looked slimmer than ever. 
However, instead of just letting her be, the comments section was filled with speculation as to why she lost the weight in the first place and if it had anything to do with her breakup. 
Adele and her husband's divorce seemingly came out of nowhere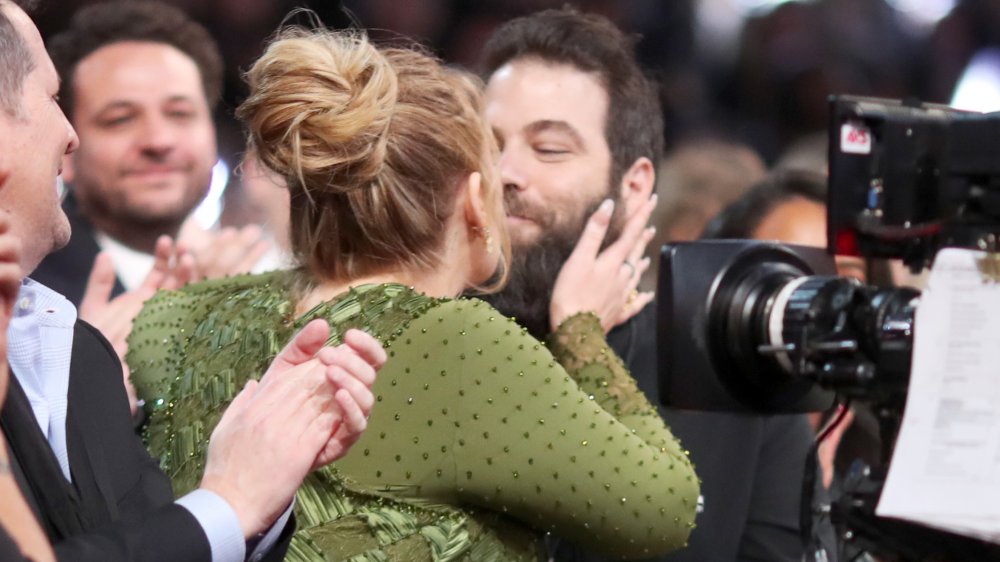 Christopher Polk/Getty Images
It's ironic that people have so many opinions about Adele's divorce considering the fact that most people didn't even know she was married to Simon Konecki until the 2017 Grammys when she referred to him as her husband in one of her acceptance speeches, per People. 
According to US Weekly, the couple "went public with their relationship in January 2012." Just a few months later, Adele and Konecki announced the birth of their son, Angelo. In 2015, the pop singer told 60 Minutes Australia (via E! News): "Being in such an amazing relationship with someone that's so there for me and so loyal and is really part of my core now. That's what made me write about everything I've ever done, because I've got his love," she said. 
The announcement that Adele and Konecki were splitting came in April 2019, which wasn't too long after they publicly confirmed their marriage. While the couple did issue a statement, the lack of direct comment from the star has led to speculation from fans, and not all of it is very nice. In fact, a lot of it is downright mean. 
Why some fans are fixated on Adele's weight post-split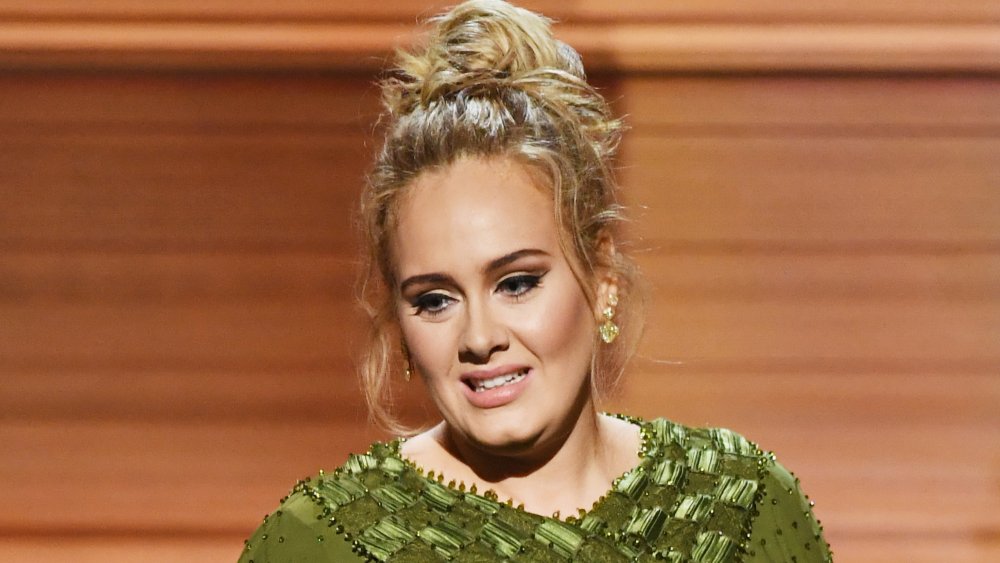 Kevin Winter/Getty Images
People have been obsessing about Adele's appearance since she first came on the scene and now that she's lost weight, the reviews are still mixed. People noted all the way back in October 2019 that Adele was making some changes when she posted a pic from Drake's birthday party with the caption, "I used to cry but now I sweat," possibly referring to fitness. 
On her May 2020 birthday post, tons of people sent their love. Chrissy Teigen, for example, wrote,"I mean are you kidding me." Rita Wilson wrote that the Brit was "looking gorgeous" and many others followed suit. According to Page Six, Lil Nax X commented, "why you won" with a heart-eye emoji, likely alluding to her divorce, which is not the best correlation to make. 
Of course, others had nasty things to say about Adele's apparent weight loss, suggesting that she was "too" thin, looked gaunt, and even suggested that she might be using drugs. On a Fox News article about the birthday picture and her new figure, people even went so far as to say that she wasn't healthy when she was heavier — though weight isn't always an indicator of health at all. Others also lamented for her ex-husband, with one person writing, "Somewhere is the guy that dumped her before she filled her arms with Grammy's and got healthy." 
Both the praise for looking "gorgeous" and the suggestion that she's now too slim makes it seem like people missed the point of Adele's post — to celebrate her birthday and essential Covid-19 workers. Why bring her ex or weight into it at all?