Adele's Boyfriend May Have Just Hinted About Expanding Their Family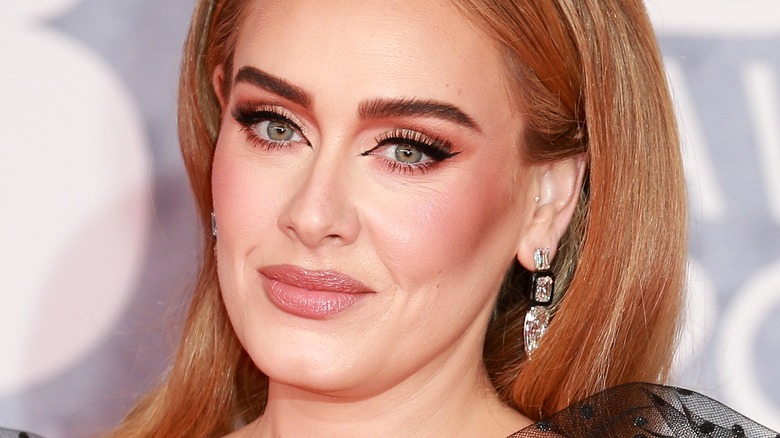 Cubankite/Shutterstock
Adele and sports agent Rich Paul's unexpected romance began just last year and has been a whirlwind ever since. After being spotted together at an NBA Finals Game in July 2021, a source confirmed to People that the pair had been dating for a few months. They were traveling back and forth between Los Angeles and New York to see each other while still prioritizing their own careers. And just a few months after their first public appearance, the duo went Instagram official in September 2021. The "Easy On Me" singer began opening up about her romance to Rolling Stone and seemed to be happier than ever. However, after Adele had to cancel her Las Vegas residency, disappointing thousands of fans, Page Six revealed that her tumultuous relationship with Paul contributed to her decision.
"She and Rich had been fighting, and their relationship was volatile before she canceled her dates," the source told Page Six. "Adele's been crying and couldn't get through a single full rehearsal for the past month. Just constantly on the phone with Rich ... loudly shouting and sobbing."
It was unclear if the couple was going to be able to reconcile and move forward at the time. However, their romance withstood the test of time. In May, Adele posted a series of photos with Paul on Instagram with the caption "time flies" to celebrate their one-year anniversary. Now, Adele's boyfriend seems to be ready to take a major step in their relationship.
Rich Paul is a family man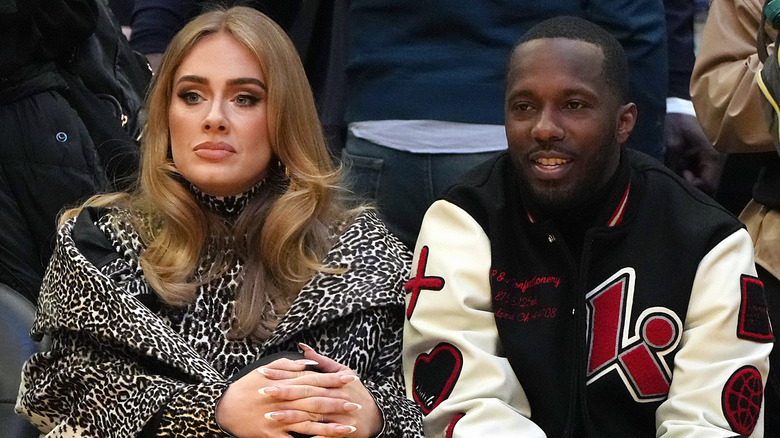 Kevin Mazur/Getty Images
Adele and Rich Paul have been prioritizing their relationship over the past year and things only continue to get more serious between the two as time goes on. In a recent interview with E! News, Paul seemed open to having more children in the future. He is the father of three children while Adele is the mother of one son. According to Daily Mail, the couple had already met each other's children in September 2021. Now, it appears that the couple is not closing the door on starting a family together.
"As a young dad, growing a business, it was pretty tough," Paul told E! News. "But now looking as an older dad, if I was to have more kids, I'm looking forward to being a different dad ... I'm really looking forward to being an older dad."
It's unclear if Rich Paul and Adele are engaged as the singer was spotted with a big diamond ring on her ring finger earlier this year, but has yet to confirm or deny the rumors. During an interview with Graham Norton in February, Norton asked Adele if she was married (via Today). The singer insisted she wouldn't tell anyone if she was or was not engaged, but did show off the pear-shaped ring during the interview. While their engagement status remains unclear, it seems as though anything could be on the horizon for this famous couple.