Adele's Stunning Ring Is Sparking Engagement Speculation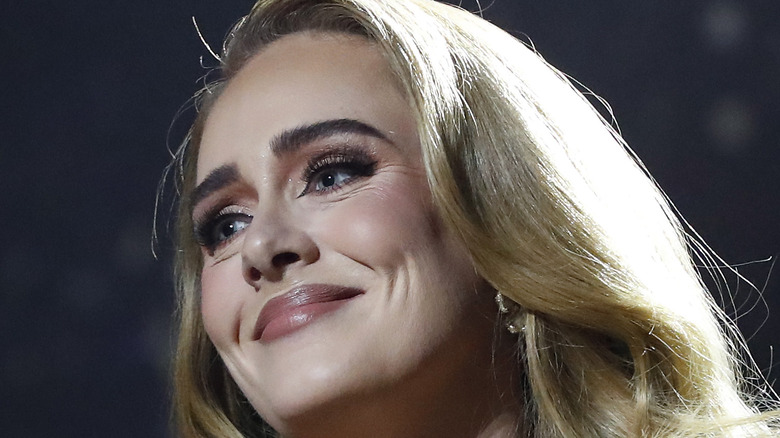 Jmenternational/Getty Images
Adele may be taking the next step with boyfriend, sports agent Rich Paul. While she's the first to admit that her divorce with Simon Konecki took a toll on her (she did write an entire album about it, after all), the "Easy on Me" singer still believes in marriage and even encourages people to do it.
"Oh, yes. You should get married. Yes. I think, I think it is a really incredible thing, marriage," Adele told John Mayer in a Sirius FM interview in November 2021. "I know that some people probably think that I wouldn't think that, you know, like I gave up on it. ... I can't really say why, but I'm definitely open to marriage again," she continued, adding that marriage gave her a feeling she can't find somewhere else. "I definitely am — the feeling I had, in being married, was the safest feeling I've ever had in my life. Sadly, it didn't work out."
She even went on to say that she "misses" being married, and now, fans have reason to believe that she's about to tie the knot once again, and it's all thanks to the massive diamond ring she sported at the Brit Awards.
Fans think that Adele may be engaged to Rich Paul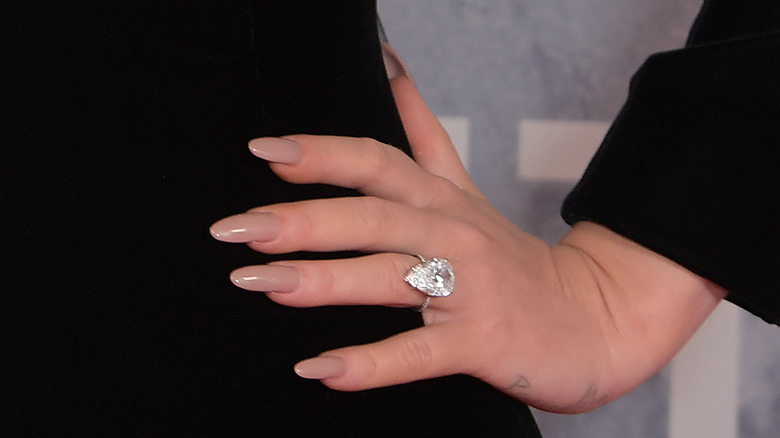 David M. Benett/Getty Images
While Adele brought home big awards from the Brits, including the Artist of the Year award, the trophies are not what fans fixated on. Instead, they zeroed in on the giant rock Adele was wearing on her left ring finger. People notes that it's part of a Lorraine Schwartz collection, but many can't help but wonder if it was Rich Paul who slipped it on her finger.
"Ermm... Did Adele just casually let the world know she's engaged to Rich Paul by wearing this WHOPPER teardrop diamond ring at the #Brits!??" one fan wrote on Twitter. "We should find out if @Adele is engaged. I know you all saw that massive Pear shaped diamond on her ring finger. #findout," questioned another. One fan took a jab at the media for insinuating that she's having problems with Paul, only for her to subtly reveal that they're tying the knot. "The media really tried to say there was trouble in paradise, and now miss Adele pops out engaged to be married IKTRRR," they tweeted.
Adele has yet to address the rumors, but if they are indeed engaged, it won't be surprising. Sources close to the couple said that the two are happy and very much in love, and may very well be each other's end game. "They're very committed at this point and it's hard to imagine they won't be together for an extremely long time," an insider told Us Weekly in October 2021. "She really feels like she hit the jackpot."