Adele Proves Her Relationship With Rich Paul Is Stronger Than Ever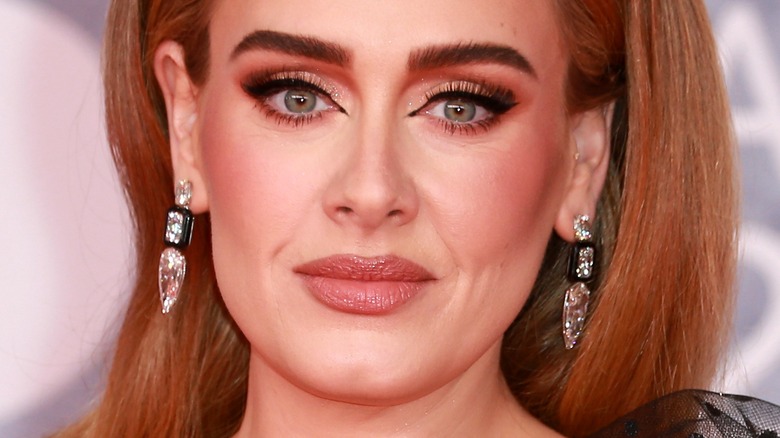 Cubankite/Shutterstock
Adele and Rich Paul's relationship has gotten increasingly serious since the pair went public in the summer of 2021. After making it Instagram official, as well, in September 2021, Adele spoke candidly about her beau in a Vogue interview. Just before her dad's death in May 2021, "Rich just incredibly arrived," Adele told the mag. The singer, gushing that Paul was "f***ing funny" and "so smart," emphasized that their relationship works because they both know what they want. "I'm a 33-year-old divorced mother of a son, who's actually in charge. The last thing I need is someone who doesn't know where they're at," Adele said at the time.
Despite breakup rumors circulating around her and the sports agent earlier this year, Adele seemingly squashed them in a February Instagram post. Announcing her appearances at the BRIT Awards and "The Graham Norton Show" in the caption, Adele pointedly added, "Oh, and Rich sends his love." With engagement rumors sprouting up soon after, it seems Adele and Paul aren't headed toward Splitsville anytime soon. Nothing made that more abundantly clear than Adele's latest Instagram share.
Have Adele and Rich Paul moved in together?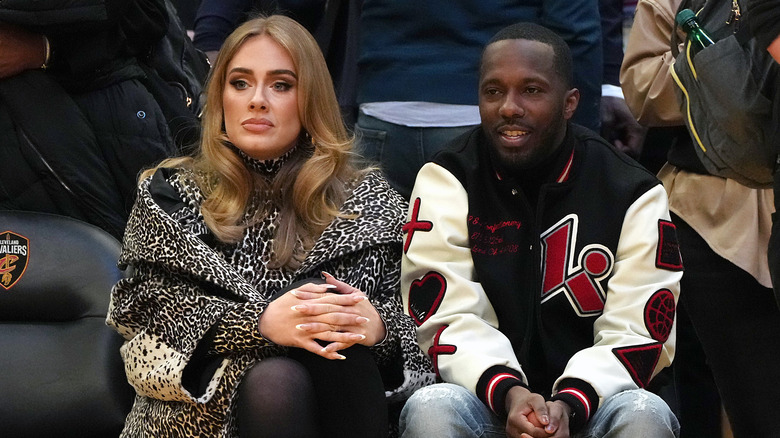 Kevin Mazur/Getty Images
In a moving Instagram post from May 11, Adele celebrated a year of her and Rich Paul's romance. Writing "time flies" in the caption, the singer began the photo carousel with a snap of her and Paul standing in front of a spacious house, with Paul brandishing a set of keys. (Is this Adele's way of telling us they are now cohabitating?) Other adorable images featured them exchanging laughs from opposite sides of a McDonald's counter, watching a softball game, and smooching in a hotel room. The "Easy on Me" singer also tacked on a photo of a fortune cookie affirmation she received, which read: "You have found good company — enjoy." 
The singer's followers were joyous over her wholesome display of love and appreciation toward Paul. "'Never mind, I found someone like you.' That's what she said!" an Adele fan account quipped in the comments. "OH MY GOD YOU BOTH LOOK SO HAPPY," enthused another fan. A few others simultaneously wished the singer well, while wondering about the fate of her postponed Las Vegas residency. (It looks like the singer's eyeing a new venue for her postponed show.) It seems like 2022 is still coming up Adele!