Is Adele Close To Finally Figuring Out Her Las Vegas Residency?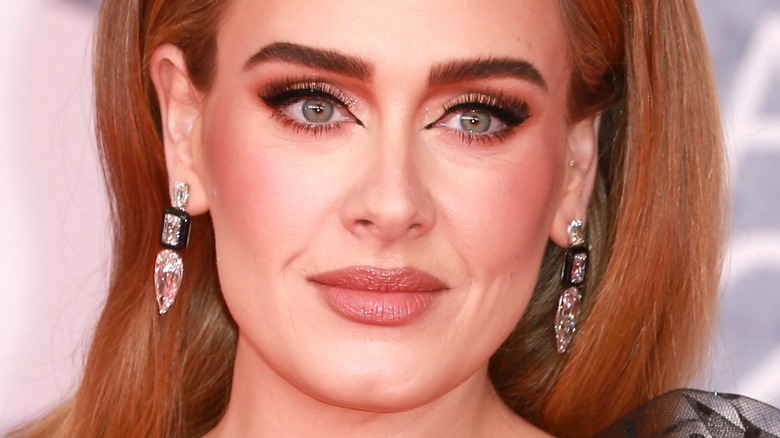 Cubankite/Shutterstock
Adele's road to Las Vegas has been marred with obstacles. The "Easy on Me" singer was supposed to begin a coveted residency at Caesars Palace back in January 2021. However, just hours before the first show, she inexplicably pulled the plug on the whole thing, per the Daily Mail.
The problem was that thousands of fans had already spent thousands of dollars to see her. "Listen — I'm so sorry, but my show ain't ready," Adele said through tears in a January 20 Instagram video. She explained that many of her employees had COVID and that the ongoing pandemic had caused "delivery delays." "We've run out of time," she said. "I'm so upset, and I'm really embarrassed, and I'm so sorry to everyone that's traveled again." Adele concluded the apology by promising to reschedule everything as soon as possible and bring her fans the quality show they'd been expecting.
It may have taken some time, but it looks like Adele is about to make good on her promise. Rumor has it she is on the cusp of finalizing another deal in Vegas and might have turned the whole mess into a financial windfall for herself along the way.
Adele is making the best of a bad situation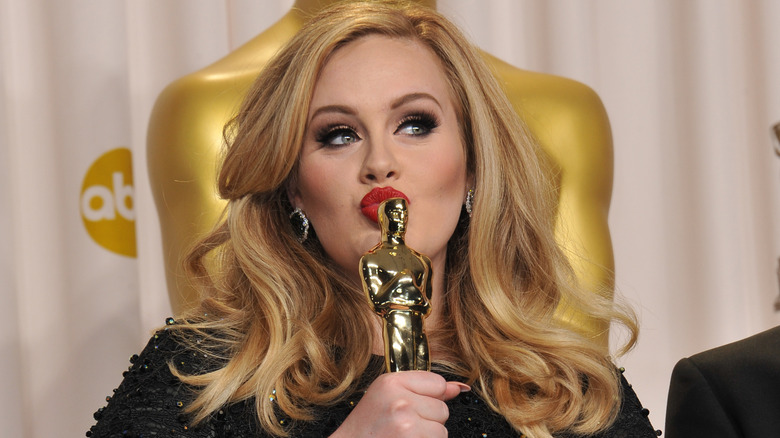 Featureflash Photo Agency/Shutterstock
Adele may be on the cusp of beginning her long-awaited Las Vegas residency — if everything goes according to plan. The original residency, which was supposed to start in January 2022, was set to take place at The Colosseum at Caesars Palace. Instead, Adele may have brokered a new deal with Planet Hollywood to perform the upcoming residency at Zappos theater.
Though Adele blamed the cancellation on COVID-19 issues, there have been persistent rumors that creative differences between herself and her staff had a lot to do with it, per TMZ. The root of the issues reportedly came down to an ongoing conflict between Adele and her longtime creative collaborator, Esmeralda 'Es' Devlin, per The Telegraph. A source told the outlet that the breakdown of the relationship was even caught on camera. "There was a documentary crew following the build-up in Vegas," they noted. "Footage of the Es blow-up and the total implode of the production exists." By April, Adele announced that she had fired Devilin and hired a whole new creative team to ensure that the residency would kick off as soon as possible.
In addition to having more creative control over at Zappos, Adele will also reportedly be turning a much heftier profit. Zappos seats nearly twice as many people as the Colosseum, which means more ticket sales. According to sources who spoke to TMZ, Adele has also arranged a more profitable deal for herself at Zappos, ensuring she gets a larger cut of ticket sales. Talk about turning lemons into lemonade!