Portia De Rossi Breaks Her Silence On Her Wife Ellen DeGeneres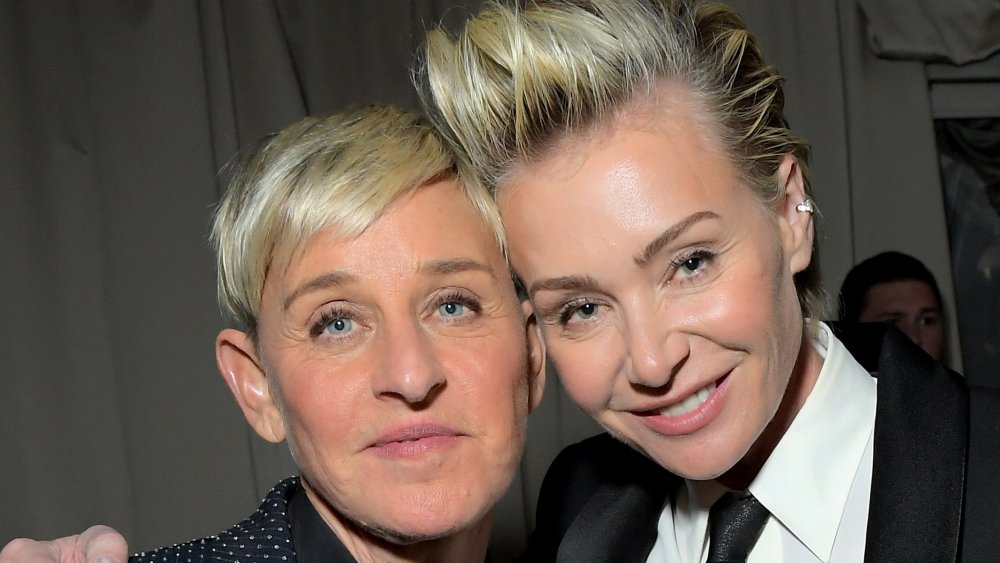 Charley Gallay/Getty Images
While 2020 hasn't been easy on anyone, it's been especially tough on the reputation of Ellen DeGeneres. The award-winning comedian has come under serious fire for allegedly mistreating the crew of The Ellen DeGeneres Show during the coronavirus pandemic. According to Variety, members of the core stage crew, which consists of around 30 employees, are "outraged over their treatment from top producers," claiming they were kept in the dark on their pay, hours, and "inquiries about their mental and physical health" for weeks. This, as BuzzFeed detailed a toxic culture at the show.
Other peers and insiders are coming out of the woodwork to gripe too, suggesting that Ellen's signature signoff, "be kind," may not ring true off-camera. "Ellen is the one person that I've been assigned to — and I've been assigned to quite a few celebrities — that has never taken the time to say hi to me," DeGeneres' former bodyguard told Fox News, calling her "cold" and "demeaning." Comedian Kevin T. Porter called DeGeneres "notoriously one of the meanest people alive" in a tweet that attracted tens of thousands of likes. 
On July 30, 2020, DeGeneres issued an apology to the staff, and the show is undergoing an internal investigation by WarnerMedia, per People. In the midst of the controversy, DeGeneres does have someone important in her corner — wife Portia de Rossi. The actress, who wed DeGeneres in 2008, took to Instagram to break her silence on the mistreatment allegations directed at her spouse. 
Portia de Rossi is standing by Ellen DeGeneres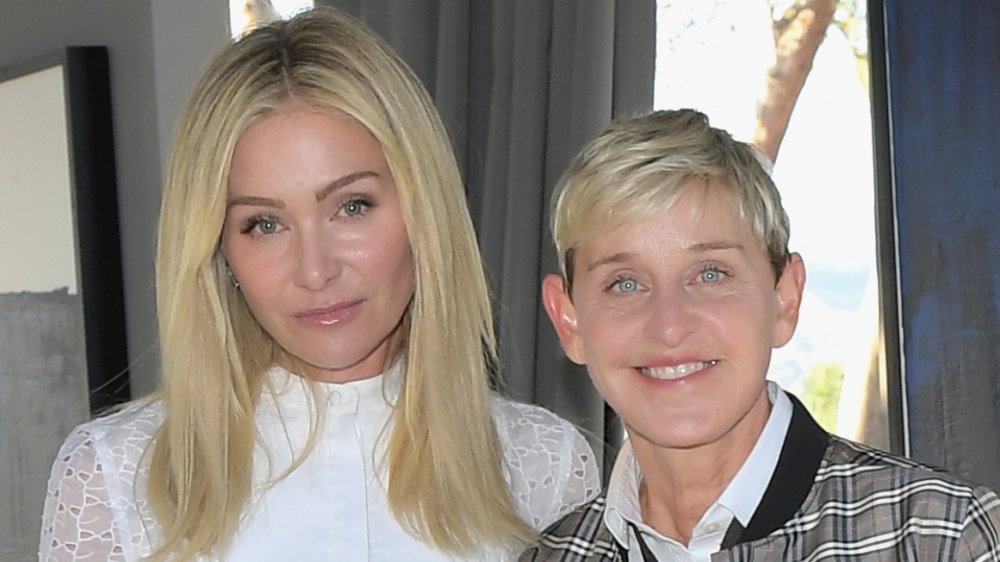 Charley Gallay/Getty Images
What did Ellen DeGeneres' wife, actress Portia de Rossi, have to say about the embattled comedian? The Arrested Development star spoke out on the workplace accusations for the first time on Aug. 3, 2020, posting a photo to Instagram that read "I stand by Ellen" in the show's signature colors. 
"To all our fans....we see you. Thank you for your support," de Rossi captioned her post. She added the hashtags #stopbotattacks, #IStandWithEllenDeGeneres, #IStandByEllen, #IstandByEllenDeGeneres ‬and #bekindtooneanother — the phrase DeGeneres uses to close out her show every day. People reported that it wasn't quite clear what de Rossi meant by #botattacks, but it is clear that Ellen's one and only is coming to her defense.
Portia de Rossi and Ellen wed in an intimate ceremony in August 2008. The celebs announced that they were tying the knot immediately after California's Supreme Court struck down Proposition 8, a law banning same-sex marriage, per Glamour.
In December 2018, DeGeneres told The New York Times that her wife was endlessly supportive of her and that she stopped reading the tabloids because they were rarely accurate. "I hear Portia and I are divorcing every other week or having a baby or whatever," DeGeneres said. Portia weighed in too, asserting that her spouse is "just a bit more complicated than she appears on the show. There's more range of emotion."
You can say that again, and here's what Ellen had to say in her lengthy memo addressing the allegations against her.
Ellen promised to 'learn' and 'grow'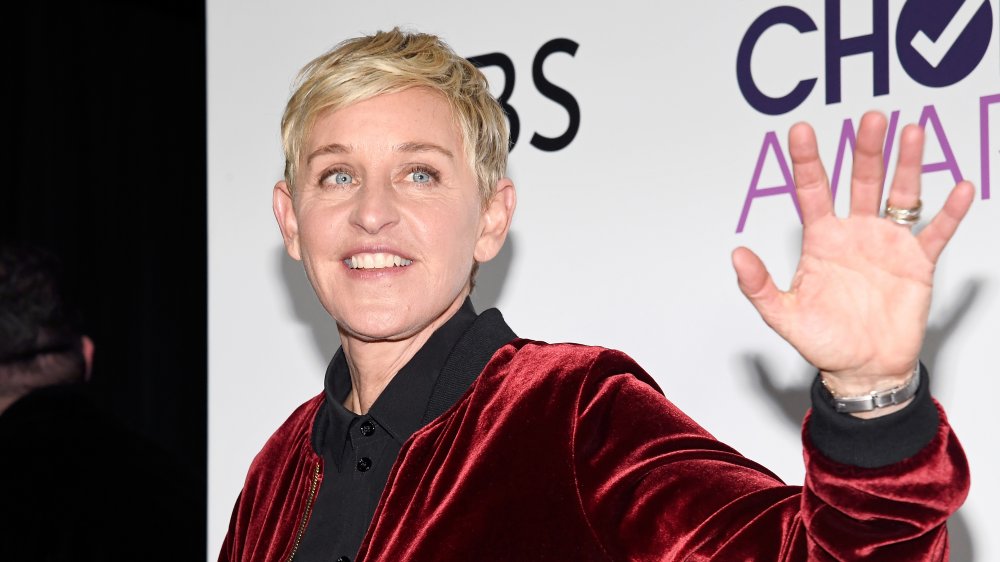 Kevork Djansezian/Getty Images
As the bad press directed against her continued to mount, talk show host Ellen DeGeneres eventually broke her silence. In a lengthy memo, per People, DeGeneres addressed the backlash she's received over the alleged mistreatment of her employees. According to Variety, members of her staff — from lighting to camera operators to grips — were left in the dark about if and how much they would be paid for weeks. Sources claimed that when production executives finally did resurface, the crew was told to brace for a 60% reduction in pay. There have also been anonymous accusations about racism, intimidation, unjust termination, and an overall environment of toxicity in the workplace from the top down — accusations underscored by a damning piece published by BuzzFeed in July 2020.
"My name is on the show and everything we do and I take responsibility for that," DeGeneres wrote in the memo she issued to her employees on July 30, 2020, per The Hollywood Reporter. "As we've grown exponentially, I've not been able to stay on top of everything and relied on others to do their jobs as they knew I'd want them done. Clearly some didn't," she wrote. "That will now change and I'm committed to ensuring this does not happen again."
It's become clear as DeGenerous transitioned to filming remotely, some members of the team were left in the dust. "I'm glad the issues at our show were brought to my attention," she said in her statement. "I promise to do my part in continuing to push myself and everyone around me to learn and grow."