How Carole Baskin Really Feels About Kate McKinnon Portraying Her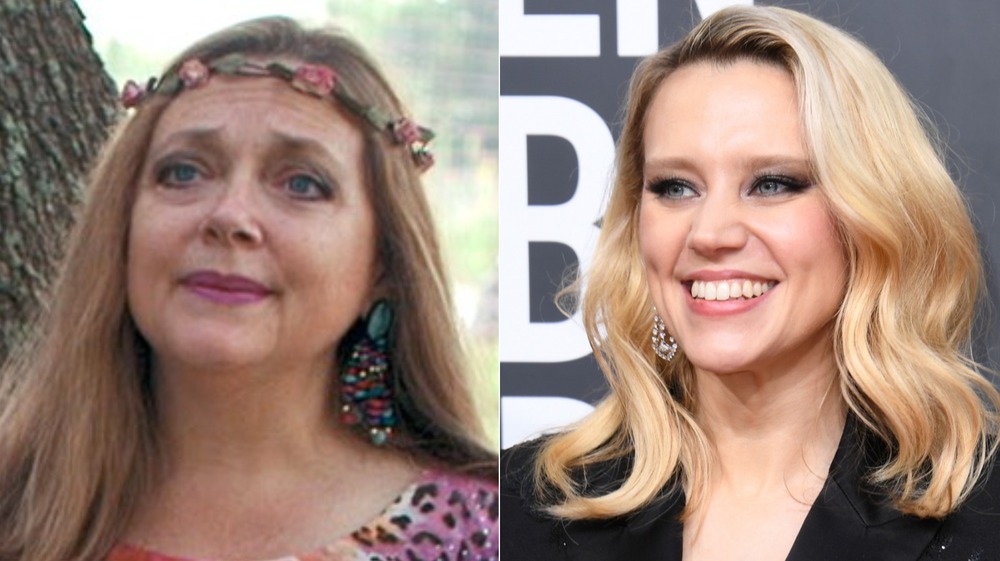 Netflix, Frazer Harrison/Getty Images
Everyone's favorite quarantine pastime is on its way to becoming a limited series. Netflix's highly talked about docuseries Tiger King is getting the Hollywood treatment with the help of Saturday Night Live cast member Kate McKinnon. Tiger King, which followed Joe Exotic and his cat fight with nemesis Carole Baskin of Big Cat Rescue, caught audiences just in time for national shutdowns amid the coronavirus pandemic. Netflix viewers got invested in the big cat drama between the two characters, even coming up with their own theories about the disappearance of Baskin's former husband, Don Lewis.
Little did fans know, McKinnon was already in on the story, following the rivalry between Exotic and Baskin and all the secret rumors revealed in the process. In November 2019, Deadline reported that the comedian was set to star as Baskin in a series based on the Wondery podcast, Joe Exotic. The podcast, which came out prior to the Netflix series, follows a similar storyline of Exotic's breeding and selling big cats and Baskin's disapproval, per Deadline.
So, how does Baskin really feel about McKinnon portraying her in the upcoming series? Well, she's a little confused.
Carole Baskin claims Kate McKinnon hasn't reached out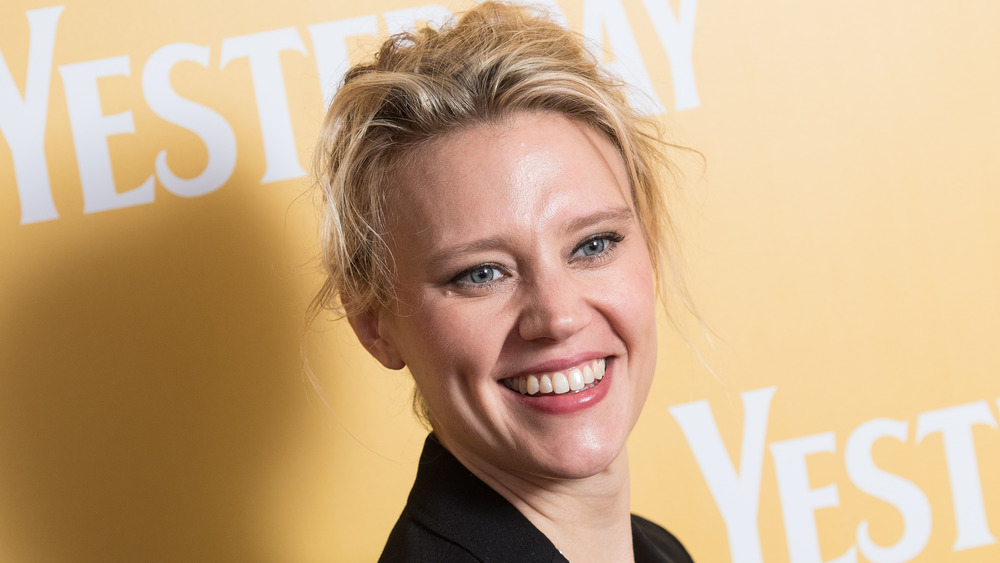 Jeff Spicer/Getty Images
After the release of Netflix's Tiger King, Carole Baskin spoke to the Tampa Bay Times about how she really felt about the reaction to the documentary. Spoiler alert: She definitely wasn't happy. "I just feel so angry that people have totally missed the point," the Big Cat Rescue owner said after the alleged murder mystery of her husband Don Lewis became a central point of the documentary. "And the point is these cubs are being abused and exploited and the public is enabling that."
Although Baskin did agree to shoot the docuseries, she didn't sign up for the surrounding rumors and public conversation around her own life — or an additional series. With Kate McKinnon set to play Baskin in a limited series, Baskin sat down with E! News to share exactly how she feels about the SNL comedian playing her. "She hasn't been in touch," Baskin said about McKinnon. 
She continued, "She's a lot younger and a lot prettier than I am, so I don't know what the reasoning was in choosing her. But she's such a great person at impersonating caricatures and I have been kind of a caricature, so I should be pretty easy for her to imitate." Easy, indeed, as McKinnon is known for impressions of Hilary Clinton and Ellen DeGeneres. 
As of this writing, the release date of McKinnon's Tiger King-adjacent project is unknown. However, per, Oprah Magazine, the series is set to air on NBC, USA and Peacock.