Details We Know About Tanya Roberts' Condition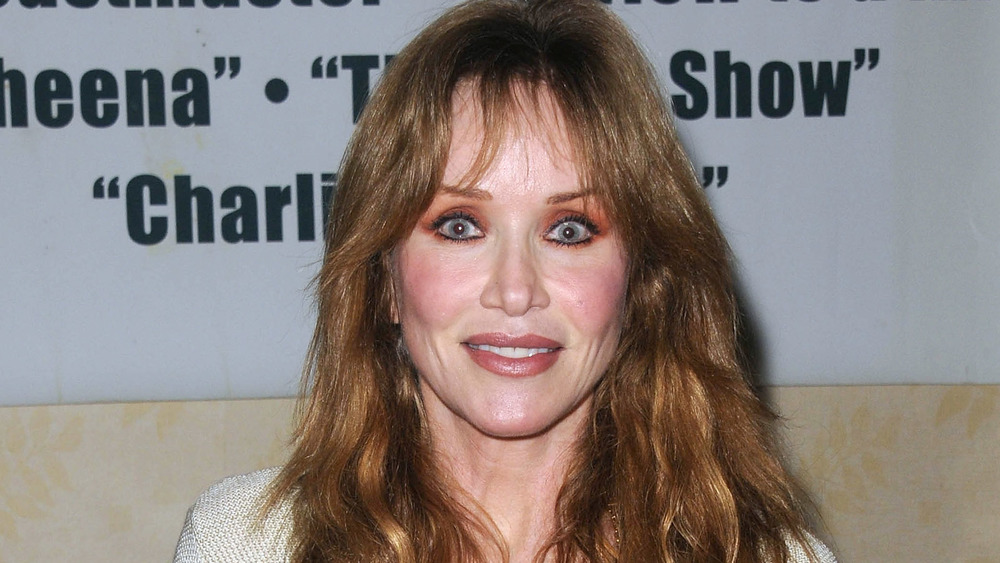 Albert L. Ortega/Getty Images
On Jan. 4, 2020, many news outlets, including CNN, reported that actor Tanya Roberts had tragically passed away at age 65 on Jan. 3 after collapsing on Christmas eve morning at her home. CNN's report cited Roberts' publicist and friend, Mike Pingel, as the information's source. "I'm devastated, I've been friends with Tanya for over 20 years," Pingel said in a statement to the outlet. "She was full of energy and we always had a wild time together. She was truly an Angel and I will miss her so much."
That same day, TMZ reported that the star is still alive and is receiving treatment at Los Angeles' Cedars-Sinai Medical Center. Pingel explained to the outlet that he received a phone call from the hospital Monday morning confirming that Roberts was not dead. Pingel noted that he received the incorrect news of Roberts' death from her boyfriend, Lance O'Brien.
For those who are a bit confused about what's going on, keep reading for some clarity.
Tanya Roberts' partner received a shocking phone call
In a miraculous turn of events, Tanya Roberts' boyfriend, Lance O'Brien (pictured above), was in the middle of an interview with Inside Edition when he received a call from the hospital confirming that the actor had not died as he previously had thought. An emotional and shocked O'Brien said, "The hospital is telling me she is alive. They are calling me from the ICU team."
Now here's where things get a bit murky. TMZ talked with O'Brien about the situation, with the outlet reporting that "he went to the hospital Sunday after getting a call from doctors saying Tanya was fading fast, and it was going to end in her death." During the visit, Roberts closed her eyes after opening them for a moment, and O'Brien told TMZ that she appeared to have "faded." O'Brien confirmed to the outlet that he immediately left the hospital and did not talk to any employees as he was heartbroken, believing he had just witnessed his partner's death. Mike Pingel, Roberts' publicist, told TMZ that O'Brien was genuinely under the impression that he saw the star die.
Following the news that Roberts is not dead, Pingel told the Associated Press that his client is still hospitalized and remains in "poor condition."