Why Ariana DeBose And Jo Ellen Pellman Have Great Chemistry In The Prom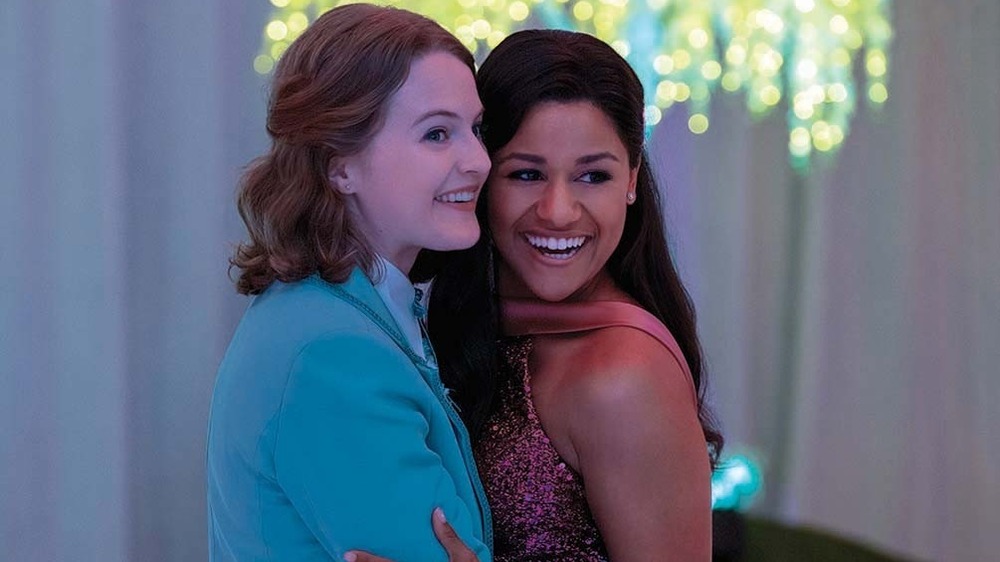 Melinda Sue Gordon/Netflix
Netflix has had a busy few months, and the streaming platform shows no signs of slowing down anytime soon. Ahead of the holidays, viewers were treated to an early gift: Netflix's original movie The Prom, an ideal option for anyone looking for a pop culture pick-me-up. Originally written as a Broadway musical that racked up seven Tony nominations, including nods for Best Musical and Best Direction, this feel-good film tells the story of a gay teenager fighting for equal rights in her small Indiana hometown.
Per the title, the prom features heavily. In fact, all high school senior Emma Nolan (played by Jo Ellen Pellman) wants to do is take her girlfriend Alyssa Greene (Ariana DeBose) to the prom. Luckily, a crew of Broadway stars (brought to life by James Corden, Nicole Kidman and Meryl Streep) aids her in her quest to defy societal norms. The whole thing is a hilarious romp with a timely message about acceptance and learning to listen to one another, but it's made even more poignant by the fact that the actors share a special bond. Gushing about her real-life friendship with Pellman, DeBose told PopSugar that "you end up falling in love with Alyssa and Emma because we [Pellman and I] loved each other, and I think that's really cool." But what was it that made the actors instantly click with one another on-set?
For Ariana DeBose and Jo Ellen Pellman, life imitates art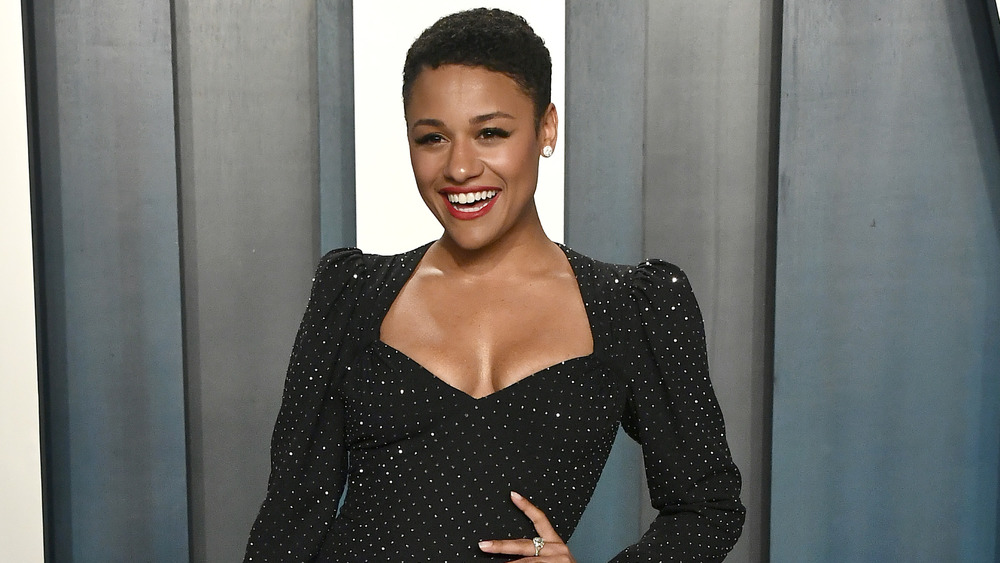 Frazer Harrison/Getty Images
Because co-stars spend a lot of time together on set, they often become close during filming. Such was the case for Ariana DeBose and Jo Ellen Pellman, who play gay high school sweethearts in Netflix's The Prom. Speaking to PopSugar about her co-star, DeBose explained that the pair enjoyed vegan food together and discussed how best to infuse their performances with their real-life experiences — something which was especially important to them as queer women.
Opening up about how life imitates art, DeBose got candid with Collider about how her life story is essential to the role she plays. "I think ultimately, I don't know that someone could have played this role on screen without having these very specific experiences or understanding that life experience," the actress shared. "I do applaud Ryan for making the choice to hire young women who identify somewhere on the rainbow spectrum, because if you don't walk that walk, you cannot talk the talk." 
To hear DeBose tell it, the fact she and Pellman both identify as queer "made the work more deep and vulnerable, and you can see it on screen" (via PopSugar). It's great to see such representation in mainstream media, and viewers of all ages and genders are likely to enjoy this delightful musical — just head on over to Netflix to watch (and maybe even dance) along!