The Truth About Timothee Chalamet's Rapper Alter Ego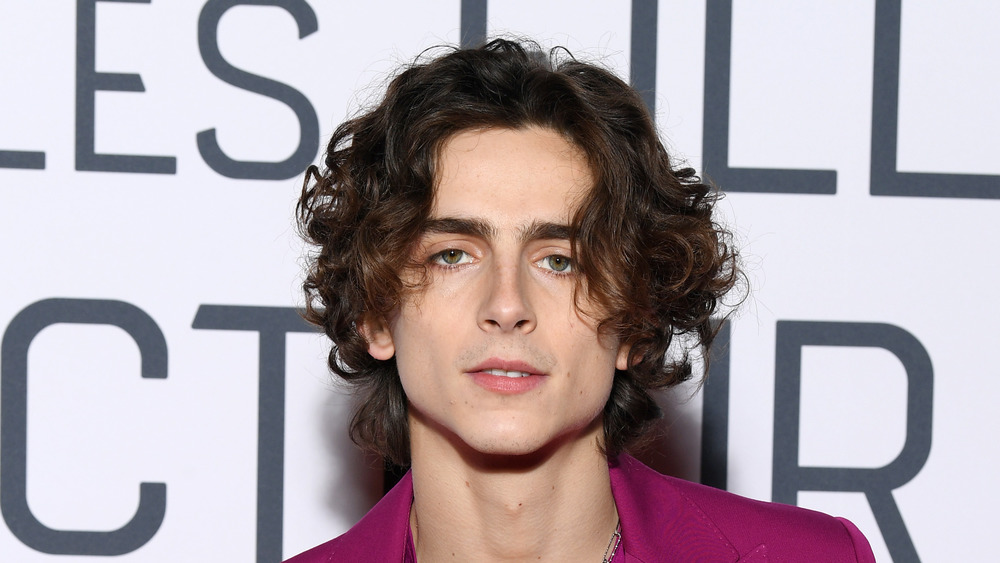 Pascal Le Segretain/Getty Images
Let it be known: Timothée Chalamet is a barb. For those not in the know, "barbz" is the name given to Nicki Minaj fans, not dissimilar from Beyoncé's BeyHive or Lady Gaga's Little Monsters. The term comes from "Barbie," the doll which also serves as one of Minaj's many alter egos.
It shouldn't come as a huge surprise that Chalamet is a fan of the Queens-born rapper, as the Millennial-Gen Z cusp actor began high school right as Minaj came to dominate the space between pop and rap. Chalamet was such a fan, apparently, that he performed Minaj's Eminem-assisted "Roman's Revenge" during a talent show at some point in high school.
timothée chalamet imitating nicki minaj is the most wonderful thing there is and I can prove it!!@RealChalamet pic.twitter.com/OWlB3q6mwN

— emerson (@sgchalamet) August 2, 2018
The performance features the future star wearing a pink wig, a signature Minaj look, in addition to some light choreography. While it's unclear exactly when the performance took place, the video seems to have first appeared on Twitter in 2018, and has circulated a few times since.
But while this performance may be Chalamet's most famous stint as a rapper, he is actually pretty fond of the musical style, even having a rapper alter ego in high school that would make Nicki Minaj (aka Nicki Lewinsky, Nicki the Ninja, Nicki the Boss, Nicki the Harajuku Barbie, etc.) herself proud. Read on to find out all the details.
Timothée Chalamet rapped his love for high school stats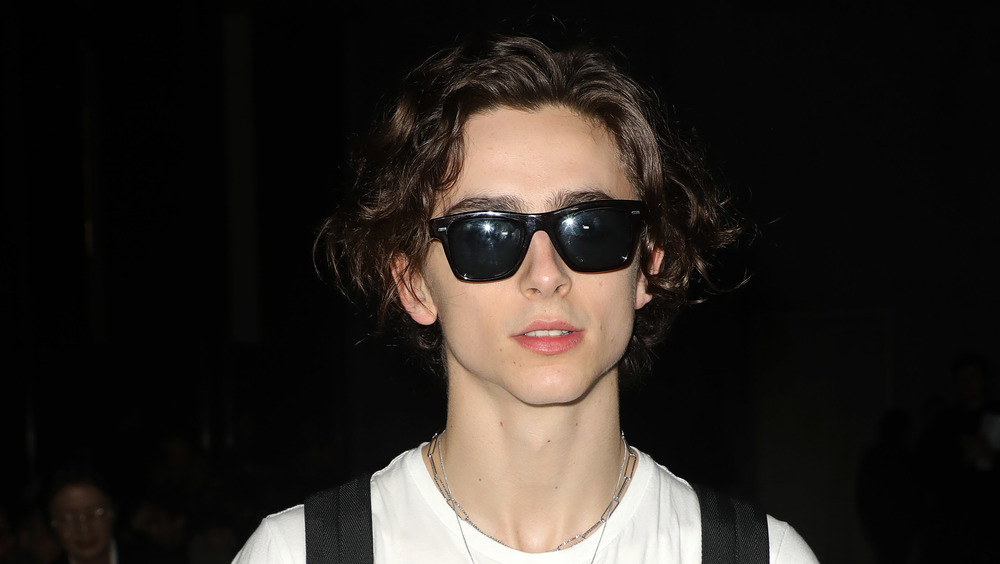 Pierre Suu/Getty Images
In an appearance on The Graham Norton Show in 2019, Timothée Chalamet gave all the details about his short-lived high school rap career, revealing that he used the alter egos "Timmy Tim" or, even better, "Little Timmy Tim."
Chalamet explained on the show that while in high school, he wrote and performed a rap song for his high school statistics class, which he called "horrible, bad, bad level, worst level," though he did clarify that he had the alter-ego before he wrote the song for the statistics class. The young actor even filmed a video of him performing the song, which features him standing in front of a green screen and pointing around. "I was gonna photoshop my teacher's face in," Chalamet revealed. "But I got too lazy." Chalamet also added that he got a D on the project which, despite the Oscar nominations that would come his way in a few short years, must still sting a little bit.
There's at least one other video of Chalamet performing as Little Timmy Tim in what appears to be an actual club in Brooklyn, which definitely represents a step up from a high school auditorium green screen. It's unclear which performance came first, but we're still a bit partial to Chalamet's Nicki Minaj tribute. Check out the full math rap below.