What You Should Know About 90 Day Journey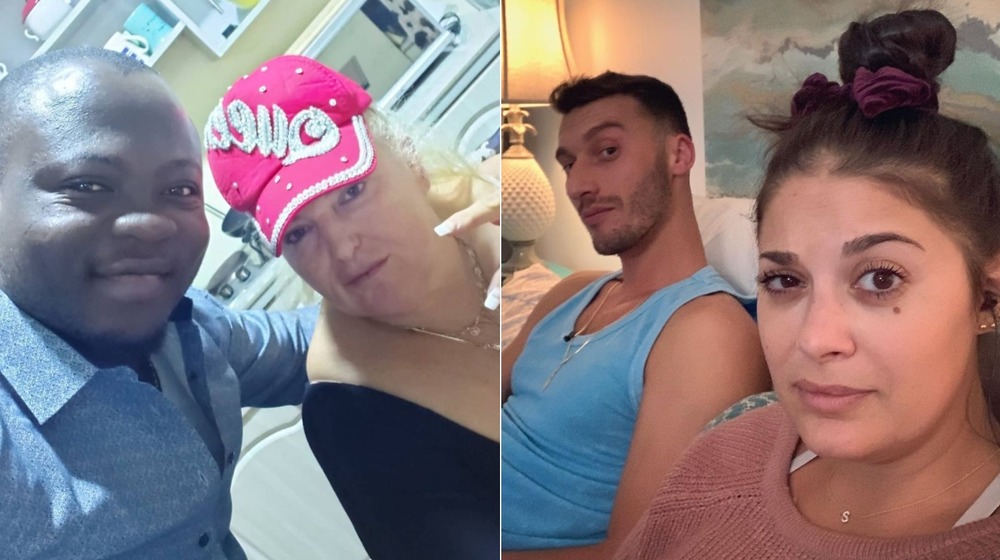 Instagram/Loren Brovarnik/Angela and Michael
If there is one 90 Day Fiancé couple who has your heart, you're going to love the Discovery+ app and its new mini-series, 90 Day Journey. The app, which dropped on Jan. 4, 2021, is complete with every 90 Day episode (yes, even the spinoffs) and four new exclusive mini-series only available through the app. 
In addition to 90 Day Journey, the streaming service also features 90 Day Bares All, 90 Day Diaries, and The Other Way Strikes Back. While this sounds all too good to be true, you can be encapsulated in the 90 Day Fiancé universe for as little as $4.99 per month or $6.99 if you want to ball-out on the ad-free version, per Discovery's press release. And, of course, the app is available across all major platforms. 
Aside from the fee, the app is a dream come true for the 90 Day-obsessed. So what's the buzz about 90 Day Journey? Keep on scrolling for more details.
'90 Day Journey' is one-stop-shop for your fave couples
Fans of 90 Day Fiancé may have found themselves invested in one particular couple, fast-forwarding to their storylines for the good stuff. Well, those days are over, thanks to 90 Day Journey. "Each curated mini-series is made up of every single scene a beloved couple has appeared in across each show in the 90 Day Universe," Discovery explained of the new show in their press release for the Discovery+ app. Essentially, fans will get to watch their fave relationships unfold from start to finish without any interruptions, á la Newlyweds' featuring Jessica Simpson and Nick Lachey.
In an exclusive trailer for the show obtained by Us Weekly, viewers get to see the most touching moment from 30 fan-favorite couples. Lovebirds like Loren and Alexei Brovarnik are thrilled their fans will get to be a part of their love story from the start. "Eek! I'm so excited! For those of you who don't know our story from the beginning, start streaming our '90 Day Journey' NOW on #discoveryplus! Stream what you love! #discoveryplus brings all your favorite shows together in one place, so start streaming today! What are you binging on #discoveryplus? It better be us [wink face]," the new mom wrote on Instagram following the app's release. 
Many viewers can't wait to devour their favorite couples' love stories from the very beginning, and it's safe to say 2021 is already shaping up to be a great year for 90 Day diehards!