Why An Original Black Eyed Peas Member Is Blasting Will.i.am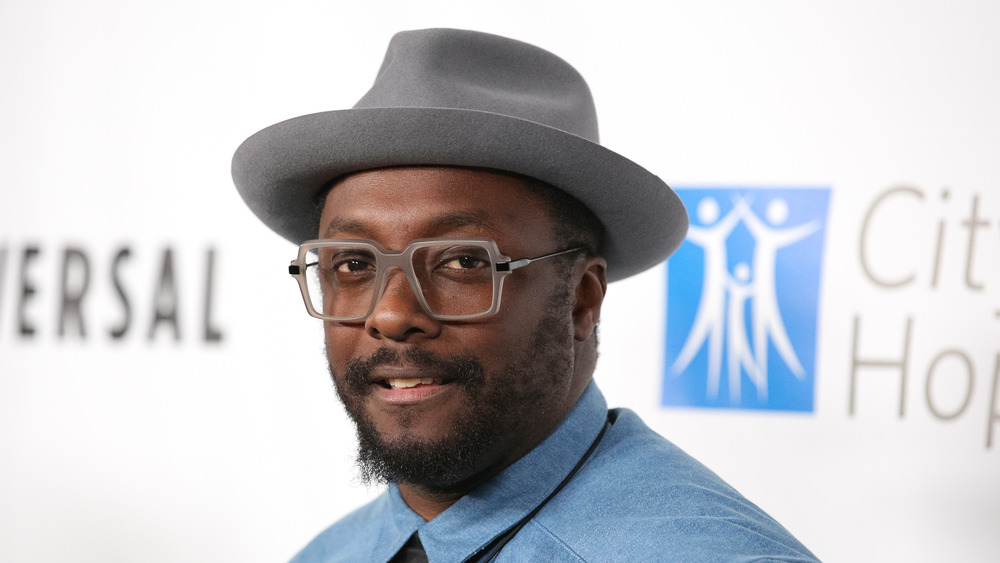 Imeh Akpanudosen/Getty Images
The Black Eyed Peas aren't exactly known for stirring up drama. The radio-friendly group's most controversial headlines in recent years have revolved around Fergie leaving the group and her apparent replacement, newest member J. Rey Soul. But after the group's frontman will.i.am, who's been a part of the Black Eyed Peas since their inception, opened up about the band's evolution over the years, he found himself in hot water with one of the band's other original members.
Will.i.am appeared on Wyclef Jean's YouTube series Run That Back, revealing that it bothers him that Black Eyed Peas isn't "considered a Black group." In the interview, will.i.am claims that fans don't see Black Eyed Peas as a "Black group" because the band simply "got that big." He explained, "When you think of Black Eyed Peas, it's no longer urban or Black culture, which is not good for the Black community that Black Eyed Peas is not looked at as a Black group ... because we've had international success." Black Eyed Peas originally rose to fame in 2004, per Page Six, shortly after Fergie joined the group.
But before there was Fergie, there was Kim Hill, the original leading lady of the Black Eyed Peas. Hill blasted will.i.am on social media, saying that the real history of the Black Eyed Peas paints a very different picture than the one that he presented. Here's what Hill had to say.
Kim Hill left Black Eyed Peas before they made it big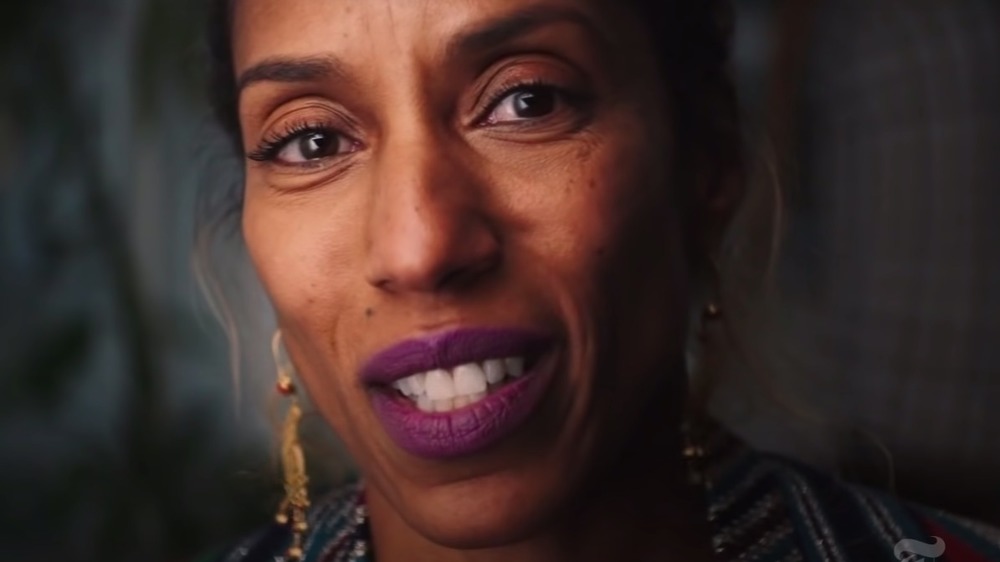 The New York Times/YouTube
The Black Eyed Peas first started as a conscious hip-hop group in 1995, consisting of will.i.am, Kim Hill, Taboo, and alp.de.ap. The foursome started to gain popularity after their first couple of albums, even touring with major artists like No Doubt and Eminem, according to Page Six — but they were pressured to make some changes in order to achieve commercial success.
"You want me to grind on will.i.am in a bathing suit? That was being asked of me... That was happening from an executive level," Kim Hill explained in a New York Times short documentary. "The tug of war was about my sexuality and how much of that I was willing to literally strip down."
The rest of the band was reportedly happy to compromise for the sake of making it big, but Hill wasn't on board, so she resigned in 2000, Page Six reported. Fergie joined the group, and the rest is chart-topping history. Per the NYT doc, it seemed that Hill and will.i.am had reconciled their differences and were on good terms — but after will.i.am's interview with Wyclef Jean went viral on social media, Hill couldn't help but chime in. She criticized him for only talking about the Black Eyed Peas' journey from 2004 onward (a.k.a. the Fergie years), saying he'd erased her contributions to the band.
Kim Hill accused will.i.am of 'cultural smudging'
Will.i.am's statement about the Black Eyed Peas not being considered a "Black group" rubbed Kim Hill the wrong way — not to mention many disgruntled music fans. As one fan put it: "Black Eyed Peas... had to sacrifice a lot of their core to achieve international success. We can't dismiss something that [will.i.am] chose to leave behind." Other fans pointed out that after the band switched gears, they replaced Hill, a Black woman, with Fergie, a white woman, which will.i.am neglected to mention in his interview.
Initially, Hill began to chime in on Twitter, thanking fans who spoke up in defense of her and sharing the band's lesser-known history. She then took to Instagram to speak her mind, per Page Six. "For you to make that statement as if the onus is on the Black community to celebrate you and the band when you didn't celebrate us," Hill said. "It's almost like there's this cultural smudging." Hill added of the group's beginnings: "I was there."
She continued, "It almost hurts for it to slip off your tongue that a Black woman had a part in something really magnificent, and I don't understand it. I was really confused. I've heard in certain spaces that when you've had the opportunity to say my name, you don't. But to... actually start 2021 off and actually see that you just would not talk about the evolution of the Black Eyed Peas at a time when Wyclef referenced it."