Meghan Markle Taking Time Off Due To Harassment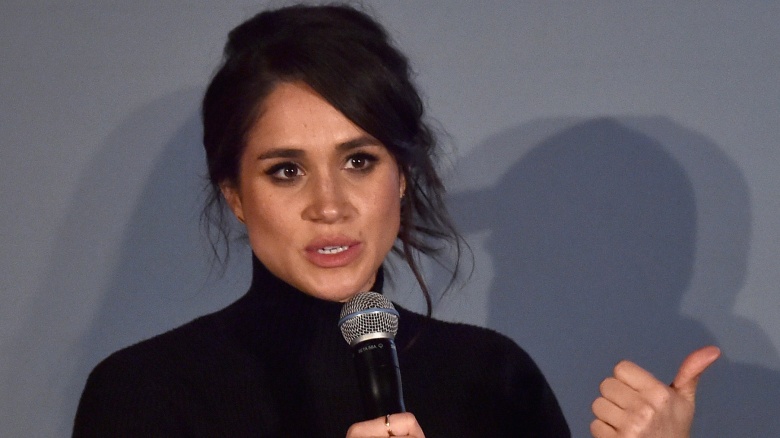 Getty Images
Prince Harry's girlfriend, Meghan Markle, has gotten so much harassment since their relationship was revealed that she's taking time off from filming Suits (2011-).
Page Six reported that Markle, 35, told her bosses at the USA Network series that she needs to skip filming this week because she has "something important to do." Though she didn't disclose the reason for her absence, sources speculate that "Markle is meeting with lawyers to help manage her turbulent and sudden rise to international fame."
An insider told Page Six that Markle is struggling to cope with becoming an overnight celebrity and the scrutiny that comes with it. "She comes across as just a regular girl," the source said. "She's stunning in person, but not everyone knew who she was. And she's everywhere now."
As Nicki Swift previously reported, Prince Harry, 32, released an unprecedented statement defending Markle from attacks by the media and online trolls. "The past week has seen a line crossed," Harry's rep wrote. "His girlfriend, Meghan Markle, has been subject to a wave of abuse and harassment. Some of this has been very public—the smear on the front page of a national newspaper; the racial undertones of comment pieces; and the outright sexism and racism of social media trolls and web article comments. Some of it has been hidden from the public—the nightly legal battles to keep defamatory stories out of papers; her mother having to struggle past photographers in order to get to her front door; the attempts of reporters and photographers to gain illegal entry to her home and the calls to police that followed; the substantial bribes offered by papers to her ex-boyfriend; the bombardment of nearly every friend, co-worker, and loved one in her life."
A source told People, "How could [Harry] remain silent? Harry understands that this is not a magic wand to wave, that issuing a statement like this will make it all stop." The source added, "But he no longer felt comfortable in himself that this was happening to her—not because of who she is but because of who he is."