Here's How Prince William And Prince Harry Are Mending Their Damaged Relationship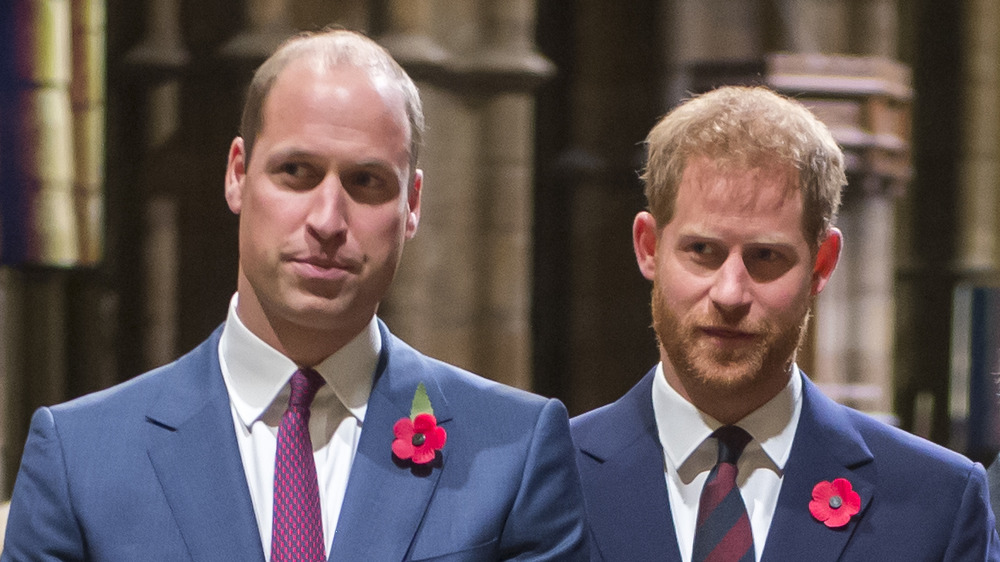 Wpa Pool/Getty Images
Brothers Prince William and Prince Harry are seeking to leave past tensions behind them in 2021. An insider told Us Weekly on Jan. 6, 2021 that the extent of the two royals' former bad blood was worse than many might have anticipated. "William and Harry's fallout was very real," the insider claimed to the magazine. "There was so much mud under the bridge and a lot of people felt their feud was beyond repair."
Rumors of a major rift between the two sons of the House of Windsor originated in May 2019, Us Weekly reported, when Prince Harry and his wife, the Duchess of Sussex Meghan Markle, withdrew their involvement with the charitable foundation set up by William and his wife, the Duchess of Cambridge Kate Middleton.
The rumors were later confirmed by Harry himself during an October 2019 ITV News documentary about his family's travels in South Africa, Us Weekly reported. "Part of this role... this family, being under the pressure that it's under, inevitably stuff happens," the prince said, additionally admitting, "We're certainly on different paths at the moment but I'll always be there for him and as I know he'll always be there for me."
Prince Harry added that their busier-than-ever schedules played a role in keeping him and his brother from seeing one another, saying, "We don't see each other as much as we used to because we're so busy." How are the two princes going to re-strengthen their brotherly bond? Read on to find out.
Prince William and Prince Harry vow to make amends by seeing each other more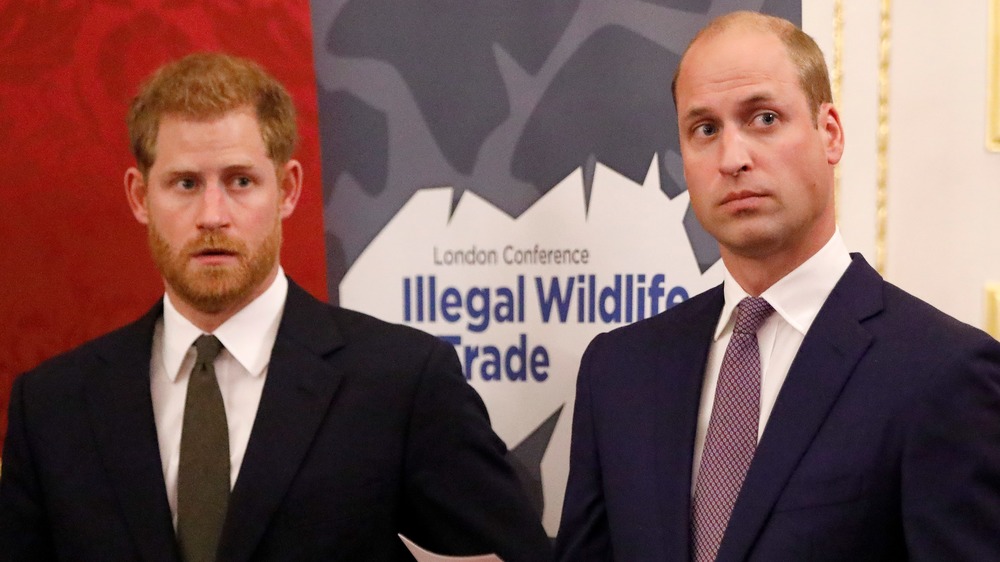 Wpa Pool/Getty Images
The mounting tensions between Prince Harry and his brother Prince William apparently moved royal historian Robert Lacey to "tears." In a June 2020 press release for his book Battle of Brothers: William and Harry — the Friendship and the Feuds, Lacey revealed (via Us Weekly) that he was "astonished, elated and sometimes moved to tears" by the discovery of new details of the feud while conducting his research. As Lacey noted, it is sad that two brothers in the British royal family have once again grown apart, like the famous and scandalous precedent set by Edward VIII and George VI following the former's abdication of the throne.
Harry and William (who will be king), however, are determined to not repeat their great-uncle and great-grandfather's fate. Us Weekly's inside source shared in January 2021, "It's certainly been a roller-coaster for everyone involved, especially the brothers, who are vowing not to let things get this out of hand in the future and have learned a lot from this difficult experience."
Among their plans to rebuild the relationship is Prince William visiting Prince Harry and his family in their new Californian home "at some point in 2021," the insider claimed. Prince Harry and wife Meghan Markle, according to the source, have also planned a U.K. reunion with the royals. We certainly hope the princes can work it out. Royal feuds, while entertaining, can be quite melodramatic!