The Heartbreaking Reason Matt James Is Starring On The Bachelor
Craig Barritt/Getty Images
Every Bachelor and Bachelorette fan can admit to googling "How do I get on The Bachelor?" at least once ... OK, maybe a few times ... in their life.
Of the thousands of applicants, 33 women were selected to compete for the final rose from the 25th season's Bachelor Matt James. So how did the handsome real estate broker and philanthropist get his shot on the popular ABC show?
The Bachelor appeared with Ryan Seacrest on On Air with Ryan Seacrest on Jan. 5, 2021, to explain why he decided to apply for the show, telling the host he never thought he'd be in this position. "Heck no! I never thought I'd be doing something like this," said James in the interview. "Like, I had work, I was doing things with the kids, I was in a great spot, I thought."
Turns out James had a heartbreaking reason to join The Bachelor and commit to Season 25.
Tyler Cameron's mom nominated Matt James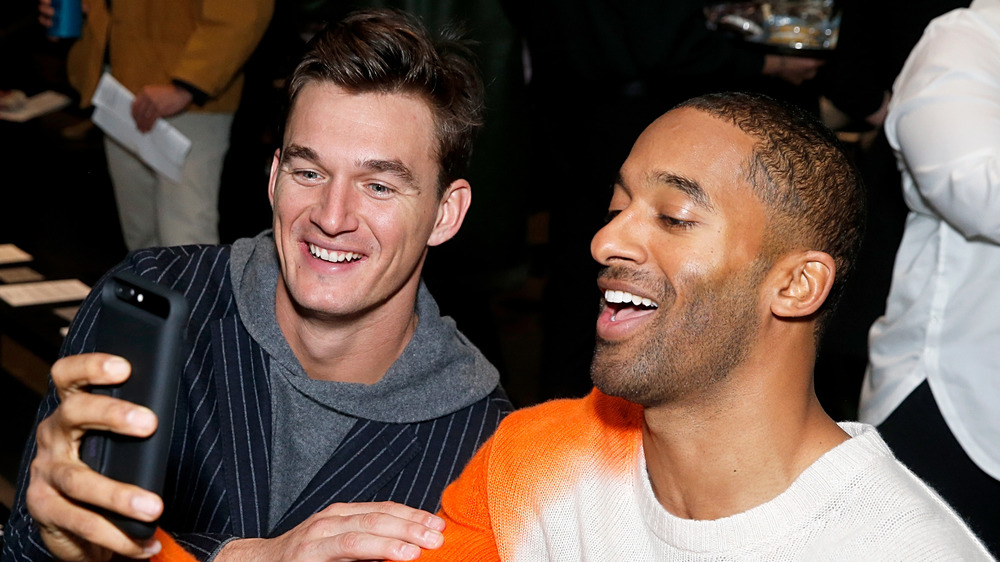 Dominik Bindl/Getty Images
Bachelor Nation can give you a full breakdown on the friendship between Season 25 of The Bachelor's Matt James and Season 15 of The Bachelorette's Tyler Cameron. Yet, what they may not know is James' willingness to join The Bachelor actually began with his best-friendship with Cameron.
In an interview appearance on On Air with Ryan Seacrest, James revealed it was Cameron's mom who nominated him for the show. "She passed away around this time last year. And I think she saw how much it meant for Tyler and how much he grew as a man, and how much she wanted that for me, and so it's homage to Ms. Cameron," said James.
Cameron's mom, Andrea Hermann Cameron, suffered a brain aneurysm in March 2020, according to E! News. Seacrest chimed in adding, "That's such a sad loss, but a beautiful story." 
The first Black Bachelor continued on to share "how much Tyler changed as a man" after The Bachelorette. "That's something that I wanted for myself, and I didn't know I was capable of those things, seeing how relationships presented themselves with my mom and my dad and in my life," James revealed.