The Truth About Matt James And Tyler Cameron's Friendship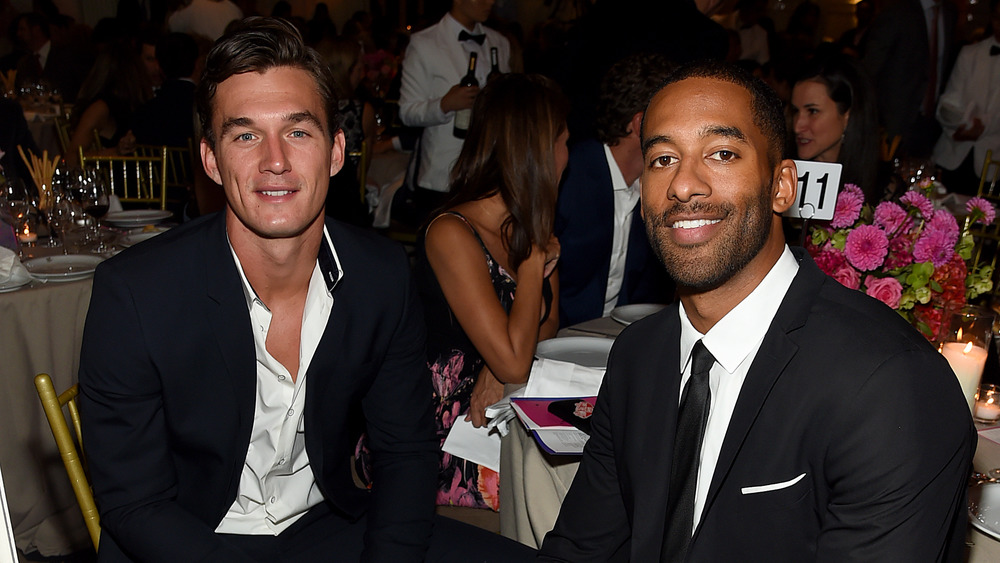 Jamie Mccarthy/Getty Images
Tyler Cameron and Matt James are roommates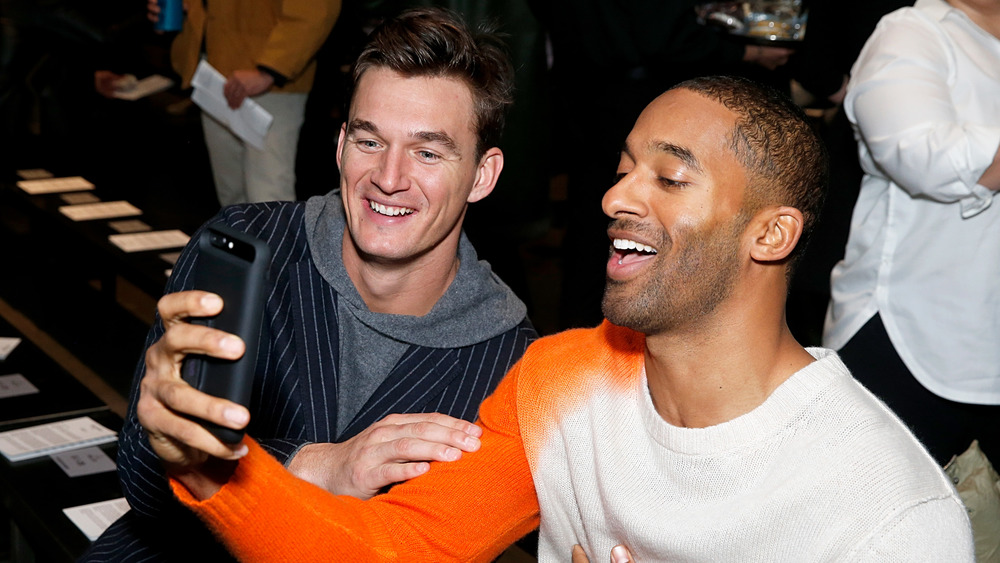 Dominik Bindl/Getty Images
Tyler Cameron was quick to post on Instagram congratulating his "brother" Matt James after the Bachelor announcement. "This is all a testament of who you are as a person," Tyler captioned the photo of the two sleeping on each other. "Now the world gets to see the person you are and the heart you have. You can change the world. Proud of you and so excited for you." 
The pals first met at Wake Forest University, graduated in 2015, and opted to move in together in New York City in October 2019, per Us Weekly. However, they relocated to Tyler's hometown of Jupiter, Florida, during the coronavirus pandemic.
While Matt tried out for the NFL following his college football days, his economics degree proved more useful, landing him a job as a research analyst for commercial real estate firm CBRE in the Big Apple, according to Elite Daily. Matt also runs ABC Food Tours with Tyler, a non-profit organization that introduces "underserved elementary school [students] to restaurants in their local communities," according to People. 
Hopefully Matt's stint as The Bachelor proves less tumultuous than Tyler's season — but as we all know, it's hard to escape the drama!