The Moment Bachelorette Producers Knew Clare Crawley Had To Go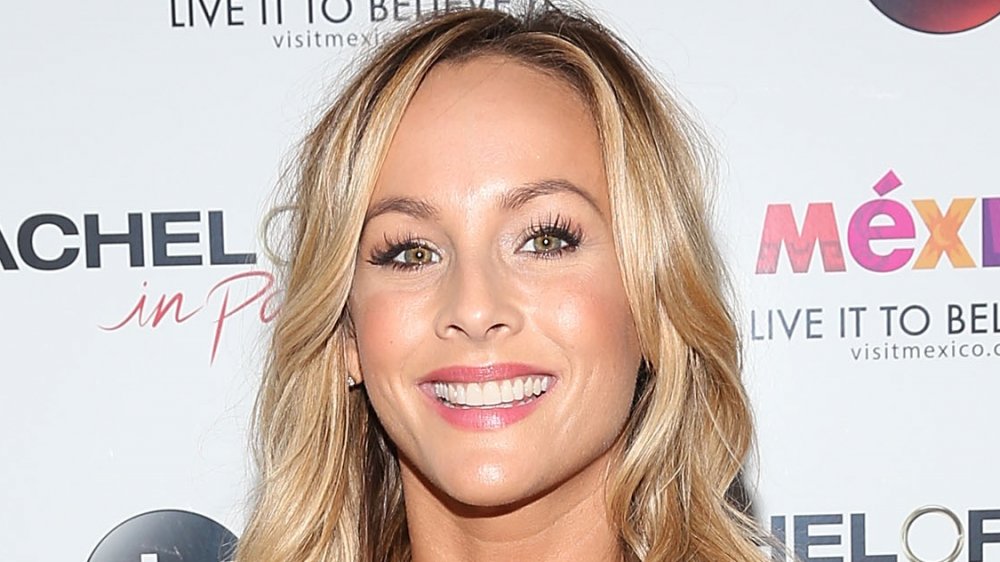 Jesse Grant/Getty Images
The producers of The Bachelorette knew Clare Crawley was going to shake things up this season, but they had no idea what they were in for. During an episode of former Bachelor star Nick Viall's podcast, The Viall Files, ABC Entertainment producer Rob Mills revealed the crew had a feeling Clare would be "unpredictable" but "not this" unpredictable (via People).
For those unfamiliar, Clare's season of The Bachelorette has been problematic since she fell head-over-heels in love with contestant Dale Moss. While it's "common" for the show to have a front-runner, the crew had never seen favoritism like this before.
It wasn't until the group date – the one that didn't include Dale — that the producers reportedly realized they had a big problem on their hands. After speaking with each of the guys, Clare decided not to give out her rose because she "didn't get what she needed." Instead, she gave the rose to herself. "At the time, it was sort of controversial," Mills said. "This was the time when we started thinking, 'Oh my god, like we've really got to start thinking about this.'"
"I felt like I saw that coming," Viall said. "It's like 'Dale's not on this date, I'm just not going to give a rose.'" Mills responded, "That was it, that was when we started making the call."
We've got all the details about Clare's departure from The Bachelorette.
Clare Crawley's behavior told Dale Moss caused a 'revolt'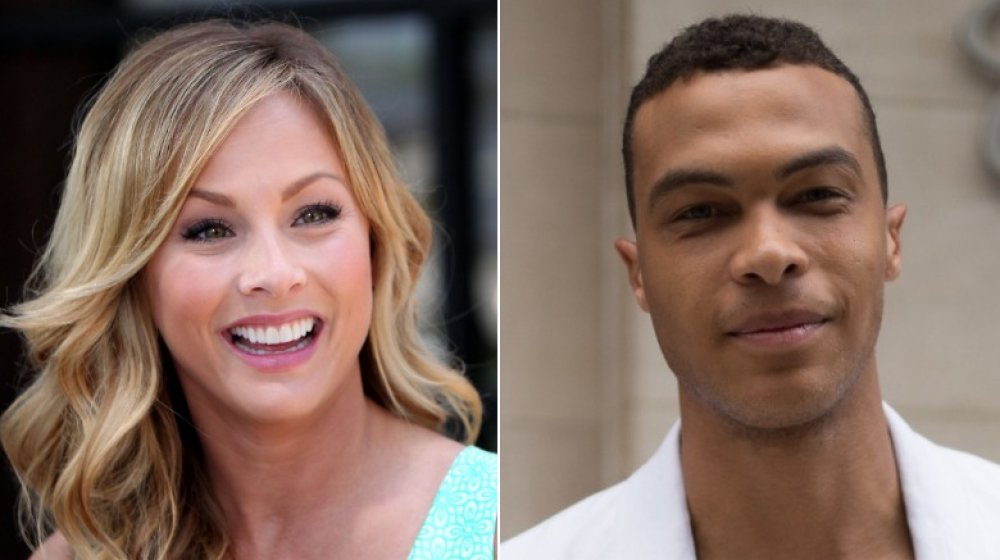 David Buchan/Getty Images
Once it became apparent that Bachelorette Clare Crawley's heart was set on former football player Dale Moss, producer Rob Mills said the other contestants "started to be in revolt." Their acts of rebellion were highlighted during a group roast that primarily targeted Dale.
Clare was visibly upset by their remarks, and the show aired behind-the-scenes footage of her complaining to producers about people slamming her "fiancé" (via YouTube). While the show has been criticized for painting Clare in a poor light, Mills said it had to be done. "Those shots with producers that we don't really like to show, breaking the fourth wall ... we had to show that scene, [so] you could see what's going through Clare's head," he explained (via People).
Since Clare and Dale's instant connection is one for the story books, fans have speculated that she may have started talking to Dale before they began filming. "She's been asked, 'Did you guys speak before this?' and she swears on her dad's grave that they didn't," Mills said. "She had never seen this guy."
Fans got a glimpse of Clare's inevitable departure with her true love in a sneak peek for next week's episode. Ultimately, Mills said "she just couldn't do it anymore," adding, "I think she was sort of going crazy a little bit."
After Clare left, former Bachelor contestant Tayshia Adams stepped in to fill her shoes. She will begin to appear on the show starting next week, according to Mills. "This is where, as Chris Harrison says, the Bachelorette will blow up."