Why Matt James Is A 'Different Man' After Being The Bachelor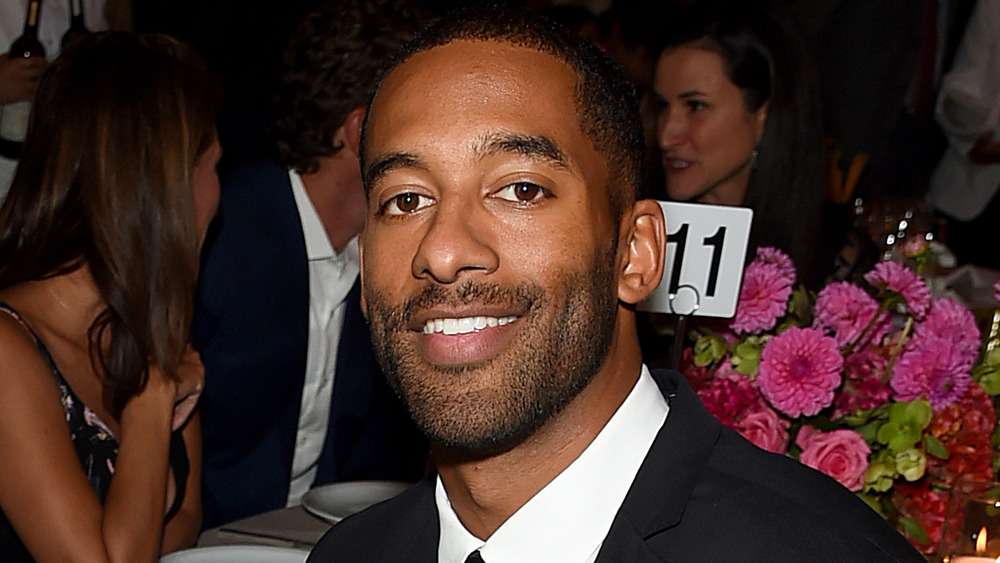 Jamie Mccarthy/Getty Images
Matt James took on the role of heartthrob for Season 25 of The Bachelor. Since his season was filmed in 2020, James, his contestants and the crew had to abide by safety guidelines amid the coronavirus pandemic. Also, unlike previous seasons of the ABC hit show, James' season was filmed in an unusual setting. While Clare Crawley and Tayshia Adams' season of The Bachelorette was filmed at La Quinta Resort in Palm Springs, Calif. instead of the Bachelor mansion, James' season was confined to Nemacolin Woodlands Resort in Pennsylvania, per Glamour.
In November 2020, host Chris Harrison spoke with Us Weekly about why James' season was so remarkable — and different. As the outlet notes, James didn't come to be the Bachelor after appearing on The Bachelorette, which is the usual transition for leads of future seasons. Harrison explained how unique the experience was for James. "There are some wonderful things to the naïveté and innocence to just coming in. But then there are little things that we had to really stop, and you know, [it's] night one and he doesn't know what to do," Harrison said. 
"Because he never came up to the mansion before, he never went to a rose ceremony. He doesn't even know how to get a rose or give a rose. So he doesn't know the vernacular, he doesn't know what I'm going to do. We really had to walk him through and teach him; it was Bachelor 101. And it was trial by fire."
But it wasn't just a lesson for James in Bachelor Nation etiquette. He also had a transformative journey in love.
While filming 'The Bachelor', Matt James had a 'rude awakening'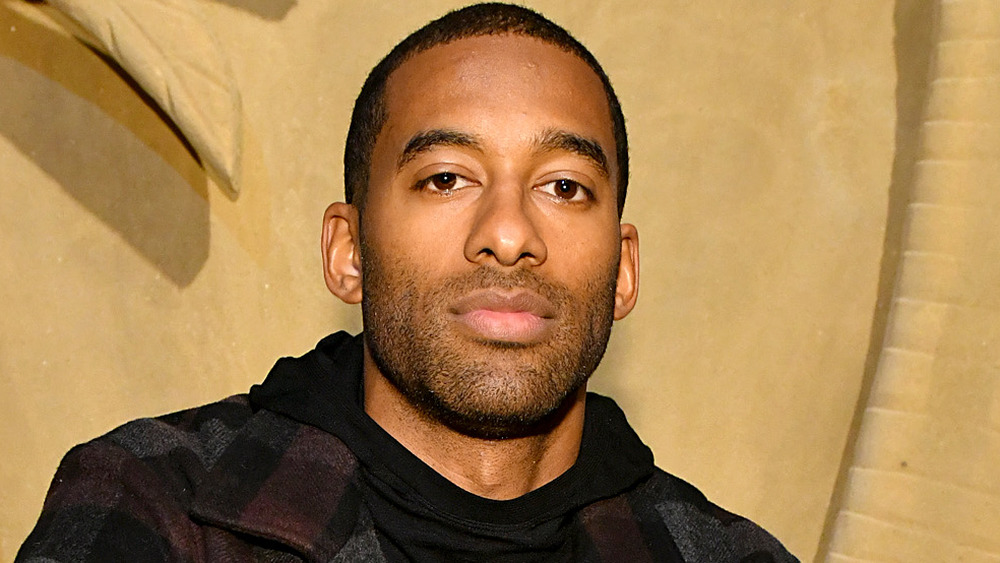 Craig Barritt/Getty Images
In November 2020, Chris Harrison opened up about how Matt James' Bachelor experience changed the Bachelor Nation newcomer. In an trailer for James' season shared on Twitter, fans learned that James had never been in love before, so the stakes were high. Harrison spoke to Us Weekly about James' transformative experience, explaining, "It's not that he hasn't said 'I love you' before. I think the problem with him is he realized being the Bachelor, he had never fully understood what it means. He didn't understand the weight of it."
Harrison noted how the journey of being the Bachelor or Bachelorette transforms a person in a way James might not have expected. "[James] is a different man than when he came to us in and he got really a crash course because he didn't get the few steps of being on the show. He really just ripped the Band-Aid off and sometimes that hurts a little bit."
Harrison added that it wasn't just finding love that changed James. The journey also transformed him as a person. "I think he had a bit of a rude awakening of the man he is, the way he loves [and] what love means to him. It really is an amazing journey you're going to take with Matt, not just as the Bachelor but also as this man who realizes, 'Wow, OK, this is love and this is what it means and I'm really here to find this.'"