Bella Hadid And The Weeknd Split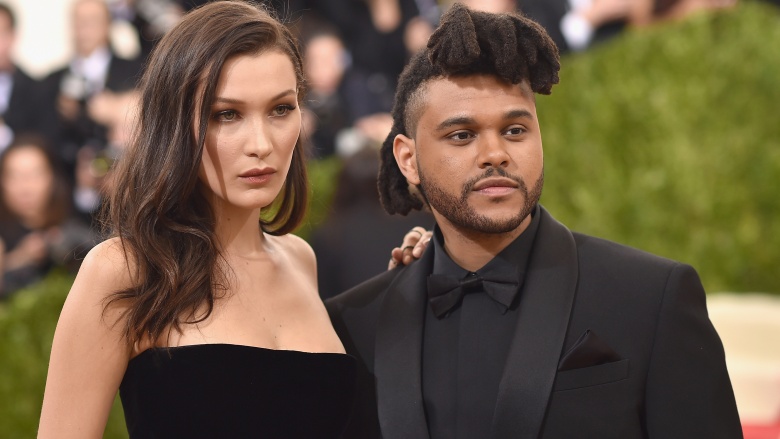 Getty Images
Supermodel Bella Hadid and the Weeknd have broken up. A source told People their work commitments got in the way of their romance. "Their schedules have been too hard to coordinate and he is focusing on finishing and promoting his album," the insider said. "They still have a great deal of love for one another and will remain friends."
The couple were together for nearly two years. They met when the Weeknd (real name Abel Tesfaye), 26, sought out Hadid, 20, to be in a music video. Neither seems too broken up about the breakup: E! News reports Hadid was seen having a seemingly content lunch with pal Hailey Baldwin, and a source told Page Six, "He's been seen out and about chatting up girls."
Still, a source told Us Weekly, "They really tried to make it work." The pair showed a great deal of support for one another throughout their relationship. Hadid revealed that the Weeknd helped her cope with Lyme disease. "He's great with it, he's definitely been learning a lot about it," she told People in October 2016. "When I say I'm sick, he understands and kind of leaves it alone."
In August 2016, she gushed to Glamour, "I'm dating Abel [Tesfaye]. I don't see him as the Weeknd. I'm proud of the Weeknd and the music he makes, but I really love Abel." She added that joining him at the Grammy Awards was a major milestone for them. "It was a big night for him. He has worked so hard, and he did so well that night. As a girlfriend I wanted to be there to support him. Seeing him so happy when he won a Grammy made me so happy."
There may still be hope for the once-adorable couple. E! News reports that it's actually the second time the duo has split because they were too busy to see each other. They previously took a break in December 2015. A source said at the time,"Their schedules got very busy and it really cut into there relationship. They are still in each other's lives though, just not in the same exclusive capacity."
Hadid will walk in the Victoria's Secret Fashion Show in Paris, where the Weeknd will be performing. The show is set to air on Dec. 5, 2016.