Joe Biden Slams Trump Over Chaos At U.S. Capitol Building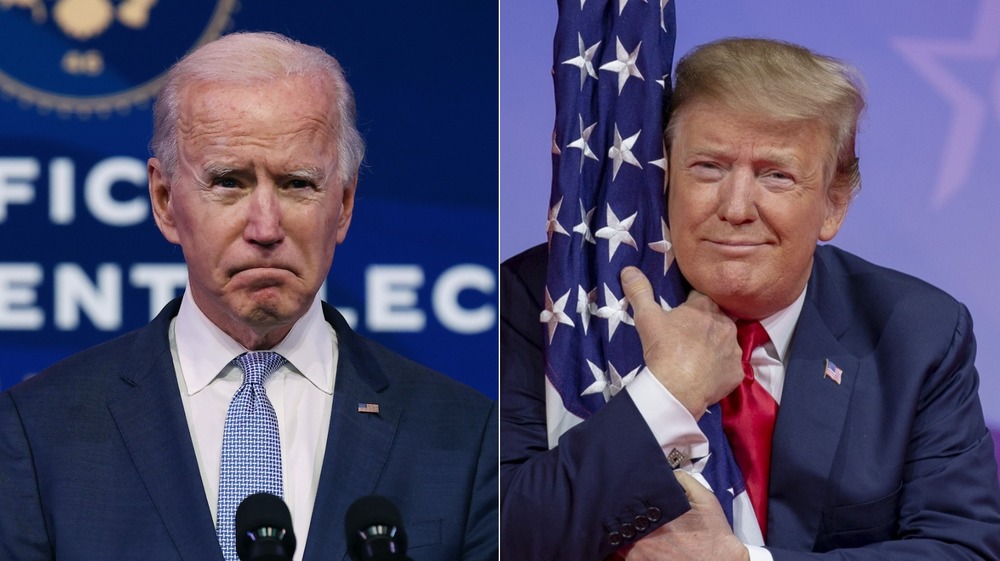 Chip Somodevilla, Tasos Katopodis/Getty Images
By now, you're probably aware that utter chaos has broken out at Capitol Hill after President Donald Trump summoned his supporters for what he advertised as a "march" to protest the election results. His followers were set to meet at The Ellipse in President's Park on Jan. 6, 2021, the same day congress planned to certify the Electoral College votes in favor of President-elect Joe Biden. However, pandemonium broke out as extremists ran rampant around Washington D.C., storming the Capitol building as an angry mob went on a tirade of destruction, per The Hill.
In an attempt to mediate the situation, Trump took to Twitter writing, "Please support our Capitol Police and Law Enforcement. They are truly on the side of our Country. Stay peaceful!" He later added, "I am asking for everyone at the U.S. Capitol to remain peaceful. No violence! Remember, WE are the Party of Law & Order – respect the Law and our great men and women in Blue. Thank you!"
However, Biden addressed the nation on live television and slammed Trump for not doing more. "I call on President Trump to go on national television, now, to fulfill his oath and defend the Constitution and demand an end to this siege," Biden said, among other remarks about the violence ensured by Trump's supporters, per NPR. Shortly after Biden spoke out, Trump shared a video message, stating, "Go home. We love you, you're very special."  Keep scrolling to see what Biden said about the situation on Capitol Hill.
Joe Biden seemingly blames Trump for the unrest at Capitol Hill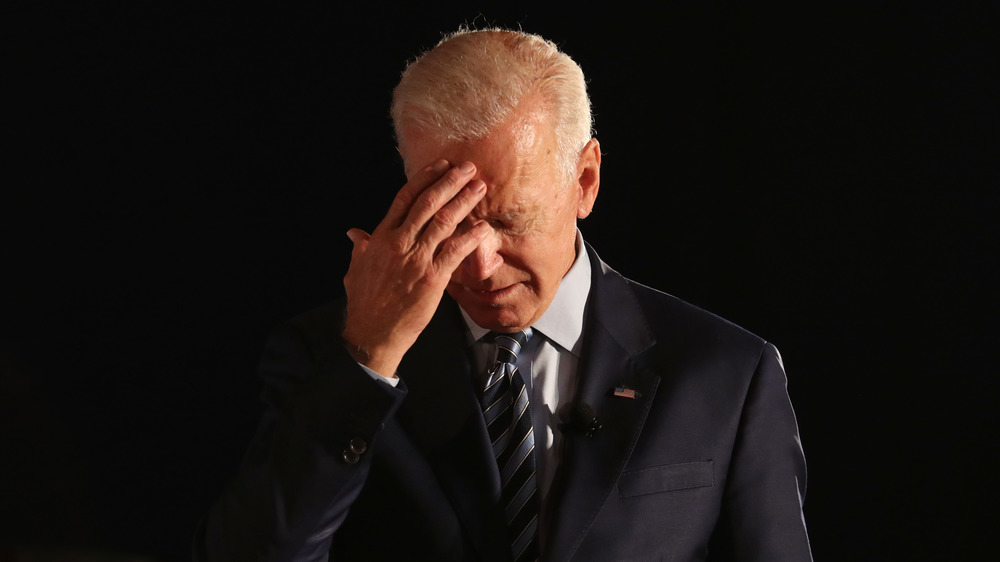 Justin Sullivan/Getty Images
In the throes of chaos at Capitol Hill, President-elect Joe Biden condemned the behavior of President Donald Trump's supporters in a live address to the nation on Jan. 6, 2021. "At this hour, our democracy is under unprecedented assault, unlike anything we've seen in modern times," Biden began as he spoke directly to the American people. "Let me be very clear: The scenes of chaos at the Capitol do not reflect the true America, do not represent who we are."
Calling the culprits of the madness, "a small number of extremists dedicated to lawlessness," he said the unrest people are watching play out on television is "not dissent," but "it's disorder. It's chaos. It borders on sedition and it must end now." Pleading with those causing a ruckus in Washington, he said, "I call on this mob to pull back and allow the work of democracy to go forward."
He went on to seemingly suggest the violence ensured on Jan. 6 was the result of Trump's rhetoric. "The words of a president matter, no matter how good or bad that president," Biden added. "At their best, the words of a president can inspire. At their worst, they can incite."