The Real Reason Twitter Blocked Donald Trump's Account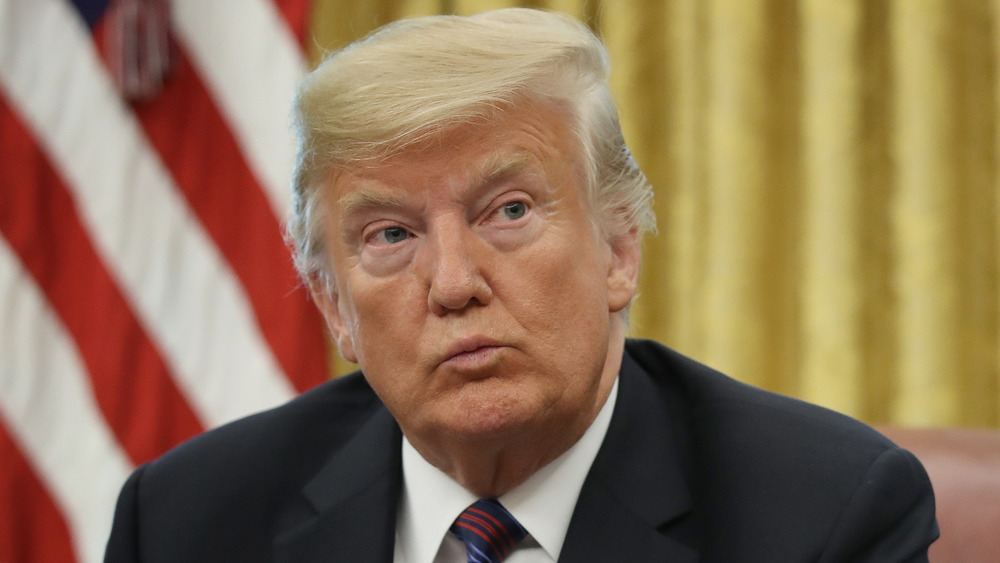 Win Mcnamee/Getty Images
Uh oh! It appears President Donald Trump landed himself in jail. (Twitter and Facebook jail, that is.) 
Unless you have been living under a rock or were otherwise incapacitated, you probably already know about the traumatic events that took place at the U.S. Capitol building on Wednesday, Jan. 6, 2021. Upon the federal government building being sieged by angry rioters who falsely believe that the 2020 presidential election was stolen from Trump, the commander-in-chief opted to pour a little gasoline on the already raging fire, and churned out several tweets that were described as both "inaccurate and inflammatory," by the New York Times. 
Thus, the powers that be behind both of the social media giants wasted no time and promptly locked the current U.S. president out of his own Twitter and Facebook accounts — a move that some consider to be quite radical for the companies considering their past reactions to Trump's problematic and incorrect statements on social media.
But why exactly did Twitter lock Trump out of his own incredibly popular account — one that boasts a whopping 88 million followers — and on what grounds? Keep reading after the jump to find out. 
Twitter cited its civic integrity policy when locking Donald Trump out of his account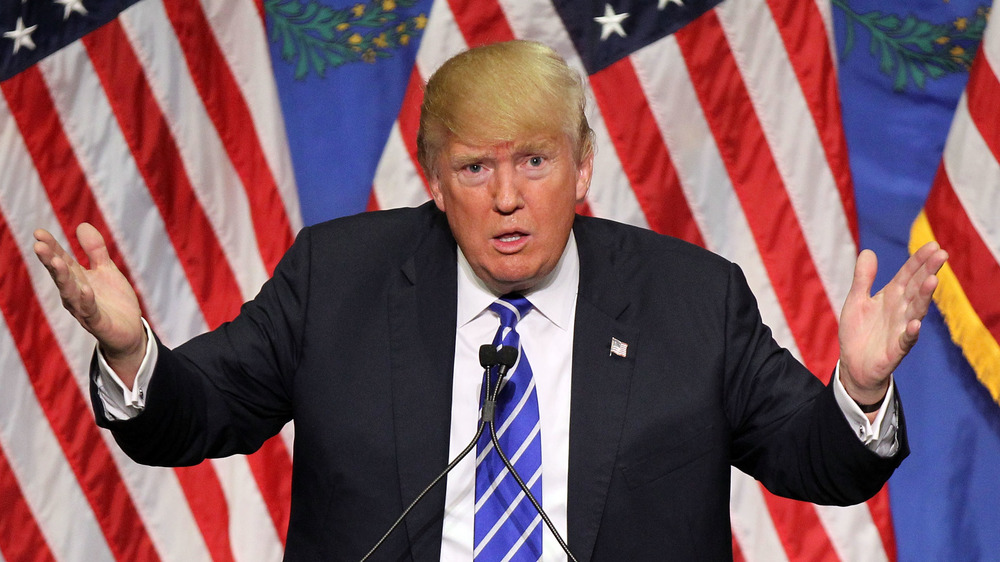 Isaac Brekken/Getty Images
Twitter cited its "Civic Integrity policy" as its reasoning behind locking President Donald Trump out of his account, per the New York Times. "As a result of the unprecedented and ongoing violent situation in Washington, D.C., we have required the removal of three @realDonaldTrump Tweets that were posted earlier today for repeated and severe violations of our Civic Integrity policy," the social media behemoth tweeted out regarding their unorthodox move.
But perhaps this measure has been a long time coming for Trump. Twitter has been scrutinized many times in the past for allowing not only Trump, but also many others, to spout out false information to the masses with merely the click of a few keys on their keyboard. Most recently Trump utilized the social media platform as a tool to wage a war against what he considered to be fraudulent presidential election results.
And, while Twitter was initially hesitant to interfere with Trump's erratic social media posts, claiming that the posts were a matter of public interest, they did adopt the method of "labeling" any posts that were deemed false or any that incited or glorified violence — a first for the company.
But it appears the days of Twitter hiding Trump's tweets behind a label are simply a thing of the past. "Our public interest policy — which has guided our enforcement action in this area for years — ends where we believe the risk of harm is higher," a spokesperson for Twitter explained on Wednesday. And, if Trump does not promptly remove the tweets in question, his account will remain locked indefinitely.