Why Tiffany Trump's Latest Instagram Post Is Causing A Stir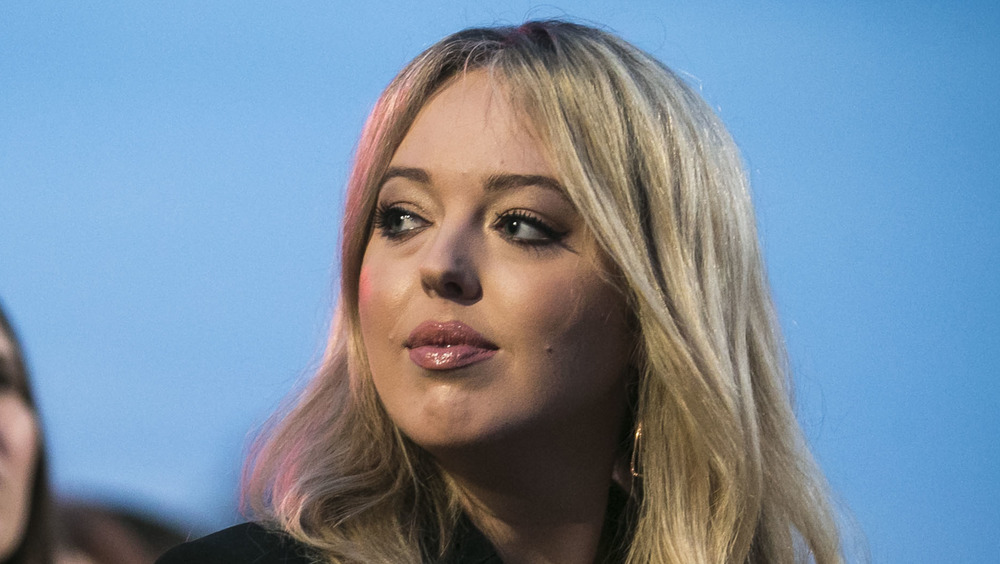 Pool/Getty Images
The Trump family isn't exactly known for laying low, however, that's exactly what might have been the best move for them in January 2021. That's because they were caught up in what reporters have deemed an attempted coup by their own supporters. However, flying under the radar is the exact opposite of what the Trumps did in response.
Indeed, Donald Trump helped incite the "mob that overtook the Capitol building and interrupted the certification of Joe Biden as the next President," per Time. That came along with his son, Donald Trump Jr., "warning of challenges to Republican members of Congress who did not back the pro-Trump efforts: 'We're coming for you,' he said," as The New York Times reported. Not long after, HuffPost reported, Donald's daughter, Ivanka Trump, tweeted (and then deleted) a message calling the rioters "American Patriots." Donald even had both his Facebook and Twitter accounts suspended in the wake of his controversial posts.
While the many negative reactions to each of the Trumps' messages surely could have been a warning sign for the rest of their family members, Donald's second daughter, Tiffany Trump, threw caution to the wind and did something that caused a serious stir.
Tiffany Trump casually wished her brother happy birthday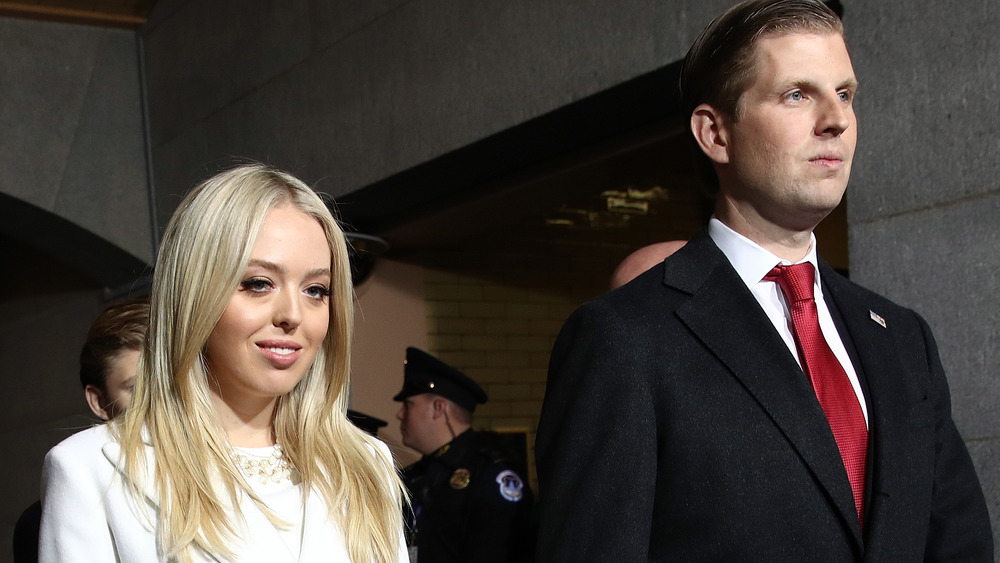 Win Mcnamee/Getty Images
On the very same day that Donald Trump's supporters broke into the U.S. Capitol, which resulted in untold damage and the death of one woman, his daughter Tiffany Trump decided to focus on something very different. 
"Happy Birthday @erictrump," Tiffany captioned two photos that she posted on Instagram in the midst of the coup attempt. While one image showed the brother and sister as adults, the other was a shot of them as children. Along with a red heart emoji, Tiffany added, "I love you and I'm so grateful to always have you by my side!"
While a few of Tiffany's followers reacted with complimentary responses to what they saw, many others felt like the post was "tone deaf" in light of what was going on. One IG user informed Tiffany that it was "not the time for this," while another called her out, writing, "Seriously you all can't say a word about what is going on in our country at this moment??"
Tiffany also posted the message on Twitter, which had people telling her to "read the room." One person responded by writing, "The city burns thanks to daddy and you eat cake." Hmm, Marie-Antoinette vibes?