Bridgerton's Nicola Coughlan Speaks Out About Casting Backlash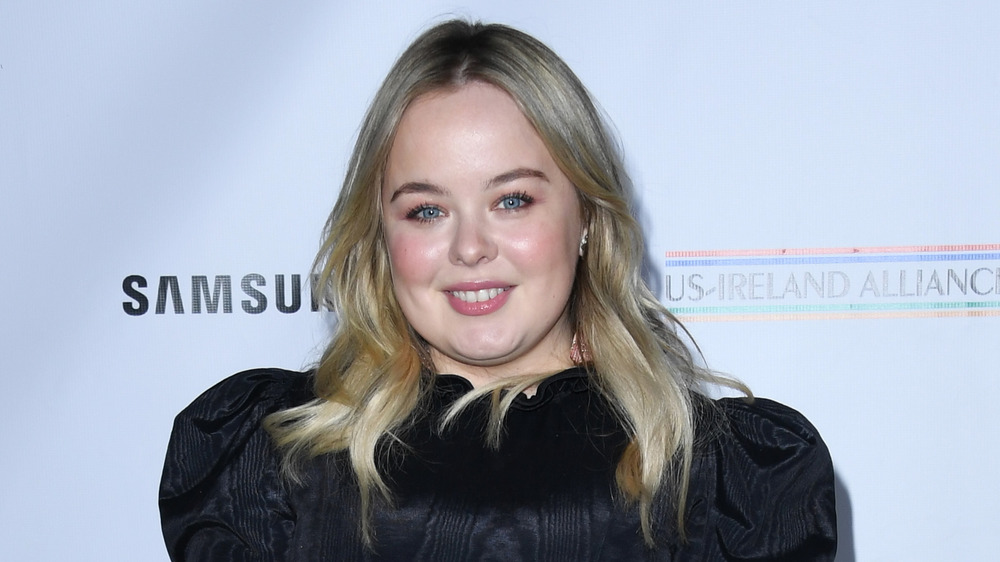 Jon Kopaloff/Getty Images
If you haven't seen it, there's a good chance you have at least heard about Netflix's Bridgerton. The Shonda Rhimes produced show quickly moved into the top ten list of 189 out of Netflix's 190 streaming countries following its Dec. 25, 2020, release, and its viewership is expected to rise above "63 million households," per The Wrap. Bridgerton is based on Julia Quinn's romance novels and follows members of the rich and powerful Bridgerton family as they attempt to find love. 
The show has stirred up quite some talk on social media, both good and bad. In early January 2021, fans were in a frenzy over actor Regé-Jean Page's licking of a spoon, which the New York Post called a "sultry rendezvous." One fan even wrote she was re-watching the series for "specifically the spoon scene." 
Although many fans were busy on Twitter gushing about their fantasies involving Page and his spoon, others potential viewers got caught up in the "historic accuracy" of the series — which is set in 1813 — due to Black actors being cast as wealthy, high-class citizens that are acquainted with people for whom they historically may have worked, according to The Oprah Magazine. However, several people have come to the show's defense, including cast member Nicola Coughlan.
Nicola Coughlan isn't fazed by the criticism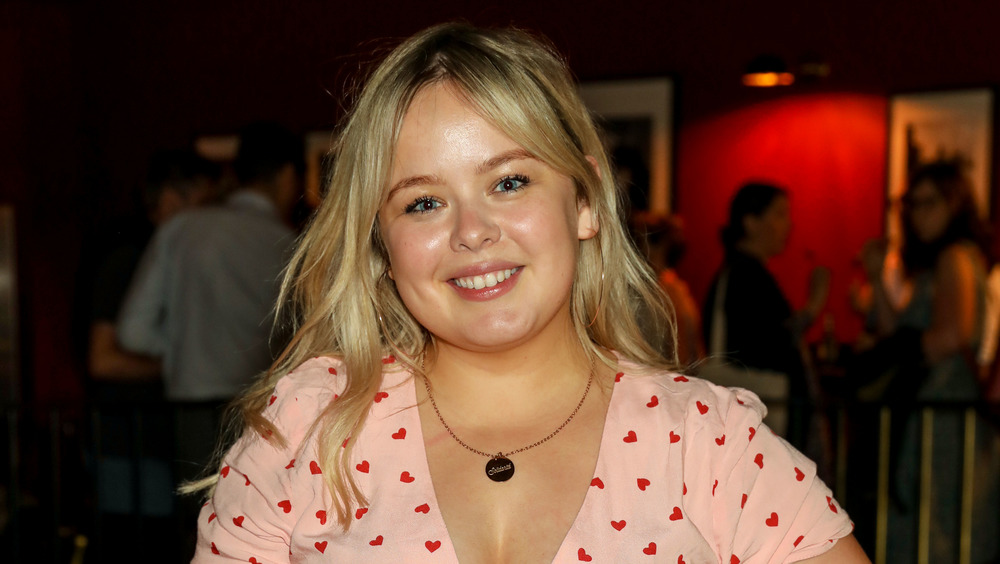 David M. Benett/Getty Images
Upon hearing the news of Bridgerton's success, Nicola Coughlan, who plays Penelope Featherington, took to Twitter to celebrate while also addressing the show's casting backlash. "You know the way some people were like 'Diversity in period drama doesn't work'....63 million households thought it did tho so," she wrote. She further supported her point by tweeting another tidbit about Bridgerton's impressive ratings. "Remember people were trying to downvote the show on IMDB cos it was so diverse? You can't downvote us being Netflix fifth biggest original release ever." Now that is a piece of information that's hard to argue.
Coughlan, who is white and Irish-born, was immediately met with support. "The show was amazing and I didn't mind the diversity at all, I thought it was great!" one fan responded. "Everything about Bridgerton is perfect. It's a contemporary take on the regency era. The music, the costumes, the casting are all incredible. If I wanted historical accuracy I can watch a documentary or go to a museum," another fan suggested. What's more? As showrunner Chris Van Dusen explained to The Oprah Magazine, one of the series' goals is to "reflect the world that we live in today."
Those who have watched Bridgerton are already wondering if there will be a second season, per People. Although there has been no formal announcement by Netflix, it's pretty clear fans would welcome it.