Inside Dr. Dre's New Settlement With His Estranged Wife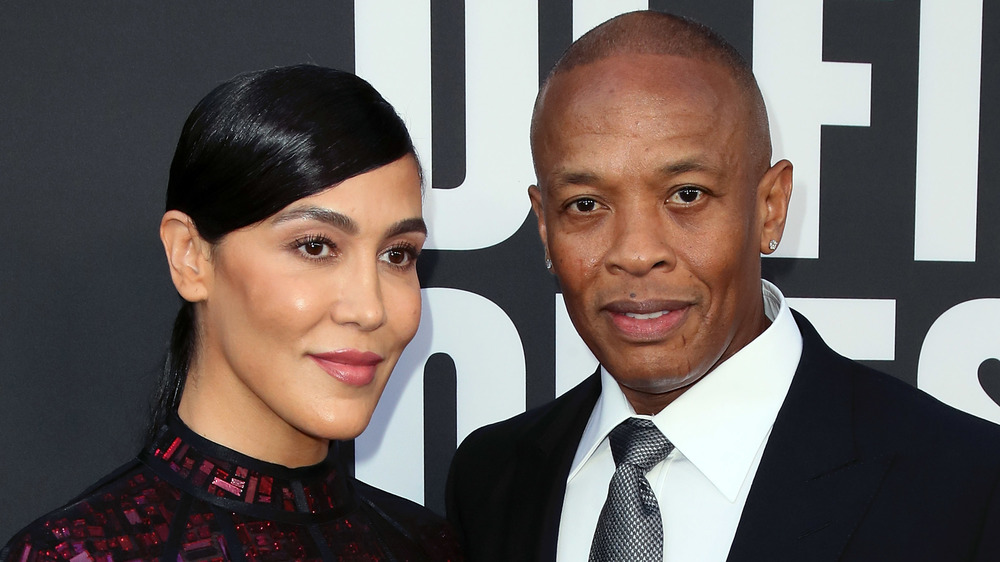 David Livingston/Getty Images
After more than two decades of marriage, rapper Dr. Dre and wife Nicole Young decided to call it quits in June 2020. The pair shares two children together — son Truice Young and daughter Truly Young — but this long history did not keep the divorce proceedings from getting ugly.
According to Us Weekly, the couple's relationship had a rocky beginning. The hip hop mogul pursued Nicole in the 1990s when she was married to ex-NBA player Sedale Threatt. Apparently, the "Forgot About Dre" rapper wrote a romantic letter to Nicole, which helped persuade her to leave her then-husband. Once the two decided to get married, they had a small ceremony in Hawaii in May 1996, per Page Six. The former N.W.A. member had already amassed a sizable fortune, and Nicole later claimed that he forced her to sign a prenuptial agreement which he allegedly tore up later on in their relationship.
Us Weekly reported that, on Nov. 30, 2020, Dr. Dre was summoned to court to give his in-person deposition regarding his divorce. This had become a point of contention, as the rapper originally attempted to give the deposition via Zoom amidst concerns about COVID-19. With a vast fortune at stake the former partners had dug their heels in, and the divorce had become somewhat of a slugfest, with Nicole demanding millions in spousal support each month.
Dr. Dre agreed to pay Nicole Young's living expenses, but not her legal fees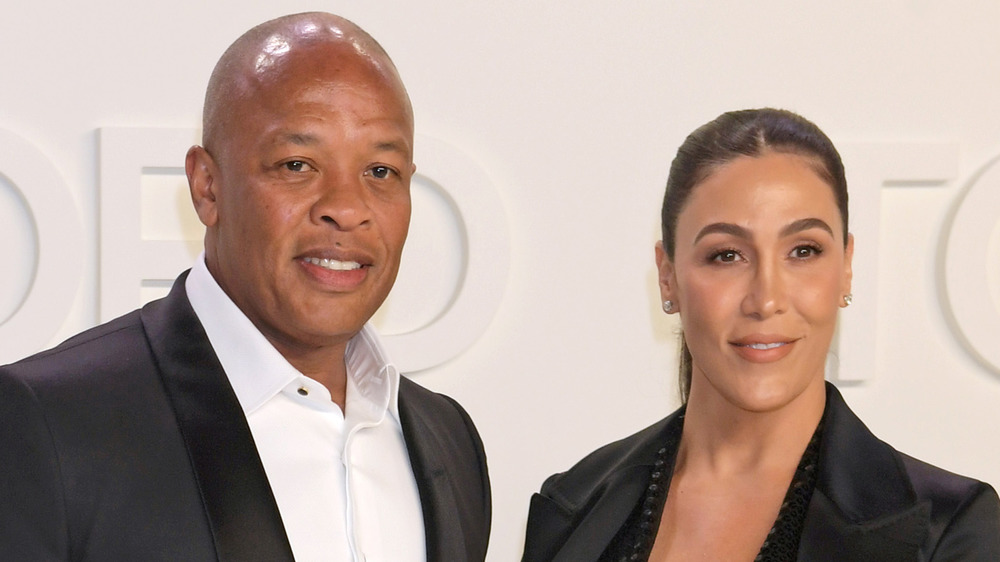 David M. Benett/Getty Images
As reported by Complex, Nicole Young had a certified public accountant look at Dr. Dre's books to determine just how much money needed to be divvied up between the two. According to their findings, the music mogul had $262 million in cash and lucrative Apple stock. The CPA also determined that the duo spent $245 million combined between 2017 and 2019, and had living expenses that equaled $2.3 million per month. Young had been seeking $2 million a month in living expenses in order to maintain the lifestyle the two had enjoyed while together.
TMZ reported that Dr. Dre agreed to shell out $2 million to his ex-wife — but only as a one-time payment. As noted by the outlet, he did not agree to pay her $5 million in legal fees. However, he did agree "to cover Nicole's living expenses at her Malibu pad, as well as her mother's Pacific Palisades home for the next several months."
In September 2020, attorney Holly Davis spoke to Nicki Swift about Young's seemingly exorbitant monthly spousal support figure. Davis noted that Dr. Dre was worth a reported $800 million at the time of their divorce and pointed out that "she's asking for .0025% of his entire net worth per month," which certainly makes the sum appear more reasonable.