The Truth About Dr. Dre's Wife, Nicole Young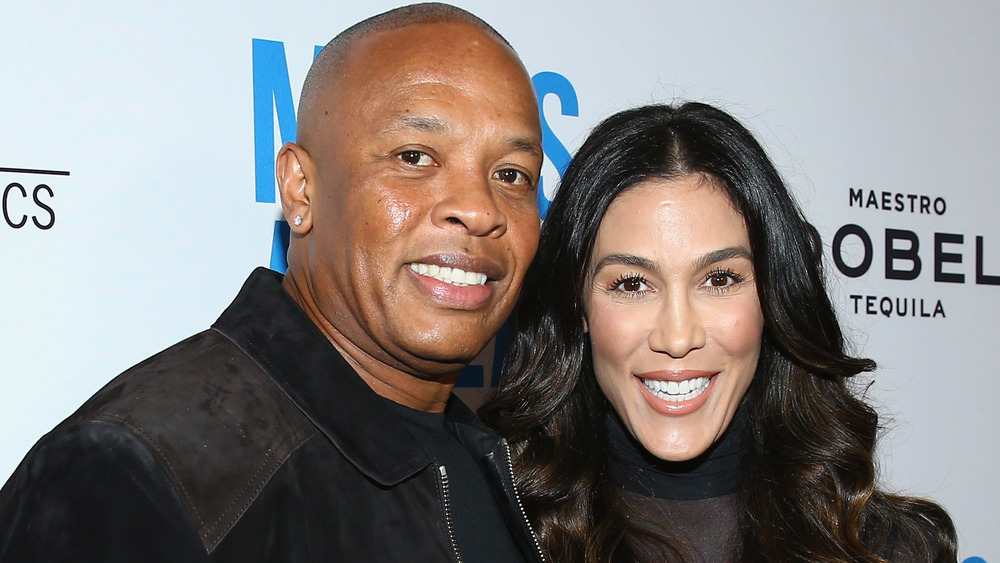 Mark Davis/Getty Images
Dr. Dre is undeniably one of the most famous rappers in the music industry, having earned countless fans and seemingly endless accolades over the years. However, 2020 and 2021 have been trying years for the star, not because of any professional hardships, but because of issues on the personal side of his life.
In January 2021, Dre was hospitalized due to a brain aneurysm, according to TMZ. That scary health-related incident came after the star's wife, Nicole Young, filed for divorce in June 2020 after being married to the musician for 24 years, per TMZ. (Although, to be clear, we're not suggesting that the two situations are related, they merely happened during the same period of time.) While there are plenty of aspects of the split that have surely been kept under wraps, what has been made public is the fact that Young requested $2 million per month from her ex and that he may actually have enough money (and then some!) to fund that kind of post-divorce support.
This is obviously a woman who's willing and able to go after what she wants and knows how to get it. That might leave you wondering what else there is to know about Young. Well, it turns out that there are quite a few interesting facts about Dre's (soon-to-be ex) wife, including a famous ex-husband who she may have left for Dre, as well as something about her professional past that doesn't quite add up.
Nicole Young is an ex-wife and a mother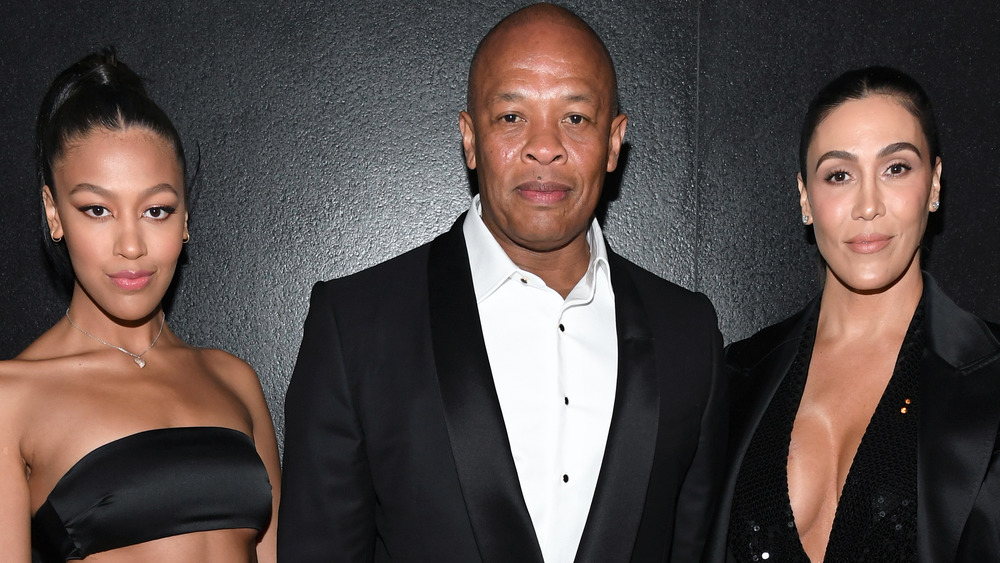 Kevin Mazur/Getty Images
Nicole Young and Dr. Dre tied the knot in May 1996, which wasn't long after she left the man she had been married to prior to that, former NBA player Sedale Threatt. "Nicole, whose maiden name is Plotzker, married Sedale in 1992 and they were together for about three years before deciding to go their separate ways," according to Hollywood Life. In fact, Young "was still with Sedale when she met Dre," per the outlet. Apparently, Dre sent his romantic interest a message that read (via Hip Hop DX): "Hopefully you doing well and you realized you need to quit f**king with Sedale and come home to your doctor. I will take care of you baby girl."
When Nicole left her first husband (for Dre?), the rapper was already the father to daughters Tyra, La Tanya and Latoya, as well as sons Curtis and Marcel. Sadly, Dre's son, Andre Young Jr., passed away in 2008. Along with becoming a stepmother to Dre's older children, Nicole and Dre also had two children of their own: Truice and Truly. While being a mother is likely an important part of Nicole's life, it turns out that she may have left an impressive career behind before marrying Dre and becoming a mom ... or did she?!
Was Nicole Young an attorney?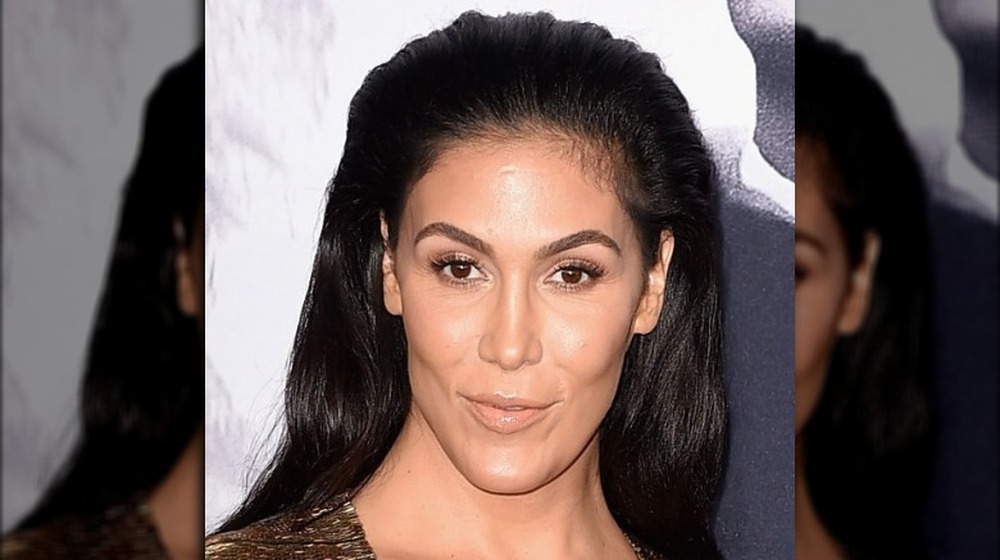 Kevin Winter/Getty Images
While it's hard to imagine anyone familiar with the music side of the entertainment industry not knowing exactly who Dr. Dre is and what he does, Nicole Young's former career is a little less clear. That's because the reports of her supposed former profession can't be backed up.
You may have read that "[b]efore her marriage to Dr. Dre, she worked as an attorney," as The U.S. Sun reported in January 2021. And they're not alone. "Entertainment outlets such as Entertainment Tonight, Pop Culture and TMZ have reported Nicole Young has worked as an attorney," according to Heavy. On top of that, "Biography Pedia wrote that she worked for 'several law firms' before she got married ..."
However, it turns out that Heavy couldn't find any evidence to back up that claim. Beyond not being about to find "a record of her practicing law in California" and there not being any law firm names mentioned where she might have worked, the outlet couldn't pinpoint where she may have earned her degree. "She does not come up in a search of the State Bar of California website" even though "Heavy searched using her maiden name, which is Plotzker, her first married name, Threatt, and Young." So, she may have been an attorney, but maybe not. *Shrug*