What You Need To Know About Dr. Dre's Daughter, Truly Young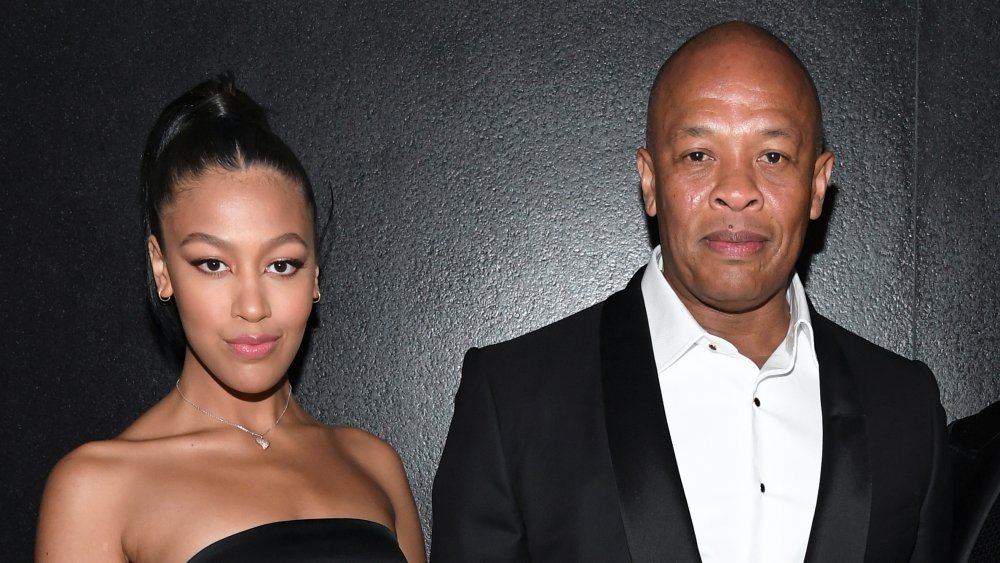 Kevin Mazur/Getty Images
Dr. Dre has a total of seven children, including one son who died in 2008. But it's Dre's daughter Truly Young that most people will recognize, as she consistently stuns on Instagram and is bound to be a star in her own right. It can be hard to keep track of all of Dr. Dre's kids. He had his first child, Curtis, when he was just a teenager with then-girlfriend Cassandra Joy Greene. Per XXL, Curtis only found out that his father was Dr. Dre when he was 12 years old and didn't meet him until he was 20. 
Dre had four other kids before settling down with Truly's mom, Nicole Young, who he is currently divorcing. Per ThemeFam, he had a daughter in 1983, La Tanya Danielle Young, with then-girlfriend Lisa Johnson. He then had a son in 1988, Andre Young, with Jenita Porter, and another son, Marcel, with Michel'le Toussaint in 1991. The couple was together for nine years, per the Washington Post, and she was around for the height of Dre's rap career back in the day. Dr. Dre's son Andre passed away from an accidental overdose at age 20 in 2008, per People. Dre reportedly has another daughter, Tanya Young, though her date of birth and mother are unknown, per ThemeFam.
Eventually, Dre got married to Nicole in 1996. They had a son, Trucie, in 1997, and then Truly in 2001. Here's what we know about the rapper's youngest daughter. 
Dr. Dre's daughter is going to be a musician, too
Although Dr. Dre has a ton of kids, Truly Yung is likely the most recognizable one of them all due to her Instagram presence alone. While her page is currently private, she's got 122,000 followers. She definitely has her father's ear for music, and taught herself to play guitar when she was just 13 years old. She told Vogue in 2017, "My parents offered to give me lessons, but I really wanted to learn myself. As an artist I want to be able to inspire young people to break away from societal standards. My mom and dad allowed me to try anything without fear of being judged." Truly also told Galore in 2018 that her inspirations are Nirvana, Gwen Stefani, Hole, and The Cure, among other rockers. 
She also got her dad's ambition, having turned one of her songs into a short film that she made all on her own. Truly told Galore, "It's called 'LoverBoy.' I would say it's a Bonnie and Clyde story gone wrong. While I was recording the song, it was like I could see the film playing out in my head. I came up with the concept and told my friends about it, then we shot it the very next weekend.I edited the whole thing myself and it was finished within about a month!" So she's definitely one to watch. 
Dr. Dre and Nicole Young are getting a divorce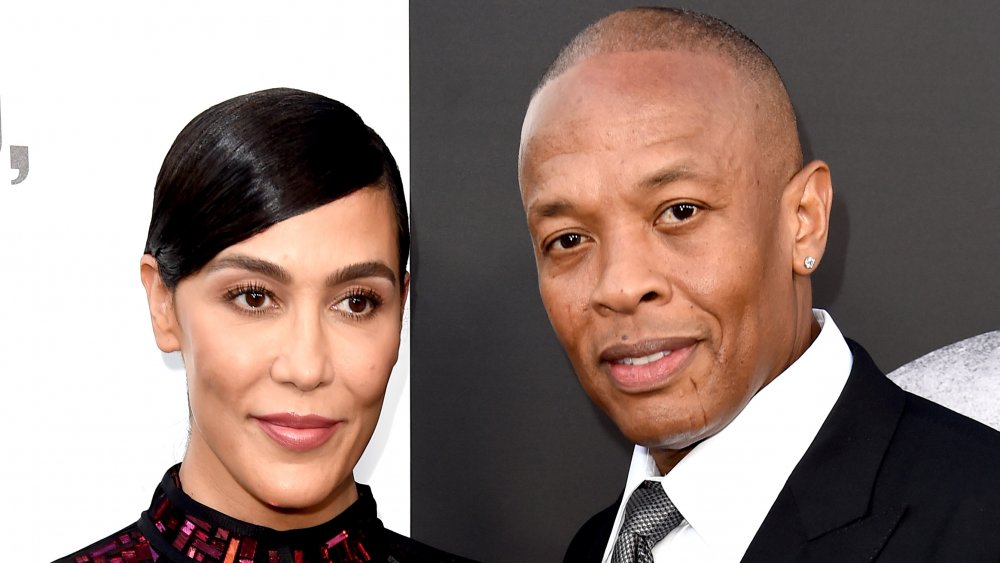 Kevin Winter/Getty Images
In 2019, Dr. Dre came under some scrutiny for posting a pic of him and Truly Young, announcing that his daughter got into the University of Southern California to study music. He wrote in the since-deleted post (via USA Today), "My daughter got accepted into USC all on her own. No jail time!!!" referencing the college admissions scandal that Lori Loughlin and Felicity Huffman were involved in. Later, per NBC News, fans noted that Dre had made a large donation legally to the school once upon a time, so it might not have been totally on her own. But Truly is talented, so haters might want to listen to some of her tunes before judging her abilities. 
It has to be a confusing time for the 19-year-old, as her parents, Dre and Nicole Young, are getting a divorce as of June 2020, as reported by TMZ. Right now, the couple is fighting over whether there is a prenup that would allow them to divide Dre's $800 million or not, per People. Luckily, all of their kids are grown-up, so there aren't any custody or child support issues. And judging by Truly's talents, she'll definitely be able to support herself going forward.