The Real Meaning Behind Someone Like You By Adele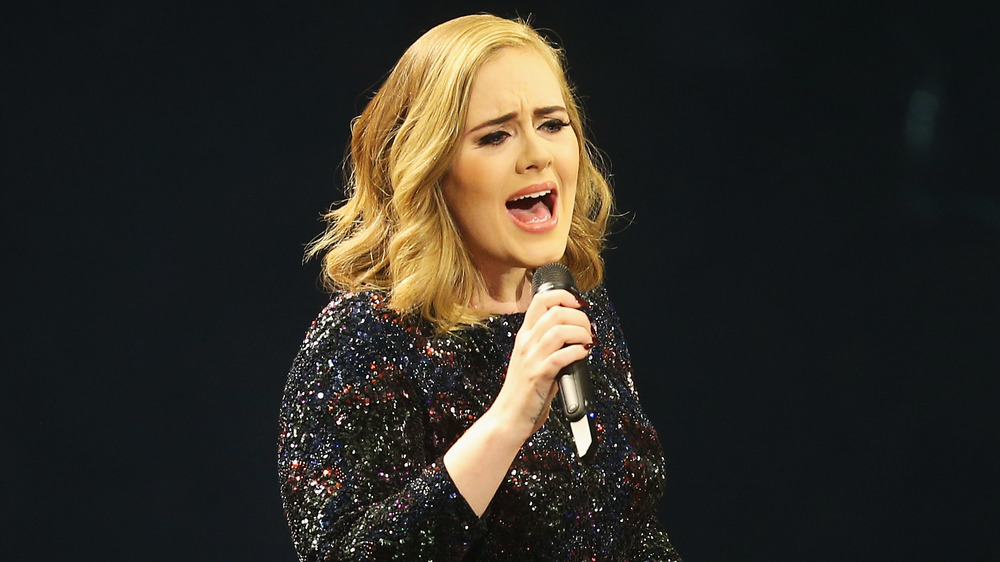 Joern Pollex/Getty Images
It's safe to say Adele has solidified her place as one of the biggest — and most beloved — stars in the world. Over the years, the singer has released a number of chart-topping albums, won a long list of awards — including 15 Grammys and an Oscar for Best Original Song in the James Bond movie, Skyfall — and released too many hit songs to count. It's no wonder fans are always eagerly waiting for more music as everything she touches turns into gold. Though some might argue that "Hello" is their favorite Adele song, "Someone Like You" is definitely a top contender. After all, the track — the second single off of her sophomore album, 21 — includes some of the most powerful and heart-wrenching lines Adele has ever sung. 
In the first verse, she croons about a lost love: "I heard that you're settled down/ That you found a girl and you're married now/ I heard that your dreams came true/ Guess she gave you things I didn't give to you/ Old friend, why are you so shy?/ Ain't like you to hold back or hide from the light." From there, the song only gets more emotional and raw. 
Keep scrolling to find out the real story behind "Someone Like You" and why Adele's ex-husband changed the meaning behind the song.
Adele's Someone Like You is about an ex-boyfriend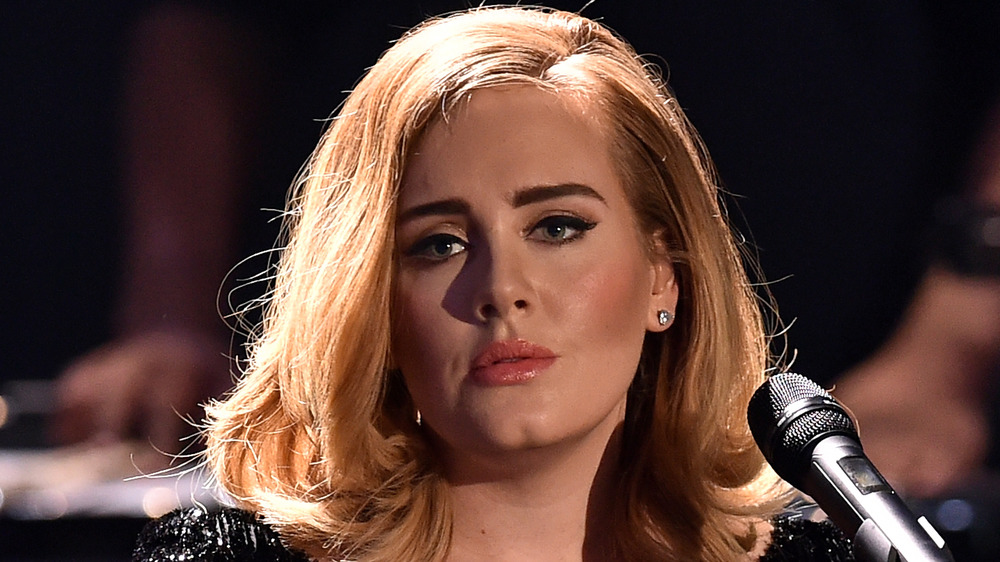 Sascha Steinbach/Getty Images
According to Genius, Adele's "Someone Like You," in which she says goodbye to an ex-boyfriend, was "inspired by the broken relationship." That theme inspired most of her album, 21, which included the powerful tracks, "Rolling in the Deep," "Rumor Has It," and "Set Fire to the Rain." At the time, Heat reported that "Someone Like You" was written about photographer Alex Sturrock (per HuffPost); however, the singer never confirmed his identity.
She did open up about the romance in a 2011 interview with Rolling Stone. "He made me an adult. He put me on the road that I'm traveling on," Adele told the publication. "Most of my life was my career, but I had this little side project that was us. And it made me feel really normal again, which is just what I needed. Because I was becoming a bit doo-lally — a bit f**kin' crazy." The couple, who dated for nearly a year from 2008 to 2009, broke up after it "stopped being fun." Adele explained that toward the end, they'd "bicker" a lot, adding that her friends didn't like him because she "acted different when I was around him."
Adele's ex-husband changed the song's meaning for her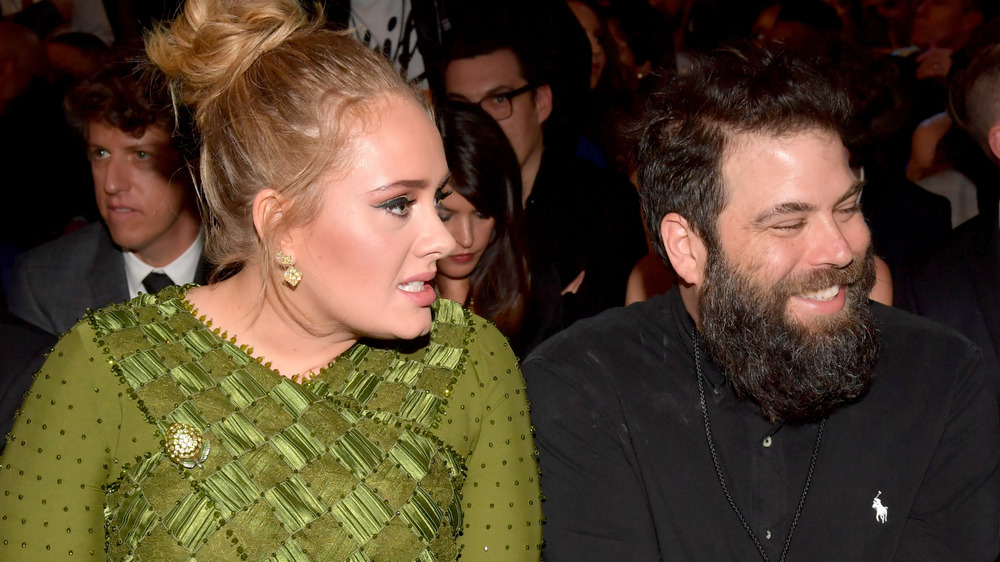 Lester Cohen/Getty Images
Adele told Rolling Stone she was "absolutely devastated" after the break-up, but channeled that emotion into her music, which resulted in the song, "Someone Like You." According to the singer's bassist Sam Dixon, "All of her songs are based on real events and real people." He also told the publication, "It can be hard for her to sing them; that's happened a few times now." He was referring to Adele's performance at the 2011 Brit Awards, in which she nearly broke down after performing "Someone Like You." Her producer Rick Rubin added, "It's not a pose or a stance. When you hear someone bare their soul, it resonates."
Years after her heartbreak, Adele said her ex-husband Simon Konecki, with whom she shares a son named Angelo, changed the song's meaning for her. "I don't sing this from the same place anymore," she told concert goers at Radio City Music Hall in New York in 2015, as per The Daily Mail. "I sing it from an amazing place because of my man who is here tonight — and I love you — and this is the first show that he's ever seen me do!" Given the couple's divorce in 2019, we have to wonder if the meaning has changed for Adele once again.