Inside Lisa Kudrow And Jennifer Aniston's Friendship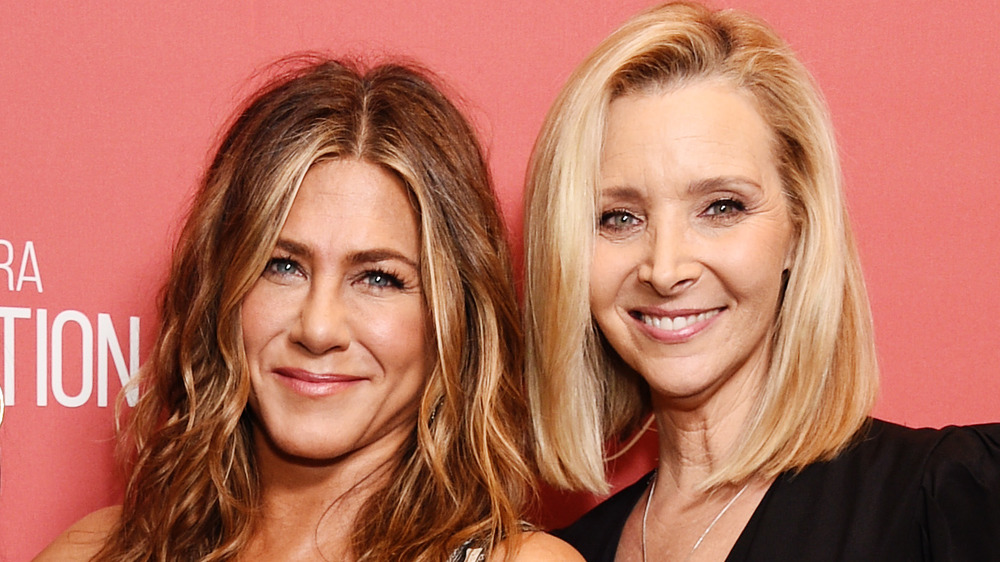 Gregg Deguire/Getty Images
Actress Jennifer Aniston and actress Lisa Kudrow don't only play besties on Friends, the two are, well... friends in reality.
The legendary show, which debuted on NBC in 1994, not only turned Aniston and Kudrow — as well as the rest of the cast — into major stars, but also created real-life friendships between some of the cast members.
In a June 2020 interview with Variety, Aniston recalled how she and Kudrow would "always get into these fits of laughter" on set. She explained, referring to Kudrow,"You had this wonderful ability to — you were about to hit your punchline, and you would do this adorable thing where you would break. You would say the punchline, and you would always turn to the audience and say, 'I'm sorry, it's really funny.'"
Aniston even remembers the moment when they had their first table read together for the show. She said, "You were wearing an appropriate Phoebe Buffay — like a white linen, hippie shirt, and you had a bunch of seashells and necklaces on. And you had your hair pulled up in two little clips, and you had these little blond tendrils. So, so, so beautiful!"
Kudrow, for her part, is waiting on the rest of the cast to get together before she revisits Phoebe, saying, "I don't watch the show. I'm still not watching it in the hopes that one day we sit down and watch them together."
Jennifer Aniston has a unique nickname for Lisa Kudrow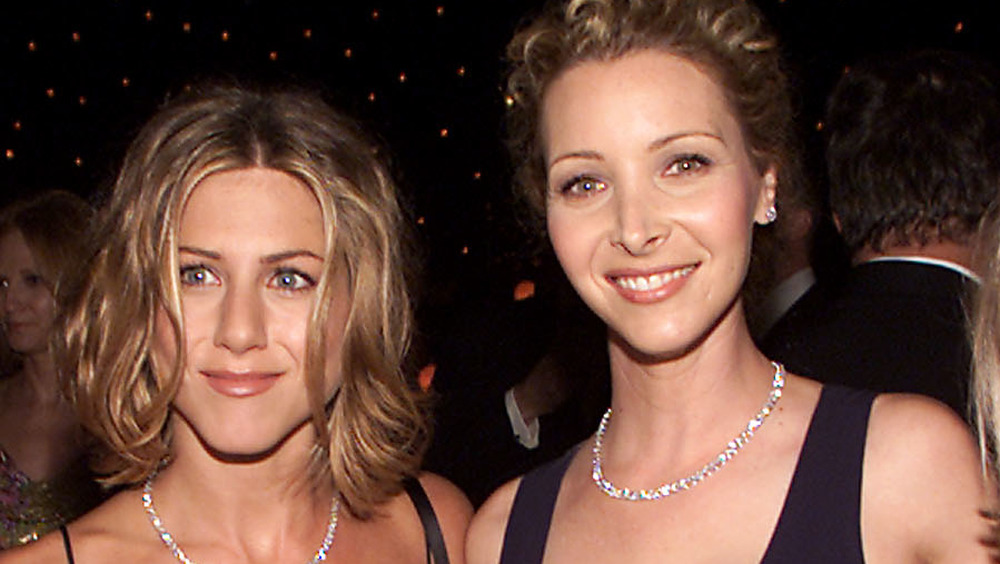 Kevin Winter/Getty Images
Jennifer Aniston and Lisa Kudrow are still good friends more than a decade after the final episode of Friends aired.
The two actresses are even in a group chat with fellow Friends co-star Courteney Cox. Cox joked to Us Weekly, "Lisa, Jennifer and I all have a text chain, but to me it's too much pressure. I'm not into the group text chain. I really don't like it!"
The three even got together during quarantine to film a sketch for the 2020 Emmys where they pretended to still live together in real life to poke fun at their Friends characters. Aniston joked, "We've been roommates since 1994."
It seems like the ladies love to joke around together. They even have cute nicknames for each other. According to Us Weekly, on Kudrow's birthday this past July, Aniston posted a silly photo to her story of Kudrow with the caption, "Happy birthday my sweetest Floosh." In another, Aniston posted a photo of the two hugging with the caption, "I love you."
And we love their friendship, something we look forward to seeing again on screen soon! Variety reports that when COVID-19 restrictions are lifted and they are allowed to film, all six of the show's stars will sit down for a Friends reunion special for HBO Max. Kudrow expressed her excitement saying, "That will be really great. I can't wait to do that."
And we can't wait to watch!