The Real Reason Honey Boo Boo Isn't Living With Her Mother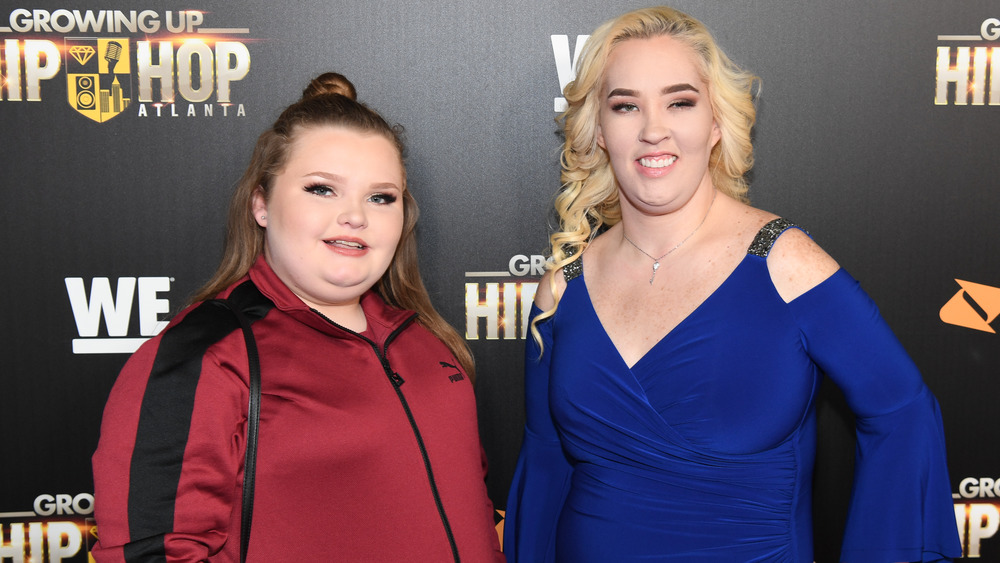 Paras Griffin/Getty Images
Family dynamics can be tricky, especially if you're famous. It's a truth that the Thompson/Shannon family, better known as Honey Boo Boo's family, knows all too well. Let's back up, though. Honey Boo Boo and her family arrived on the reality scene years ago after Honey Boo Boo, whose real name is Alana Thompson, appeared on TLC's Toddlers in Tiaras. Fans loved the Shannon family's antics so much that TLC gave them their own spinoff, Here Comes Honey Boo Boo.
Here Comes Honey Boo Boo followed the family as they lived out their day-to-day lives in their small town in rural Georgia. Besides Honey Boo Boo, the show also introduced the world to her three older sisters, her mother, June "Mama June" Shannon, and her father, Mike "Sugar Bear" Thompson. 
Blame it on the fame, or blame it on whatever you want, but soon enough, Mama June and Sugar Bear split, and thats when things got really messy. So messy, in fact, that Honey Boo Boo no longer lives with Mama June and is instead being raised by her older sister Lauryn "Pumpkin" Shannon. Pumpkin confirmed as much in a 2021 Instagram post. "she's still with me," Pumpkin responded to an inquiring fan. Read on to find out why Honey Boo Boo doesn't see much of Mama June anymore.
Honey Boo Boo doesn't feel safe with Mama June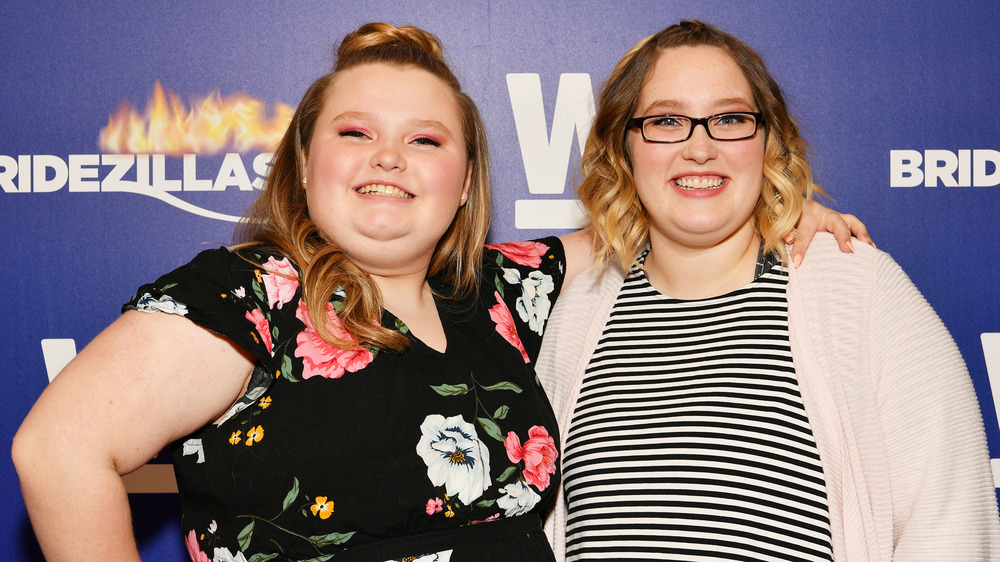 Dia Dipasupil/Getty Images
As we said, things started taking a turn for the worst after the Shannon family landed their own reality show on TLC. Well, Mama June and Sugar Bear split up, and then Mama June was spotted with an ex, a registered sex offender, and the show was swiftly canceled.
What followed was a definite low for the family. Mama June began using drugs and alienated herself from her children, prompting them to stage an intervention for her in 2019, per People. Incredibly, the whole thing was caught on camera as the family was given another chance at stardom with the show Mama June: From Not to Hot.
"I would love to come home and stay with you, tell you about my day, but I can't do that because I'm scared," Honey Boo Boo reportedly to her mother at the intervention, per People. "I'm scared to stay at your house." Days later, Mama June was arrested for possession of controlled substances, including crack cocaine and a crack pipe, the outlet reported. Due to ongoing issues with the COVID-19 pandemic, Mama June has yet to stand trial, per The Blast. She has entered a plea of "not guilty," per People.
What about Honey Boo Boo? Well, she's still staying with Pumpkin, and that probably won't change anytime soon. It's been very difficult because... she is younger and she needs her mom," the reality star told Entertainment Tonight in April 2020. 
If you or someone you know is struggling with substance abuse and mental health, please contact SAMHSA's 24-hour National Helpline at 1-800-662-HELP (4357).