The Real Reason Tony Parker And Eva Longoria Divorced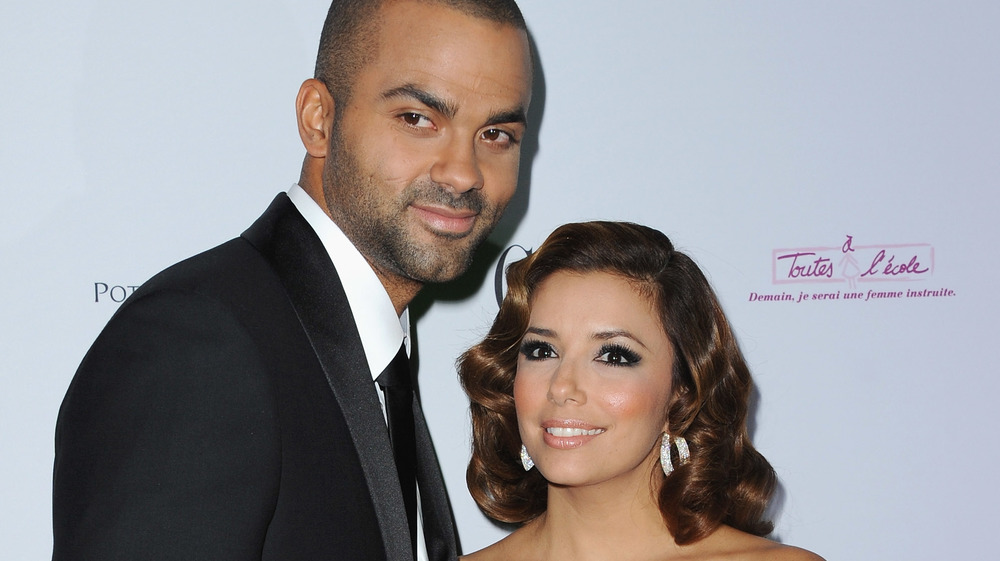 Francois Durand/par Coeur/Getty Images
While it may have been more than a decade since this A-list couple's divorce, sometimes the wounds never heal (for fans, anyway). Actress Eva Longoria called it quits with NBA San Antonio Spurs player husband Tony Parker in 2010 after being wed for three years. 
Parker has since moved on with French journalist Axelle Francine, tying the knot again in 2014 after welcoming son Josh Parker. Their second son Liam Parker quickly followed in 2016, per People. Yet Parker's grim tweet on Aug. 3, 2020 announced that he once again will be a divorcé. "After nine years together, during which we shared a lot of happiness and raised two wonderful children, Axelle and I have decided to end our union," Parker wrote. 
At least Longoria seems to have found her forever bliss. The former Desperate Housewives star married her businessman soulmate José Bastón in May 2016, and started a family with the birth of son Santiago Enrique Bastón in June 2018. Even best friend and bridesmaid Victoria Beckham designed Longoria's dream wedding dress, according to People! 
As Longoria is still reveling in a forever newlywed bliss, according to Entertainment Tonight, let's take a look back at why things didn't work out with Parker. Keep scrolling to find out what led to Longoria and Parker's split! 
Tony Parker allegedly cheated with a teammate's wife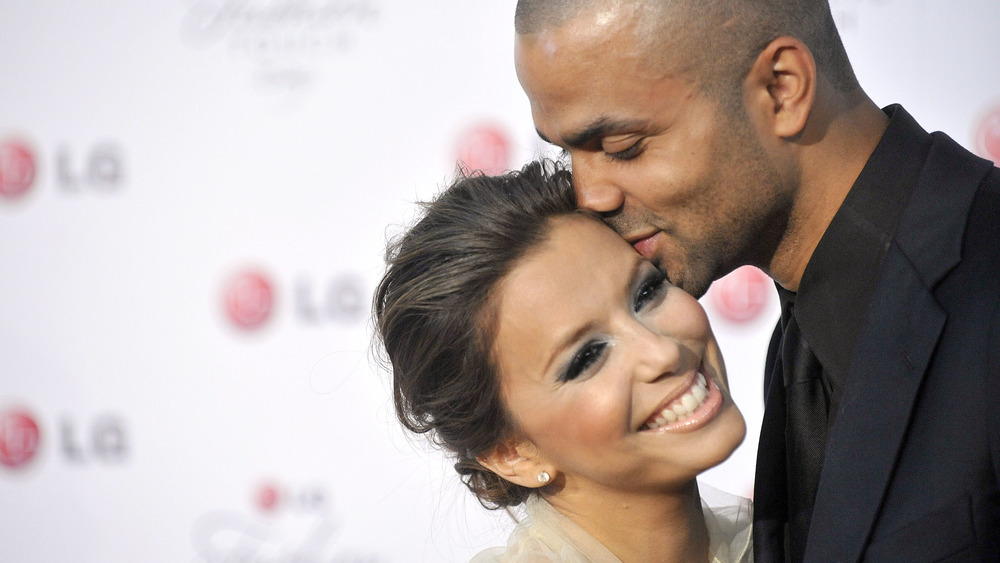 Toby Canham/Getty Images
Eva Longoria filed for divorce from Tony Parker in November 2010, as per People. So what led to the shocking end of their relationship? Turns out Parker isn't just a player on the court. 
Longoria allegedly discovered that her Olympian husband was sending explicit text messages to Erin Barry, wife of former teammate Brent Barry, former Sports Illustrated journalist Bryan Armen Graham tweeted in November 2010. It didn't seem like the two actually engaged in a physical affair, but exchanged hundreds of text messages after speaking extramaritally for a year, as per Us Weekly. (The outlet also reported that Barry denied having an affair with Parker.) According to Page Six, there were rumors that Parker previously had been unfaithful with French model Alexandra Paressant in December 2007. 
Extra host Mario Lopez spoke on behalf of friend Longoria, saying that she was "devastated by the rumors of Tony's infidelity," and that Longoria was "heartbroken" over their split, per ABC News. Longoria later confirmed the divorce on Nov. 17, 2010 via Twitter, but added that she and Parker "pray for each other's happiness." The official divorce petition cited "irreconcilable differences" as cause for parting ways, according to People.
In 2015, Parker admitted to HELLO! that his divorce from Longoria was a "difficult and painful experience" and seemed to blame the spotlight of being wed to an actress. "The exposure, I could not control," Parker explained. "Hollywood is another world, on another level."