The Real Reason Kevin Sorbo And Lucy Lawless Are Feuding Over Trump
Xena just delivered nothing short of a verbal beatdown to Hercules. Iconic 90's television stars Lucy Lawless of Xena: Warrior Princess and Kevin Sorbo of Hercules: The Legendary Journeys are at apparent odds over the pandemonium that occurred in Washington D.C. on Jan. 6, 2021. As CNN reported, Congress was assembling that day to confirm Joe Biden's presidential win in the Electoral College over President Donald Trump. President Trump supporters were to also gather that day in the officially organized "TrumpMarch" (whose website is now defunct) to protest the election results, and that's when chaos broke. A group of extremists among the protesters stormed the U.S. Capitol building with the seeming goal of blocking Biden's certification, leaving a trail of death and destruction in their wake. Four people have died, as of Jan. 7, CNN reported. Additionally, Capitol building property has been vandalized and looted.
As for President Trump, these self-proclaimed supporters of his have not helped his cause. After both Democrat and Republican party leaders, following the events of Jan. 6, asked Vice President Mike Pence to invoke the 25th Amendment (allowing him to remove Trump of his powers), according to The New York Times, research institute Brookings began reporting more and more resignations from members of Trump's own Cabinet, like senior member Secretary of Transportation Elaine Chao.
So where do the legendary heroes Xena and Hercules factor into all this? Read on to find out Lucy Lawless' exact beef with Kevin Sorbo over the dramatic events in D.C. in January 2021.
Lucy Lawless calls Kevin Sorbo an enabler of the Capitol building terrorists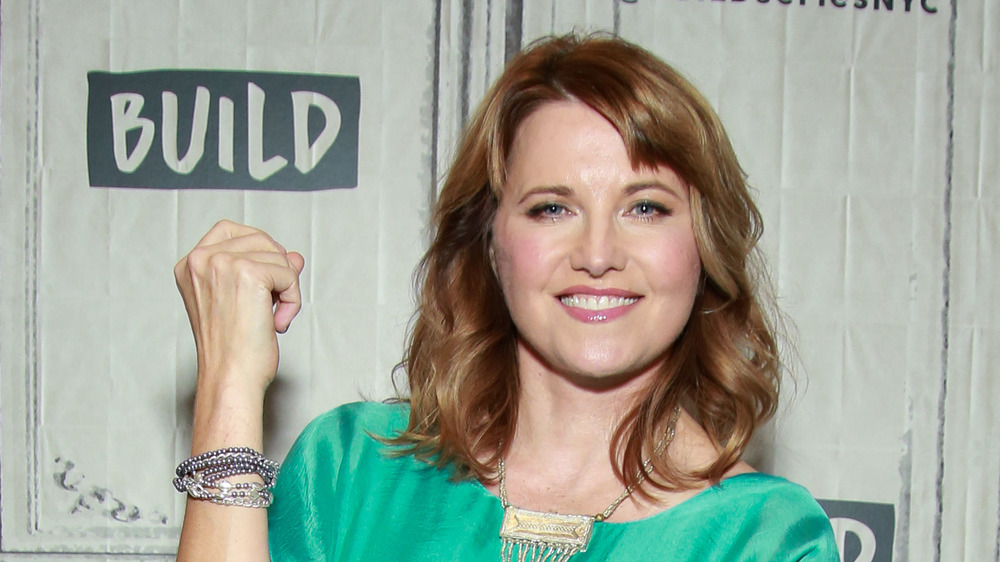 Jason Mendez/Getty Images
Xena has slain such monsters as Goliath on Xena: Warrior Princess, but her actor, New Zealander Lucy Lawless, took on a rival of a different sort on Jan. 8, 2021 via Twitter: actor Kevin Sorbo, who portrayed fellow Greek hero Hercules on Xena's sister show Hercules: The Legendary Journeys. Sorbo is known for his outspoken support of President Trump on Twitter. After the Capital attack, Twitter users like Rogan O'Handley speculated that this was a false-flag mission intended to smear Trump's good name. "Do these look like Trump supporters? Or Leftist agitators disguised as Trump supporters," O'Handley asked, adding a photo of said extremists, in which one is sporting an odd furry outfit (meant to resemble a... buffalo?). Sorbo chimed in back to O'Handley, "They don't look like patriots to me..." (Twitter has flagged O'Handley's original post as "Manipulated Media.")
Lawless was clearly annoyed, to say the least, by Sorbo's insinuation that those who terrorized the Capital were left-leaning sympathizers falsely incriminating Trump supporters. The actor had zero chill in her tweet addressed to Sorbo, saying, "No, Peanut. They are not Patriots. They are your flying monkeys, homegrown terrorists, QAnon actors. They are the douchebags that go out and do the evil bidding of people like you who like to wind them up like toys and let them do their worst. #keepingYourFilthyHandsclean #enabler." Whoa, talk about not mincing one's words. It looks like Lawless' inner warrior princess has been reawakened!