Hercules Star Kevin Sorbo Claims Gianni Versace Once Sexually Harassed Him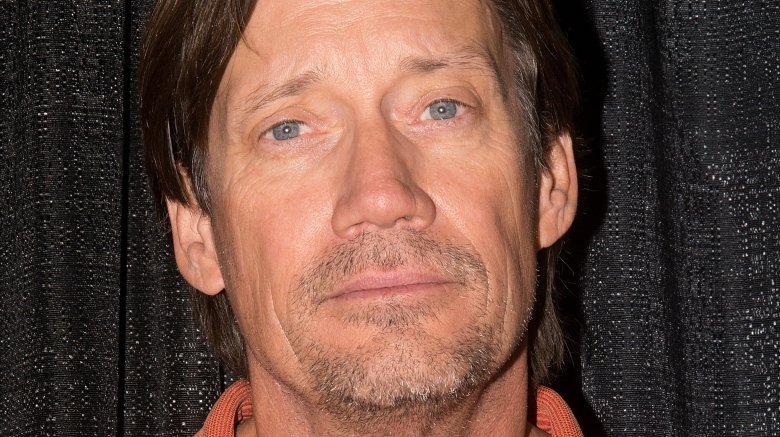 Getty Images
Yet another Hollywood actor has opened up about sexual misconduct in the industry.
Appearing on The Adam Carolla Show podcast on Tuesday, Oct. 24, 2017, Hercules star Kevin Sorbo told host Adam Carolla that he'd once been seuxally harassed by Italian fashion designer Gianni Versace.
After talking about the women who've come forward with accounts of sexual abuse at the hands of disgraced movie producer Harvey Weinstein, Sorbo stated, "I've got my sexual harassment story" (via The Hollywood Reporter).
Sorbo said that, before he got his big break into acting with Hercules: The Legendary Journeys, he was working as a model and was approached by Versace in 1984. "He wanted to meet me because of my height. At 6-foot, 3-inches, he wanted me to do fashion shows with these 6-foot tall women," Sorbo explained.
Sorbo would go on to attend various dinner parties with Versace and other A-listers like Richard Gere and Sophia Loren. Then one night, he found himself alone with only Versace, who allegedly told Sorbo that he wanted him to star in commercials for his brand.
"All of a sudden, his hand goes up my leg," Sorbo recounted. When Sorbo told Versace he was straight, he claims the designer said, "This is why I like you. You're not a girly man. You are a man's man."
Versace then said, according to Sorbo, "In life, you must f*** everything. You must do the dog, and the cat, and the boy, and the girl."
Sorbo alleged that Versace then attempted to persuade him to "build a bridge" between the pairs' lives, but Sorbo told Carolla, "The bridge was never built, and I never got the campaign," adding, "I got four free dinners."
Versace later told The Hollywood Reporter that he stayed friends with Versace after the incident. "He booked me for his fashion shows but I never got his campaign, but I knew the game, just like I know the game of Hollywood," he said. "Casting couches have always been around. I don't play that game, nor do I care to."
Versace died in 1997 after being shot and killed by serial killer Andrew Cunanan.
Sorbo is just the latest male star to come out about the rampant sexual misconduct in the entertainment business. Dawson's Creek actor James Van Der Beek and Scandal's Tony Goldwyn have both spoken out about their individual experiences with sexual harassment.