James Van Der Beek Recounts Experiences Of Sexual Harassment In Hollywood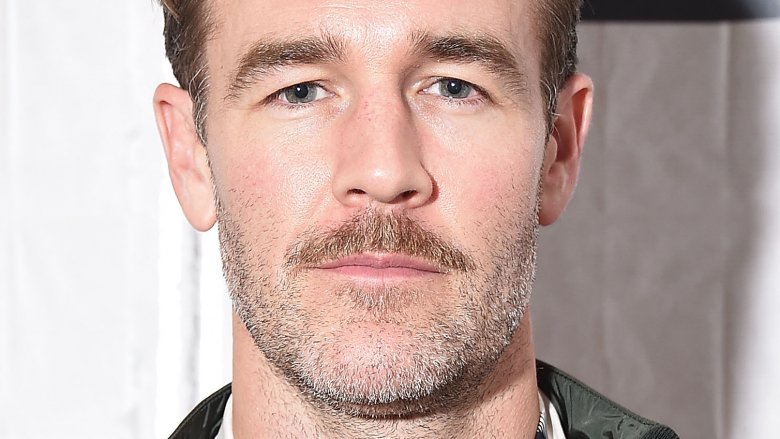 Getty Images
James Van Der Beek is breaking his silence.
The former Dawson's Creek star took to Twitter late Wednesday, Oct. 11, 2017, to speak out against Harvey Weinstein amid the disgraced film producer's ongoing sexual misconduct scandal. In doing so, he revealed his own experiences with sexual assault as a young actor in Hollywood.
"What Weinstein is being accused of is criminal," he began. "What he's admitted to is unacceptable – in any industry. I applaud everybody speaking out." 
"I've had my a** grabbed by older, powerful men, I've had them corner me in inappropriate sexual conversations when I was much younger," Van Der Beek, 40, continued, adding, "I understand the unwarranted shame, powerlessness & inability to blow the whistle. There's a power dynamic that feels impossible to overcome."
The Don't Trust the B—- in Apartment 23 actor is not the first male celebrity to come forward about experiencing sexual harassment in the entertainment industry. Brooklyn Nine-Nine star Terry Crews opened up earlier in the week about an incident he had with an unnamed Hollywood executive. 
"This whole thing with Harvey Weinstein is giving me PTSD. Why? Because this kind of thing happened to ME," Crews tweeted, explaining, "My wife n I were at a Hollywood function last year n a high level Hollywood executive came over 2 me and groped my privates." The actor wrote, "I let it go. And I understand why many women who this happens to let it go," adding, "Who's going 2 believe you? ( few) What r the repercussions?(many) Do u want 2 work again? (Yes) R you prepared 2b ostracized? (No)."
As Nicki Swift previously reported, The New York Times published a shocking exposé on Weinstein on Thursday, Oct. 5, alleging three decades of sexual abuse against actresses in Hollywood. He was later accused of rape. Several actresses have since come forward accusing the media mogul of sexual misconduct, including Ashley Judd, Rose McGowan, Gwyneth Paltrow, Angelina Jolie, and Cara Delevingne.
Over the last week, Weinstein, who is reportedly seeking treatment for sex addiction in Arizona, has been fired from his own company and has had his BAFTA membership suspended. His wife of ten years, Georgina Chapman, has left him.